Ford Explorer and Lincoln Aviator recall: Backup camera may fail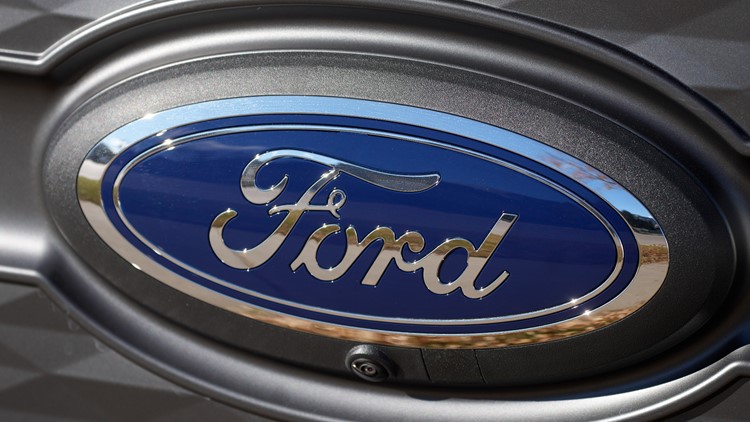 Several SUVs were recalled for a similar problem earlier this year, but the remedy didn't work.
DETROIT — Ford is recalling more than 422,000 SUVs in the United States because rear-view camera images may not be visible.
The recall includes certain Ford Explorers and Lincoln Aviators from the 2020 to 2023 model years, as well as the 2020 to 2022 Lincoln Corsairs. All have 360-degree cameras.
Several vehicles were recalled for a similar problem earlier this year, but the remedy didn't work.
Ford said it is working with parts suppliers to determine the cause and make repairs. Vehicles fixed during the January recall will have to be repaired.
When these vehicles were first recalled in January, the company said it received more than 2,000 warranty reports about the issue. It was also aware of 17 minor collisions with no injuries.
Earlier this year, the US government's road safety agency said it had concluded a more than six-year investigation into Ford Explorer cabin exhaust odors, determining that the SUVs had no carbon monoxide content is high and no recovery is required.
The National Highway Traffic Safety Administration says it has reviewed more than 6,500 consumer complaints, tested the SUV in the field and called in experts in automotive, medical, environmental health and safety before making a decision.
The investigation covers nearly 1.5 million Explorers from the 2011 to 2017 model years and involves illness and accident claims involving three deaths and alleged 657 injuries. Many of the complaints came from police departments that used Explorer Police Interceptors as patrol vehicles.
But the agency said in the documents that it used rigorous testing methods to get the emissions into the vehicle. None of the Explorers with bodies sealed during Ford's 2017 field maintenance campaign had carbon monoxide levels above the Environmental Protection Agency's limit.
The agency determined that sealing problems caused by the installation of sirens, lights, cages and other items were responsible for the highest measured carbon monoxide levels in the vehicles it tested. experience. NHTSA says the highest levels of carbon monoxide in consumer vehicles often stem from sealing problems caused by repair after rear-end crash damage.