Former UFC bantamweight champion TJ Dillashaw set to retire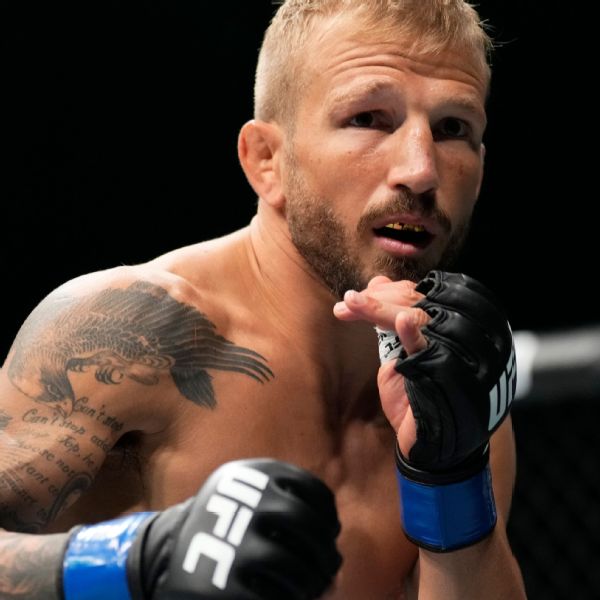 TJ Dillashaw, one of the greatest bantamweight fighters in MMA history, has retired from the UFC, Dillashaw's agent Tiki Ghosn confirmed to ESPN on Monday.
Dillashaw, a former two-time UFC bantamweight champion, entered his title challenge against bantamweight champion Aljamain Sterling in October at UFC 280 with a serious left shoulder injury. Sterling won the fight via TKO in the second round after Dillashaw's shoulder went berserk several times throughout the fight.
Dillashaw, 36, had shoulder surgery on November 10 that will keep him out of action for some time. Due to the severity of the injury, further surgeries may be needed, according to Ghosn. Dillashaw will take this time to let his shoulder heal and focus on his family, the agent said. He is now off the UFC's drug testing pool, operated by its anti-doping partner USADA, and off the official UFC rankings.
Dillashaw (17-5) held the UFC bantamweight title from 2014-'16 and again in 2017-'18. The California native was stripped of his belt in 2018 when he tested positive for the banned substance EPO and was banned by USADA for two years.
Dillashaw returned from suspension to beat Cory Sandhagen via split decision in July 2021 and clinched the title shot against Sterling. Dillashaw needed knee surgery after that win, which kept him out for 15 months.
Later Monday, the UFC confirmed that Dillashaw's team informed the promotion that he is now retired.
News of Dillashaw's decision was first reported by MMA content creator Michael Wonsover.
https://www.espn.com/mma/story/_/id/35192065/former-ufc-bantamweight-champion-tj-dillashaw-set-retire Former UFC bantamweight champion TJ Dillashaw set to retire