Former world No.1 Caroline Wozniacki announces stunning return to tennis from retirement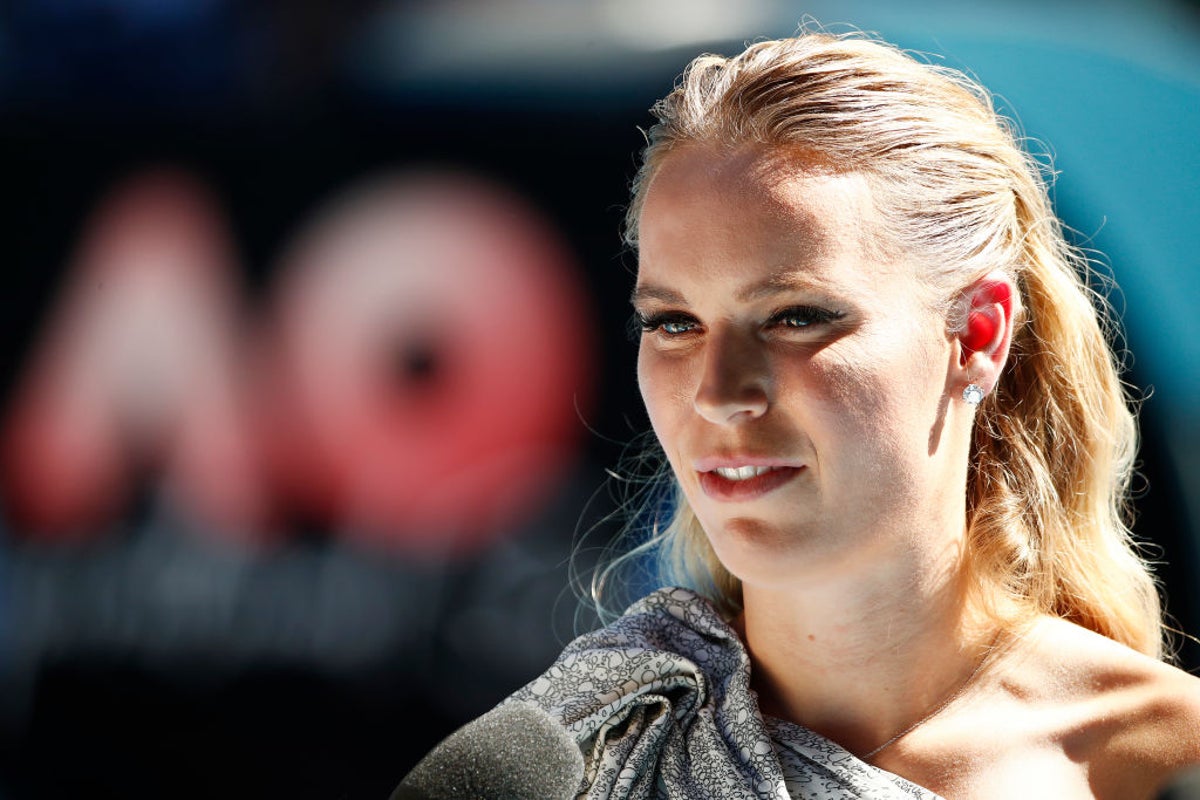 Former women's world No. 1 Caroline Wozniacki has announced her surprise return to tennis, three years after retiring from the sport.
Wozniacki, now 32, has one Grand Slam title to her credit – the 2018 Australian Open – and was No. 1 for a total of more than 70 weeks between 2010 and 2012. Her year-end ranking had fallen to just below that She finished in the top 20 in 2016, but a resurgence and her title in Melbourne saw her reclaim the top spot.
Two years later, however, the Australian Open was effectively her farewell tournament as Wozniacki decided to step away from tennis to start a family – but now she has confirmed her return, almost three and a half years later.
Wozniacki confirmed her return in an interview with Vogue and tweeted an acknowledgment of her decision. She said she still has "goals I want to achieve" and wants to "show my kids that you can pursue your dreams, no matter your age or role."
The Danish-born star has reached a total of seven Grand Slam semifinals in her career, five of them at the US Open – and that's where she plans to make her comeback in earnest, including at the Paris 2024 Olympics sights.
"Three years ago, having achieved almost everything I ever set my mind to, I left the pro tour. I wanted to start a family and needed a break […] One day late last year I organized a couple of sessions at the square," she told Vogue in her interview.
"And as my father [previously her coach] Visiting myself in Florida, I realized I needed advice. I was hitting for 20, 30 minutes – I don't know exactly how long, but eventually I looked at him and said, 'I feel like I'm hitting better than I ever have. Am I making this up?' And that's when I knew I had to get out of there."
Wozniacki laid out a rough timeline that will take them through the next 12 months, beginning with Flushing Meadows later in the year.
The US Tennis Association said it will grant Wozniacki a wildcard invitation to play at the US Open, which begins August 28 in New York. She also gets a wildcard entry to a tournament in Montreal that starts in early August.
"I'll play in Montreal first to get my rhythm back and then we'll all go to New York. After that I have a couple of months to prepare for Australia and we will continue from there. The Paris Olympics is definitely a goal as well," she added.
"Am I nervous? Not really. I'm going back to something I love. Yes, I will be nervous before a game; I agree. I'm great with that. Can I win the US Open? I think so. Can I win the Australian Open? I think so.
"That's why I'm doing this. And I think we'll see what happens."