Francis Ngannou reveals how Jon Jones mega-fight can happen after Tyson Fury boxing match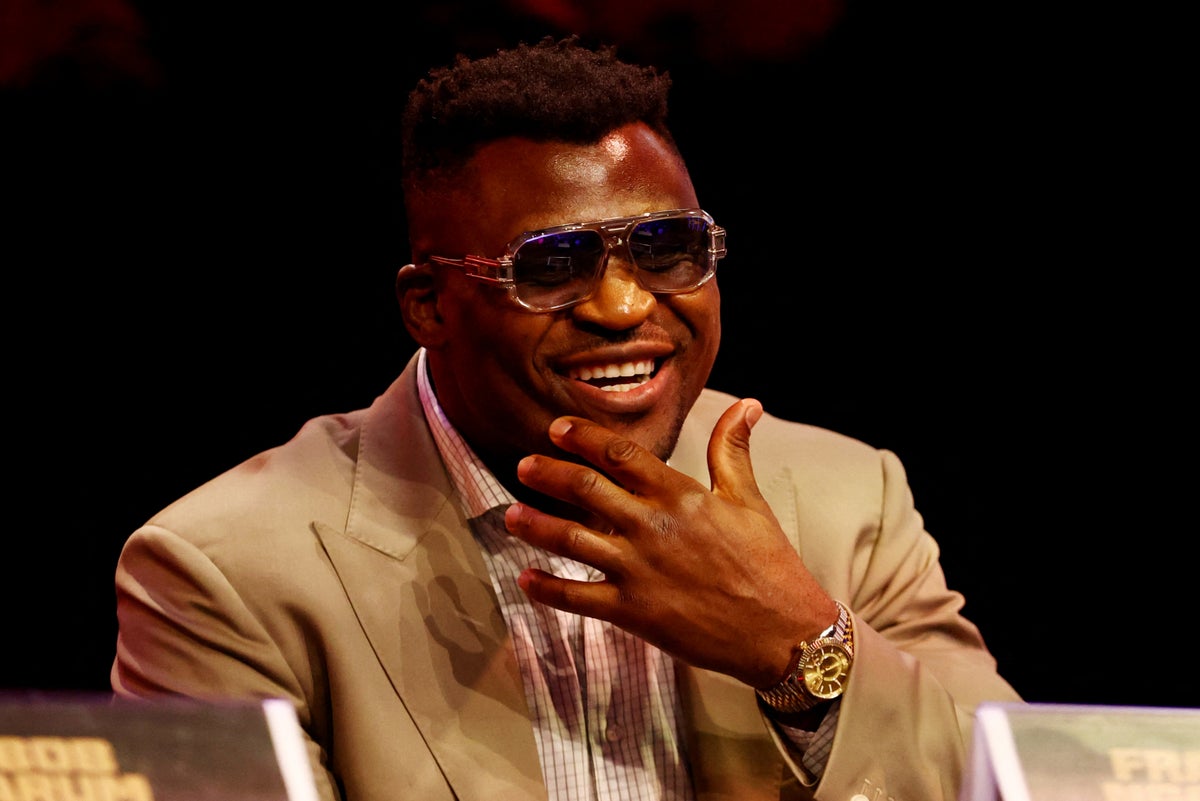 Francis Ngannou admitted he had "a little bit of hope" that the possibility of a fight with Jon Jones could become a reality.
Ngannou will face Tyson Fury in the boxing ring on October 28 in a big money fight set to take place in Saudi Arabia.
Fury goes into the clash as favorite, but Ngannou has reportedly been working with experts, including former boxer Mike Tyson, to find a way to deliver a knockout blow to the English boxer.
The highly anticipated fight is scheduled for 10 rounds and is an all-professional affair, although Fury's WBC heavyweight title will not be contested.
The former UFC heavyweight champion also signed an MMA contract with the PFL this calendar year, but many are hoping he will take on Jones.
"I don't know. Maybe it will be a special fight, a special belt or something?" Ngannou said of a possible fight with Jones on Joe Rogan experience.
"Maybe not like a UFC belt. To be honest, I'm not worried about the title. The title isn't what I'm worried about.
"I'm worried about this fight, this challenge. I wouldn't care if it was a non-title fight. In my [mind]I don't need a UFC title. This fight is bigger than a title. The fight is bigger than a title."
Ngannou added: "Deep inside I still have a little hope [about a Jones fight], even though I know it will be difficult. But you never know."
Fury has yet to compete this calendar year and his last fight came in December 2022 when he defended the WBC belt against Derek Chisora.
Although Ngannou has never competed in a professional boxing match, he has 20 professional MMA fights to his name. He reigned as UFC Heavyweight Champion from March 2021 to January 2023, when he vacated the belt upon leaving the promotion.