Free agent guard Patrick Beverley finalizing deal with Bulls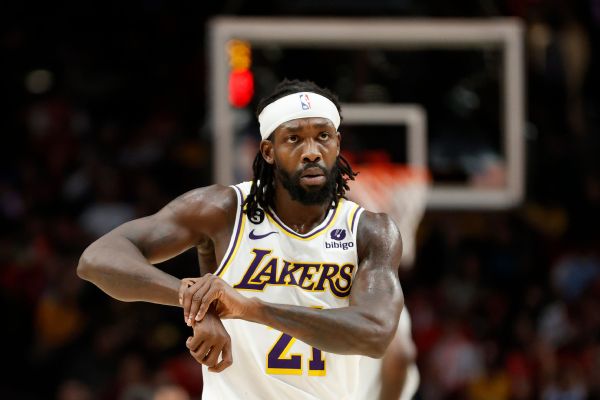 Free agent guard Patrick Beverley is finalizing a deal with the Chicago Bulls, his agent Kevin Bradbury told ESPN's Adrian Wojnarowski on Monday.
The deal is likely to be finalized as early as Tuesday, when the Bulls are expected to give up a player to create a roster spot for Beverley, sources said. The Bulls want Beverley, a Chicago native who attended John Marshall High School, to bring some ferocity to the court and locker room.
With a 26-33 record on the All-Star break, the Bulls sit 11th in Eastern Conference standings, two games behind the Toronto Raptors for last play-in berth.
Beverley averaged 6.4 points, 3.1 rebounds and 2.6 assists in 45 starts for the Los Angeles Lakers this season before being dealt to the Orlando Magic at the Feb. 9 close. The Magic waived Beverley on February 12 after he made an acquisition agreement, and he subsequently cleared the waivers to become a free agent.
https://www.espn.com/nba/story/_/id/35703231/free-agent-guard-patrick-beverley-finalizing-deal-bulls Free agent guard Patrick Beverley finalizing deal with Bulls