Fresh by-election headache for Sunak as MP Chris Pincher faces suspension over groping allegations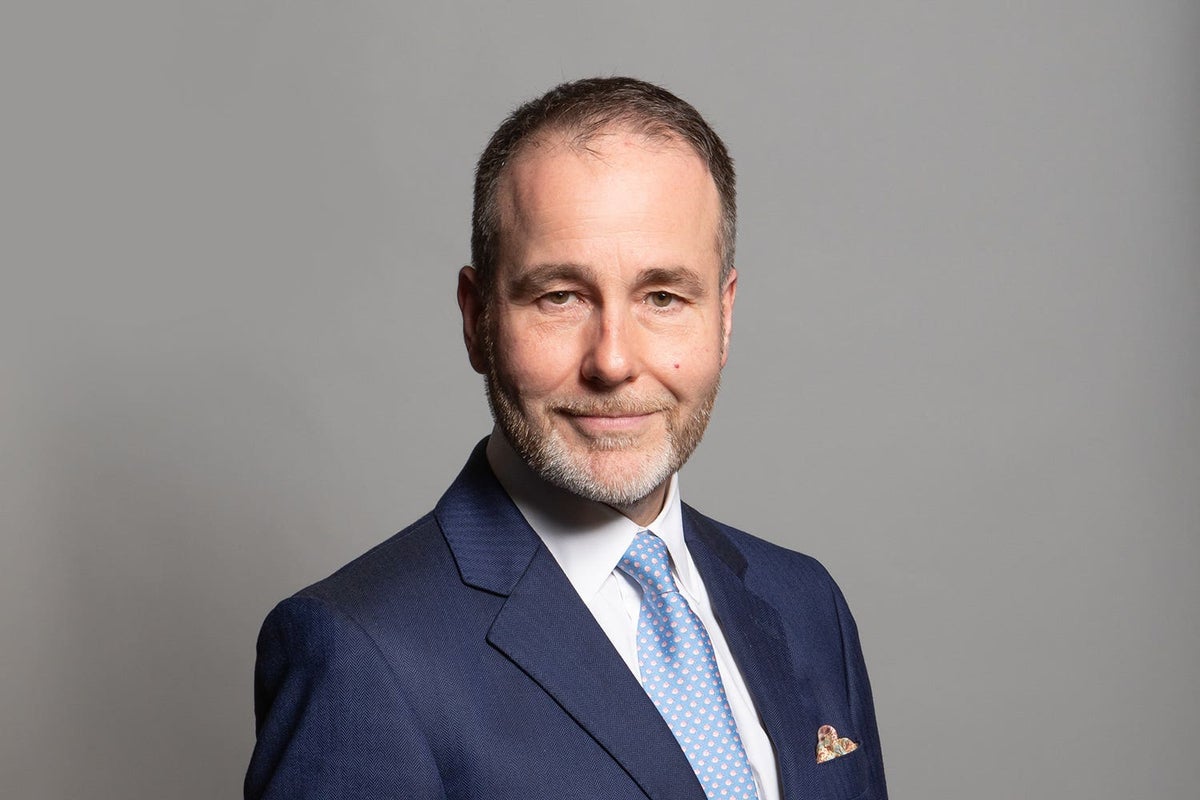 Rishi Sunak is facing fresh post-election headaches after a scathing report recommended ex-Tory MP Chris Pincher be suspended for groping two men.
The Prime Minister is already preparing this month for three tough contests for seats won by the Conservatives in 2019. A fourth is expected to be sparked when former culture secretary Nadine Dorries officially resigns, which she had promised "effective immediately" almost a month ago.
And a by-election in Mr Pincher's Tamworth constituency presents Mr Sunak with a major challenge as polls suggest Labor could take the seat.
The report by Parliament's Standards Committee revealed that Mr Pincher groped two people at the exclusive Carlton Club in London.
"His physical contact with these individuals was unwanted, disturbing and deeply inappropriate," said the report, which recommended an eight-week suspension for the former Tory MP.
Mr Pincher's suspension is above the 10-day threshold to trigger a recall motion in Mr Pincher's Tamworth constituency. If every tenth voter in the constituency signs the petition, a by-election will take place. A sixth by-election is expected in Rutherglen and Hamilton West after former SNP MP Margaret Ferrier was suspended for breaking Covid rules.
On the night of the complaints last June, Mr Pincher had spoken at the Carlton Club and returned later that evening hoping the event would still go ahead.
The report revealed that upon his return, Mr Pincher approached a member of the House of Lords he had never met, grabbed his forearm, stroked his neck and squeezed his bottom and testicles.
Someone else at the Carlton Club reported that evening that they had been groped by Mr Pincher, the report said.
Labor Deputy Leader Angela Rayner urged Mr Pincher to step down as MP rather than wait for a by-election to be triggered.
She said Mr Pincher's actions were "shocking" but said: "What's worse is the way the Conservative Party has protected him".
Ms Rayner said: "Rishi Sunak was too weak to take action against Chris Pincher because he is too weak to lead a conservative party that is too divided to run the country. And it's working people who are paying the price with a cost-of-living crisis." .
"The people of Tamworth and the surrounding villages deserve more from their representative in Parliament."
And the Liberal Democrats urged Mr Sunak to "show backbone" and vote to suspend Mr Pincher.
"After missing so many crucial votes in Parliament, Rishi Sunak needs to finally show some backbone and confirm that he will vote to suspend Chris Pincher," said party leader Wendy Chamberlain.
She said: "Chris Pincher adds his name to the long list of disgraced former Conservatives embroiled in offenses and scandals."
"Sunak has promised to rule with integrity, he must agree with it."
In a written statement on the inquiry, Mr Pincher said he had no recollection of the events in question but was aware of "the impact" of his behavior on everyone involved. He added: "I am very sorry and I apologize to everyone, as I did the day I left government."
Mr Pincher was Deputy Leader of the Tory Government last summer when he was accused of drunkenly groping the men at the event.
He resigned from that post and later lost the Tory party, meaning he now sits in the House of Commons as an independent.
Boris Johnson was already struggling to remain Prime Minister while being dogged by Partygate allegations and his handling of the Pincher affair was the last drop that tipped the keg on his Cabinet support.
At the time, Mr Johnson did not deny that he had used the phrase "pincher by name, pincher by nature" about the ex-minister.
And in a new interview for the A decision On the podcast, Mr Johnson scoffed at a question about his handling of groping allegations against the MP. When asked if he wished he had overheard Tory MPs expressing their unease at not having upheld his claims against Mr Pincher, Mr Johnson looked annoyed – and then pretended would he snore