Fresh off bye week, Seattle Seahawks look to make playoff run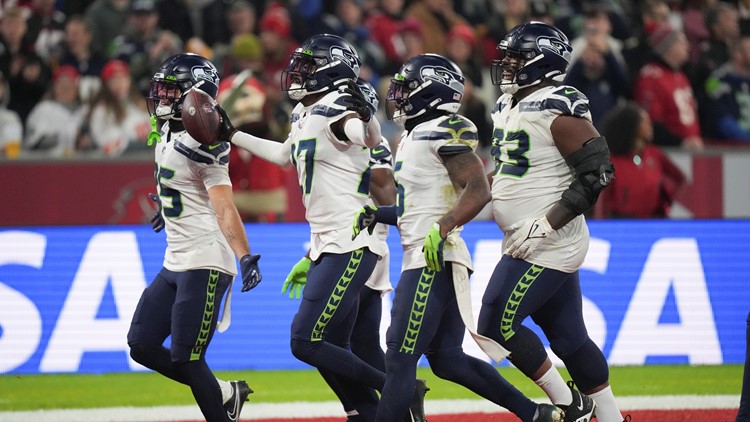 The Seahawks are going into the game as healthy as they have been all season.
SEATTLE — As the Seattle Seahawks take on the Raiders on Sunday, they're going into the game as healthy as they have been all season.
The team has the bonus of extra rest once they're through their bye week.
Head coach Pete Carroll has a track record after bye weeks, and he told KING 5 on Seahawks Central this week that there are a few things that always trouble him when players come back from a break.
"I think going right back into high gear and being able to get that mentality back that got you there," Carroll said. "That's what I'm really worried about. Are we back? Will we be sharp after a week's absence? We've been training really hard this week with concerns in those areas and making sure the discipline required isn't the issue in this upcoming game."
The Raiders come to town with a 3-7 record under first-year head coach Josh McDaniels. Carroll is the NFL's oldest active head coach, so he knows a thing or two about finding success with a new franchise in that first season.
"There's always so much that's unfamiliar to go through," Carroll said. "That's the part that takes some time and grows together. You want to be as smooth as possible. You don't want to be a factor causing problems or having negative reactions to things. It's hard to control that the first time.
When a head coach goes out in the first year and does really well, that's a tremendous achievement because there's a lot going against you."
Sunday's game marks the return of cornerback Tre Brown, who will make his season debut after suffering a knee injury. Brown has been sharing snaps at practice in preparation for his return. Carroll said that every time players have to split game time, it can be a test of both their character and their skills.
"It challenges guys," Carroll said. "These guys are here to play. Nobody comes into the NFL to be a backup. You don't think like that. They want to be a star player when they can and I want them to have that mentality. I don't want you to have to be content with sitting around and not getting game time. We expect the boys to fight at every opportunity to show who they are.
With the Seahawks back at Lumen Field, they have a chance to play in front of a home crowd for the first time in almost a month. Carroll said the 12ers have taken their excitement to a new level this season and he can feel it.
"They went crazy on the opener," Carroll said. "It showed our new lads and new coaches what it's like to play here at Lumen and what factor it can be. We just want to keep winning. We need to help them stay motivated and they need to help us stay motivated. It felt like there was something very familiar about the games we've played in (at Lumen). That's that camaraderie that's always been there and always been so special, so I'm counting on them and they should be counting on us."
https://www.king5.com/article/sports/nfl/seahawks/seahawks-late-season-push/281-399ebf66-7952-4d60-8f0c-1b78993e8d91 Fresh off bye week, Seattle Seahawks look to make playoff run