Gadhafi's son goes on hunger strike in Lebanon to protest detention without trial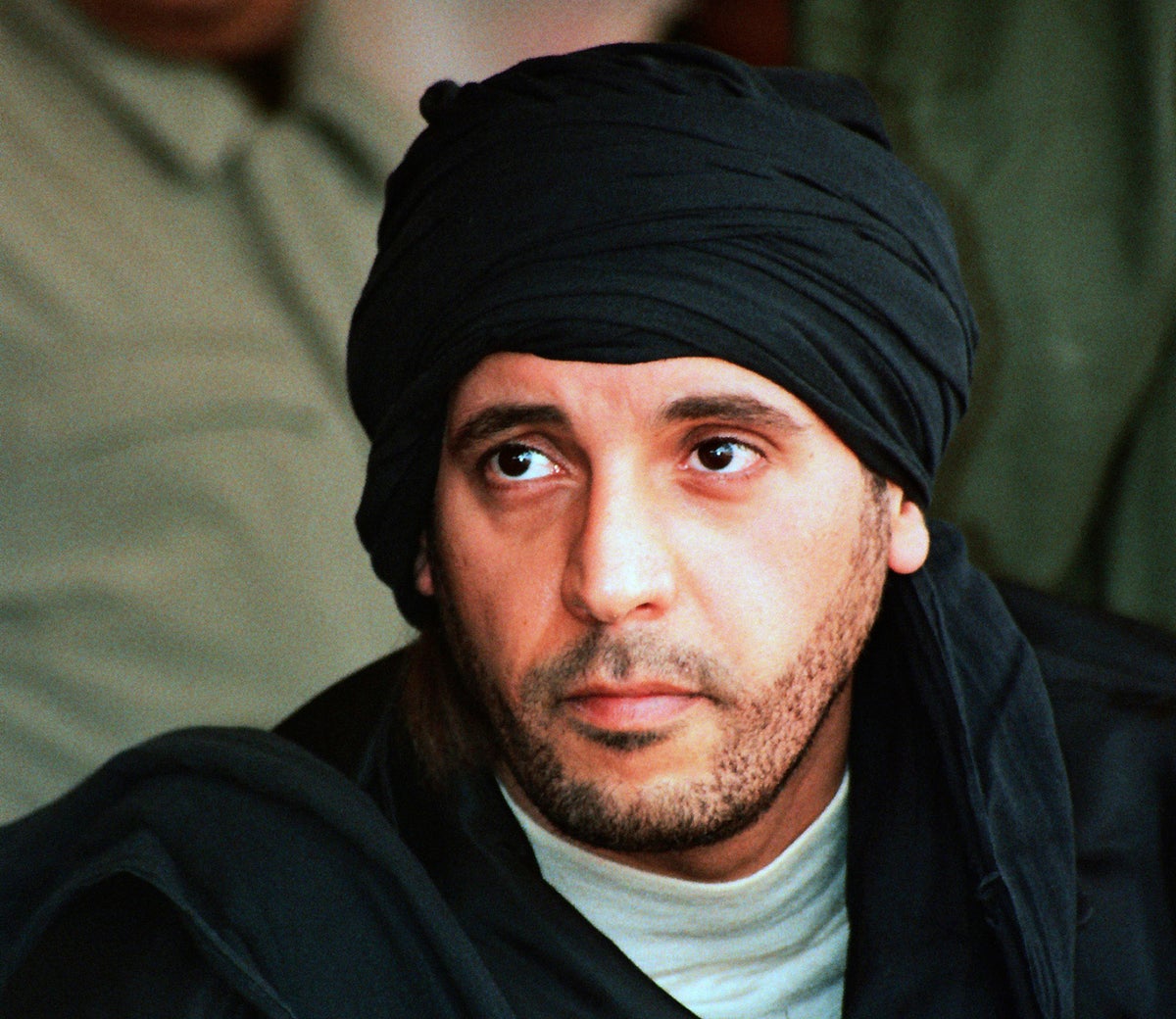 A son of the late Libyan leader Muammar Gaddafi, who has been held in Lebanon for more than seven years, went on a hunger strike on Saturday to protest his detention without trial, his lawyer said.
Hannibal Gaddafi has been held in Lebanon since 2015 after he was kidnapped from neighboring Syria, where he had been living as a political refugee. He was kidnapped by Lebanese militants who demanded information about the fate of a Shia cleric who disappeared in Libya 45 years ago.
Gaddafi was later arrested by the Lebanese authorities and held without trial in a Beirut prison.
Attorney Paul Romanos told the Associated Press his client began the hunger strike on Saturday morning and "he means business and will continue to the end." Romanos did not elaborate on the case because he was not authorized to speak to the media talk about it.
Gaddafi released a statement describing his terms.
"How can a political prisoner be held all these years without a fair trial?" Gaddafi, who is married to a Lebanese woman, wrote in his statement.
The Libyan national added that now that he is on hunger strike, "those who treat me unfairly" are responsible for the results. He added that "the time has come to free the law from the hands of politicians."
Romanos said his client suffered from back pain because he was kept in a small cell for years without being able to move or exercise.
The disappearance of prominent Lebanese Shia cleric Moussa al-Sadr in 1978 has long been a sore point in Lebanon. The cleric's family believe he may still be in a Libyan prison, although most Lebanese believe al-Sadr is dead. He would be 94 years old.
Al-Sadr was the founder of a Shia political and military group that took part in the long Lebanese civil war that began in 1975, in which largely Muslims fought Christians.
Al-Sadr was born in the holy Iranian city of Qom and came to Lebanon in 1959 to campaign for Shia rights in the southern port city of Tire. In 1974, a year before Lebanon's 15-year civil war broke out, al-Sadr founded the Movement of the Disadvantaged, which attracted thousands of followers.
The following year he founded the military wing Amal – Arabic for "hope" and an acronym for the Arabic name of the militia, the Lebanese Resistance Brigades – which later fought in the Lebanese Civil War. The group is headed by the powerful Lebanese Speaker of the Parliament, Nabih Berri.
Since al-Sadr's disappearance, Libya has claimed that the cleric and his two traveling companions left Tripoli on a flight to Rome in 1978, suspecting that he was the victim of a Shiite power struggle.
Most supporters of al-Sadr are convinced that Muammar Gaddafi ordered al-Sadr's assassination over a dispute over Libyan payments to Lebanese militias.
The Libyan leader was killed by opposition militants in 2011, ending four decades of rule over the North African country. Even after his death, al-Sadr's fate remains uncertain.
Hannibal Gaddafi was born two years before al-Sadr's disappearance. After the fall of Tripoli, he fled to Algeria along with his mother and several other relatives. He later ended up in Syria, where he was granted political asylum before being kidnapped and taken to Lebanon.