Game 6 status of Andre Burakovsky, Brayden Point unclear for Colorado, Tampa Bay, respectively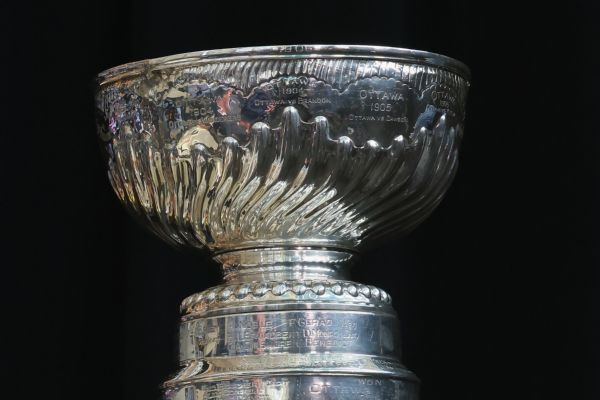 TAMPA, Fla. — The status of some key players remains uncertain for Game 6 of the Stanley Cup Finals.
Colorado coach Jared Bednar says there's a chance Andre Burakovsky, the overtime hero in Game 1, could return Sunday night after missing three games in the best-of-seven series. Tampa Bay's Brayden Point should also be a game decision for the two-time defending champion Lightning.
The Avalanche lead the series 3-2 despite being without Burakovsky as the forward sustained a hand injury that blocked a shot in Game 2.
"Burky is still being looked at on a day-to-day basis," Bednar said in Denver Saturday before the Avalanche boarded a flight to Florida.
"I think he's a possibility for us, he travels with us," Bednar added, "so he could be in the line-up."
Burakovsky struck in overtime to give Colorado a 4-3 win in Game 1, then had a goal and an assist before exiting Game 2, which the Avalanche won 7-0. He stayed in Denver while the team traveled to Florida for Games 3 and 4 and then sat out Game 5 at home.
Bednar also said forwards JT Compher and Valeri Nichushkin are fine and will be in the Game 6 lineup after being "checked out" for injuries following the Game 5 loss. Both are key wheels of the Colorado Attack. Nichushkin has nine goals and 15 points this postseason. Compher has five and eight.
Point, Tampa Bay's top scorer for the past two postseasons, has been handed down since suffering a lower-body injury in Game 7 of the Lightning's first-round win over the Toronto Maple Leafs.
Point missed 10 games before returning to the lineup for Games 1 and 2 of the Stanley Cup Finals. Overall, he has missed 13 of the Lightning's last 15 games.
https://www.espn.com/nhl/story/_/id/34148618/game-6-status-andre-burakovsky-brayden-pointe-unclear-colorado-tampa-bay-respectively Game 6 status of Andre Burakovsky, Brayden Point unclear for Colorado, Tampa Bay, respectively