Gatwick flight chaos to last all week as Covid causes staff shortages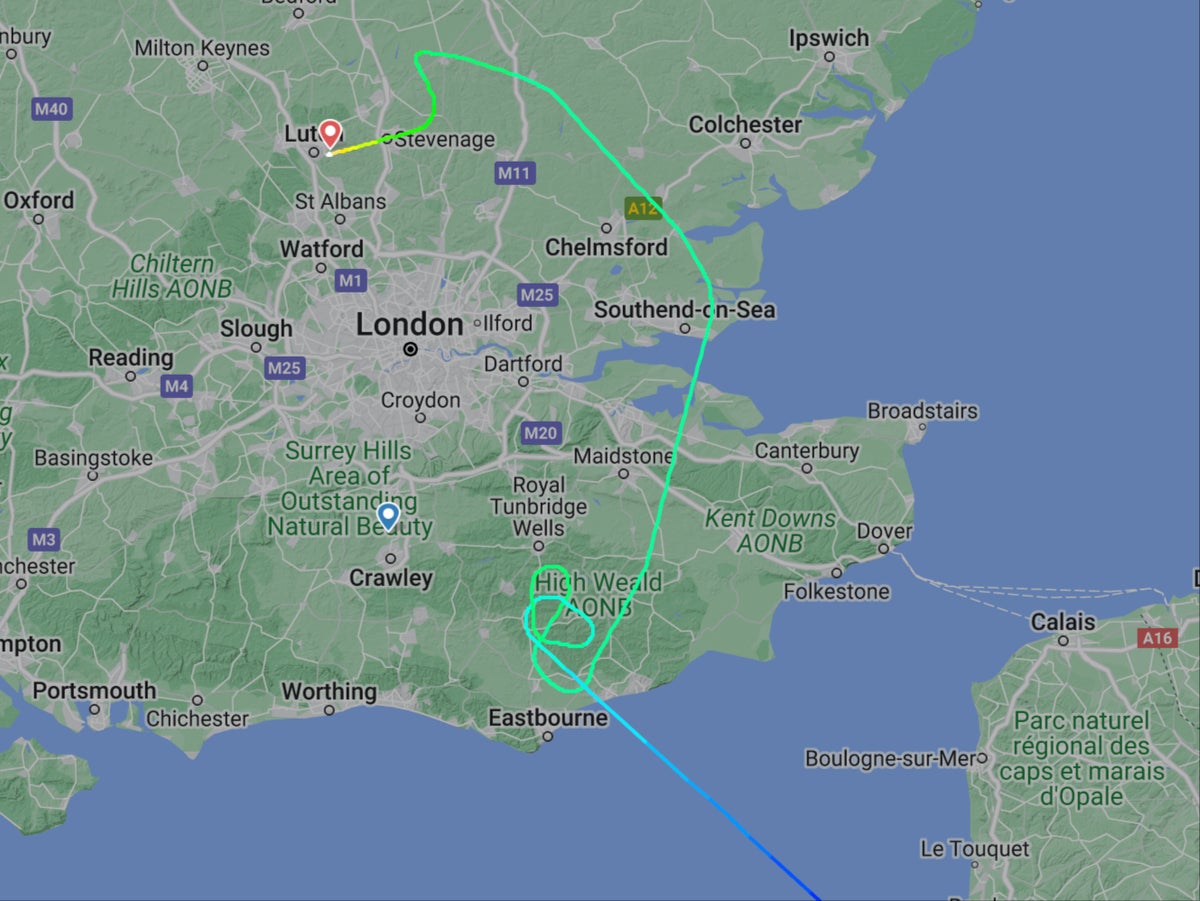 Gatwick Airport is forcing airlines to cancel dozens of flights for the rest of the week, blaming Covid on air traffic control staffing shortages.
The airport is imposing a daily cap on the number of flights until Sunday – a move that will result in tens of thousands of passengers being delayed, canceled or diverted to other airports.
It is the third slowdown in air traffic control at the airport this month, with easyJet the worst affected airline.
Almost a third of staff in the control tower at Gatwick – the world's busiest single-runway airport – are unable to work "for various medical reasons, including Covid", resulting in a reduced "flow rate" of flights.
More than 40 flights were canceled over the weekend and the airport has now limited airlines to a total of 800 takeoffs and landings per day.
This is significantly less than the planned 840 on Thursday, 865 on Friday and 830 on Sunday.
Stewart Wingate, CEO of Gatwick, said: "This was a difficult decision, but the measures we have taken today mean our airlines can operate reliable flight programs, giving passengers greater peace of mind that they are not left at the last minute Cancellations must be expected."
"We are working closely with NATS to strengthen the resilience of the control tower and this decision means we can prevent as many disruptions as possible. London Gatwick would like to apologize to all passengers affected by these restrictions."
Daniel Wilkes, a consultant psychiatrist from Angus, was booked on the 7.15pm flight from Gatwick to Edinburgh. It was canceled at 8:40 p.m.
He said The Independent: "I just can't believe the Nats don't have contingency planning for personnel illnesses and that something like this would happen again."
"Furthermore, airports and airlines have had quite a while to optimize their cancellation processes, and yet poorly managed crowds continue to occur. Strangely enough, we had to go through border control. I didn't even have my passport as it was a domestic flight."
Dr. Wilkes switched to an easyJet flight from London Stansted to Edinburgh on Monday morning, which he reached with Uber at a cost of £100, and booked a hotel at Essex Airport for an additional £159. "Fingers crossed [the airline] pays off," he said.
Another easyJet passenger, nurse Katie Williams, was one of hundreds affected by the cancellation of six flights between Gatwick and Amsterdam. She found an alternative flight home with British Airways, but at a cost of £666.
Under passenger rights, easyJet is obliged to cover the costs of accommodation and additional transport if a flight is canceled – regardless of the reason for the refusal.
An easyJet spokesman said: "We are extremely disappointed that customers have been affected by this again and whilst this is beyond our control, we apologize for the inconvenience caused to our customers."
"We are doing our utmost to minimize the impact of the disruption and have informed those on canceled flights of their options for rebooking or refunds, and are providing hotel accommodation and meals if required."