Gatwick Strikes 2023: Dates of August strikes at airport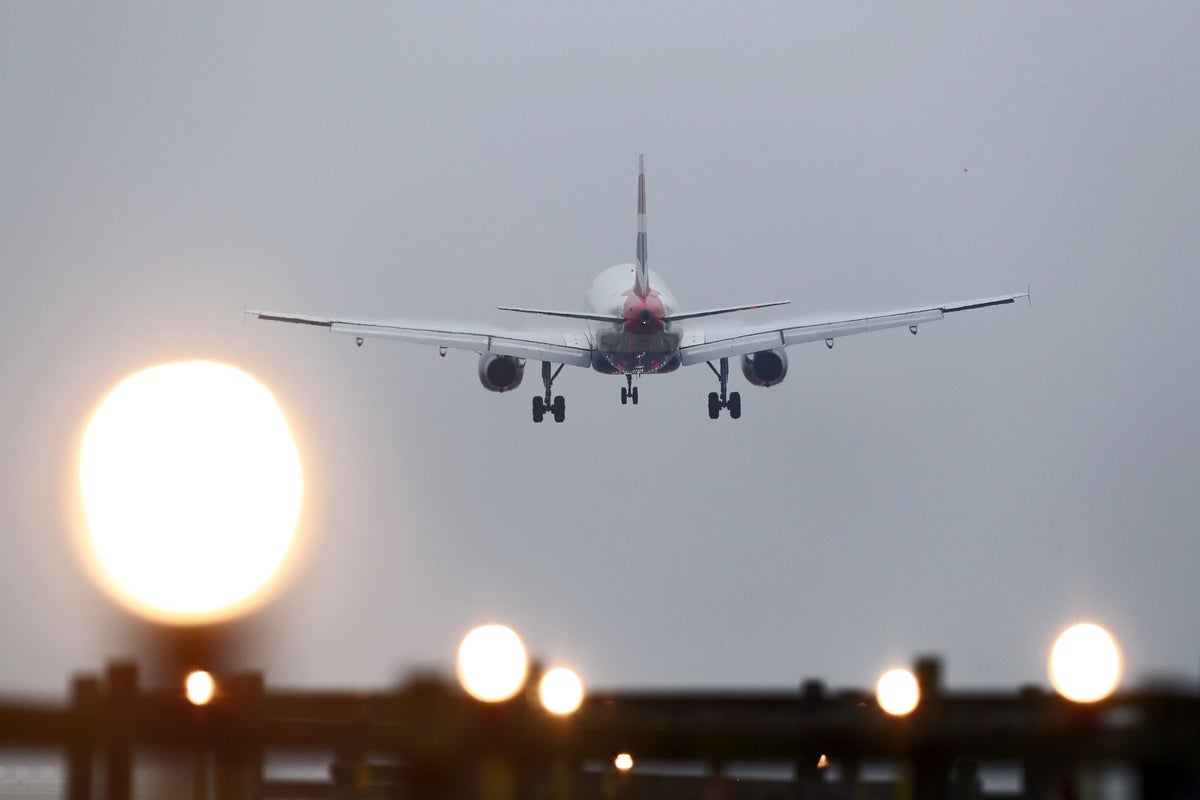 Unite later this month announced strikes by ground handlers and passenger auxiliaries at Gatwick Airport over pay disputes.
The union claims the industrial action will lead to "serious disruption" – but it does The IndependentTravel correspondent Simon Calder has called any predictions of chaos "exaggerated".
More than 230 workers will be involved in the strikes. Unite members working for ground handling company Red Handling will be absent for four days starting August 18 and a further four days starting August 25, including the August bank holiday weekend.
Members of the union employed by Wilson James, who runs the Gatwick Passenger Aid Contract, will step down for three days from August 18 and a further three days from August 22.
Unite recently called off a series of strikes by its members at the airport after a settlement was reached over pay disputes.
The union claims Red Handling and Wilson James "failed to make offers that met workers' expectations".
Unite General Secretary Sharon Graham said: "Red Handling and Wilson James need to wake up and smell the coffee.
"Other employers at the airport are willing to pay the usual rate and there is no excuse why they shouldn't do the same. There is no way our members will accept a real wage cut and poverty allowance.
"Unite's total focus on its members' jobs, wages and conditions will mean our members at Gatwick will have the union's full support."
Red Handling is responsible for ground handling for Norse Atlantic, Norwegian, Delta, TAP Air Portugal and Saudi at Gatwick.
Unite believes 216 flights could be disrupted during the first four-day strike, which it says will affect around 45,000 passengers.
A Gatwick spokesman said: "We are aware of the recent voting results and encourage staff at Wilson James, Red Handling and their union to find a solution."
"We will assist Wilson James, the passenger assistance contractor, with their contingency planning. In addition, we will support the affected airlines, which are contractual partners of Red Handling, with their contingency plans to ensure that as many flights as possible are operated as planned."
Simon Calder, Travel Correspondent for the The Independent, said: "Predictions about the chaos at Gatwick are once again exaggerated. What the Unite union appears to be doing is going through the handling companies one by one announcing industrial action to get employers' immediate attention. This has proved effective so far this summer and improved offers have been secured from the main ground handlers.
"I am quite confident that Wilson James' special assistance staff who look after passengers with reduced mobility will reach an agreement. Even if I had a booking with one of the airlines serviced by Red Handling, I would not be overly concerned about a possible cancellation or delay.
"I look forward to Unite's announcement, which the union has again made. prevailed. But I urge caution: the constant insistent warnings about delays and cancellations are corrosive to travellers.
"Unite is forecasting 'severe disruption across Gatwick Airport' this time around." I don't agree with that assessment, but I imagine some potential passengers will be moving their business elsewhere to the detriment of union members."