GB News latest: Dan Wootton sacked from MailOnline in fallout from Laurence Fox row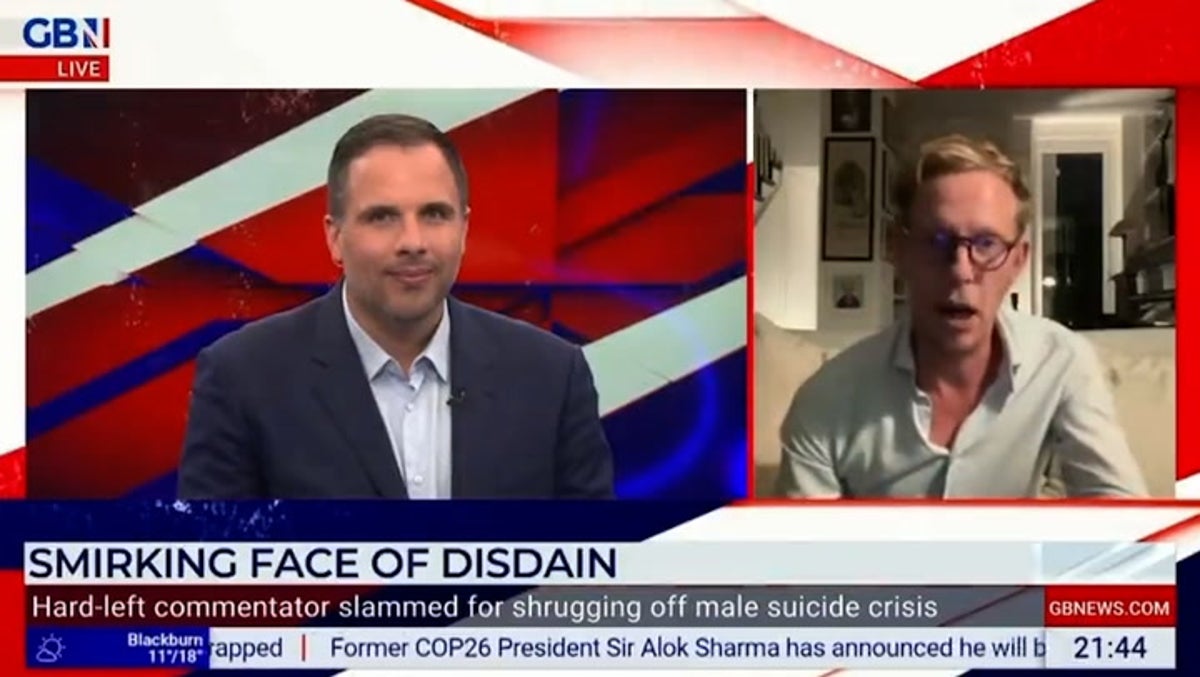 Laurence Fox's offensive attack on a journalist was broadcast live on GB News
MailOnline has sacked columnist Dan Wootton, a day after he was suspended from GB News for giggling while right-wing commentator Laurence Fox launched a "vile" tirade about a female journalist.
Last month, MailOnline suspended Wootton's column amid an investigation into allegations he offered colleagues money for sexual images.
Wootton had apologized "unreservedly" for his behavior during Fox's rant on Tuesday night, which sparked widespread outrage.
However, this did not stop GB News from suspending one of the men.
Fox, who attacked journalist Ava Evans by saying "Who would want that?", has refused to apologize directly but said in a social media post: "I own up to my mistakes and take full responsibility." Responsibility for it."
He says he expects "the decision" at a disciplinary hearing with station bosses on Friday.
He said he "didn't hear a word" from the station.
Shortly after Fox and Wootton's suspension, GB News announced that a full investigation would be conducted. Regulator Ofcom has been inundated with complaints and says it is also investigating.