Georgia Hall in confident mood ahead of Chevron Championship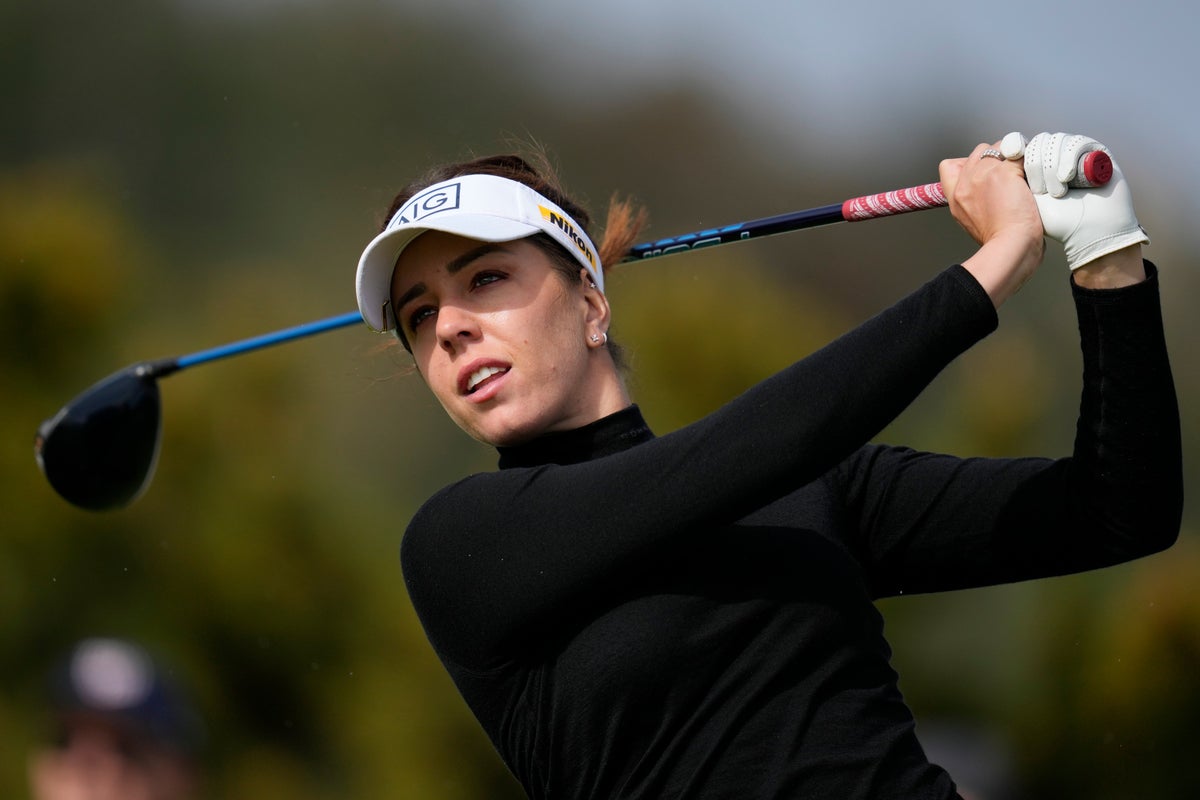 In-form Georgia Hall believes she's never been in a better position as she attempts to win a second major Chevron Championship title.
Hall has had a consistent season to date, finishing no lower than 14th in six starts worldwide and finishing two consecutive places on the LPGA Tour.
The 27-year-old lost to Solheim Cup partner Celine Boutier in a play-off for the LPGA Drive On Championship after carding an excellent final round of 65 before finishing second to Yin Ruoning at the LA Open seven days later.
And while Hall is disappointed not to have at least one win this season, the former AIG Women's Open winner feels her game will be ahead of the first Major of the year at a new venue, the Club at Carlton Woods nearby , Houston couldn't be better.
"It obviously gives me a lot of confidence," Hall said at a pre-tournament press conference.
"I've been competing most weeks that I've played at an event, so I'm really comfortable in that position.
"I don't think I have any weaknesses in my game at all and I think that's partly why I've been so consistent. I think my mentality is the strongest part of my game and that's the key why I play well.
"I think it's just a combination of hard work of the last year or two and stepping it up to another level and now it's all coming together very well and I'm glad the hard work is paying off."
Hall believes that a new putter and increased focus on practicing with this racquet has certainly paid off, with better-than-expected performances in Thailand and Singapore earlier in the year providing a stepping stone to success.
"I've never played well in Asia since I've been touring," Hall added.
"My best finish was probably 35th (but this year) I finished 10th and 14th. For me it was a big, like wow, OK, I'm playing better than normal.
"Then of course the first events in the US shooting seven under and four under last Sunday gives me a lot of confidence that I can push and shoot a low score to win, not just equal or one under.
"I think I've got a lot of low rounds in me and hopefully they can come out this week.
"I would have liked to have at least one win here now, but as I said, I undershot seven and four in the final rounds when I was second twice. It wasn't like I was leading and was two shots ahead and kind of choking.
"It gives me a lot of confidence and I know all the great players come second a lot so I just have to be patient, hopefully play a lot more golf and get some wins this year.
"In fact, it's the best thing I've ever played. I'm number one on the money list and the race to CME. I have never felt so comfortable.
"I think before a Major I probably felt similar at the AIG Women's Open just because that's where I'm from and that's where I have my support and I feel very comfortable at that event.
"But in the US, I think it's definitely the most comfortable thing I've ever experienced."