Georgia school district pays $10M settlement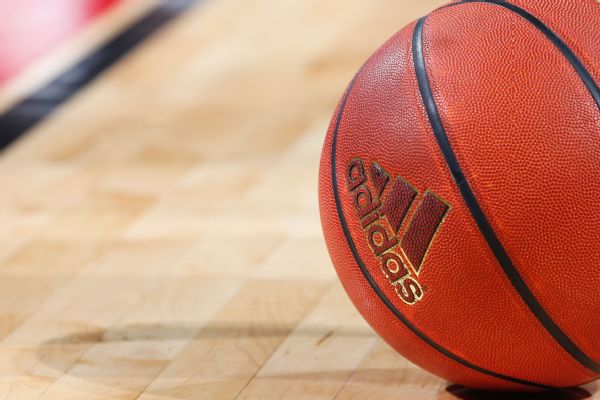 A Georgia school district has agreed to pay $10 million to settle a wrongful death lawsuit filed by the family of a high school basketball player who died in an office in 2019 after suffering heat stroke, attorneys for the school said Family.
Imani Bell was a 16-year-old junior doing her first conditioning workout of the year for the Elite Scholars Academy girls' basketball team in August 2019 when she collapsed while walking up the stairs outside of school. A coroner later determined that Bell died of heat stroke.
The school, which is about 20 miles south of Atlanta, reportedly didn't have the equipment needed to reduce the risk of heat-related injuries — like cooling tubs, spray bottles and frozen towels — on a day when the temperature hit the high 90s and the heat index was over 100 degrees according to the lawsuit. The Georgia High School Association has specific rules for schools to monitor and mitigate the risks of playing sports in the heat. Bell's family and their attorneys said the school did not follow those rules.
While the school did not admit guilt as part of the settlement, Bell's attorney said they appreciated the school's recognition of the value of their lives.
"I think for once, a school district declared that a child's life is more important than any sport," said Justin Miller of Stewart Miller Simmons, who represented the family. "This should be followed by every school across the country."
Eric Bell, Imani's father and girls' basketball coach at another Georgia high school, said he viewed the settlement as a "great gesture" that "shows the school district recognizes that the promise was so great for them." It says a lot about their character and what they thought of their character."
According to sports ecology researchers like Texas A&M's Jessica Murfree, the risk of heat-related illness in sports has steadily increased over the past decade as temperatures have reached record highs. Several states have passed policies or laws aimed at retaining athletes and avoiding what researchers call preventable deaths.
Bell's case resulted in the highest settlement payment among a string of similar high-profile cases in recent times. The University of Maryland paid $3.5 million in 2021 to settle with the parents of Jordan McNair, who died weeks after suffering heat stroke at an offseason soccer practice. In March this year, a school district in California paid $9 million to settle claims related to the death of a 15-year-old football player in Los Angeles.
Bell's death drew national attention, particularly after the two coaches present for the practice that led to her death were charged with felony murder and child cruelty. Georgian law provides that if someone dies while committing an inherently dangerous crime, the alleged criminal can also be charged with murder. The criminal proceedings remain open.
Eric Bell, Imani's father, said the family plans to use money from the settlement to fund the Keep Imani Foundation, which they established in her memory. The foundation plans to create an engineering grant, help children who need glasses, and attempt to provide cold tubs for every high school athletic department in the state of Georgia in hopes of preventing future heat-related deaths.
As part of the settlement, the Elite Scholars Academy also agreed to rename their school gymnasium in honor of Imani Bell. A school official confirmed that a gym renaming ceremony is planned for this Tuesday afternoon. Eric Bell said he and his family would be present at the ceremony.
"This is going to be bittersweet," he said. "I would trade anything to have her here with me, but we want to carry on her name and it gives our family an opportunity to carry on her name."
https://www.espn.com/espn/story/_/id/35138058/georgia-school-district-pays-10m-settlement Georgia school district pays $10M settlement