Get your cosplay on at Emerald City Comic Con!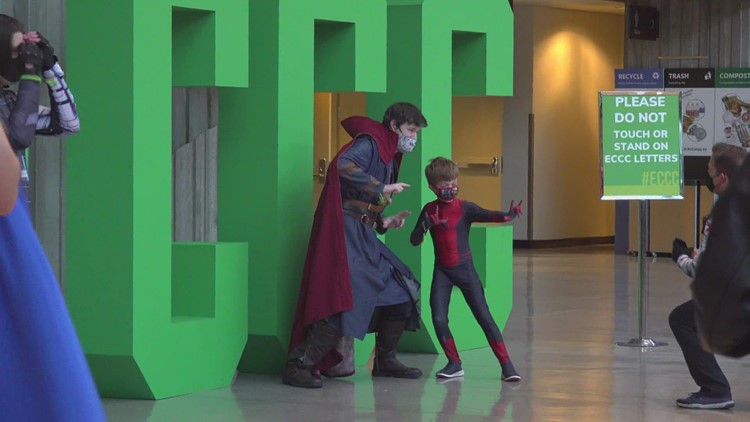 With four full days of pop culture and comics, there's sure to be something for everyone. #k5evening
SEATTLES — Emerald City Comic Con / August 18-21 / Seattle Convention Center
For cosplay fans, it's like Christmas. The Emerald City Comic Con is back for four days of pop culture fun. If you go, you must wear an approved mask. The event begins today and runs through Sunday at the Seattle Convention Center.
Premier Lacrosse League / August 20 & 21 / Tacoma Dome
Here's a sport you don't see every day. The Premier Lacrosse League brings some of the best professional lacrosse players in the county to our area. The games will be held at the Tacoma Dome this Saturday and Sunday.
She-Hulk: Attorney / August 18 / Disney+
The newest star in the Marvel Universe is out today. She-Hulk: Attorney at Law follows Jennifer Walters, who inherits her green superpowers from her cousin, Doctor Bruce Banner. You can watch the first of nine episodes on Disney Plus.
B-52 / Aug 22 / McCaw Hall
And finally, it's your last chance to see one of the funniest bands of all time. The B-52's bring down the curtain on a music career that has spanned more than 40 years. Their farewell tour stops at McCaw Hall next Monday night.
https://www.king5.com/article/entertainment/television/programs/evening/cosplay-emerald-city-comic-con-she-hulk-lacrosse-b-52s-events/281-2f908615-107c-40de-8cc3-acfc1bfaa053 Get your cosplay on at Emerald City Comic Con!