'Got it wrong': Top Tory apologises for 'lauding the Taliban'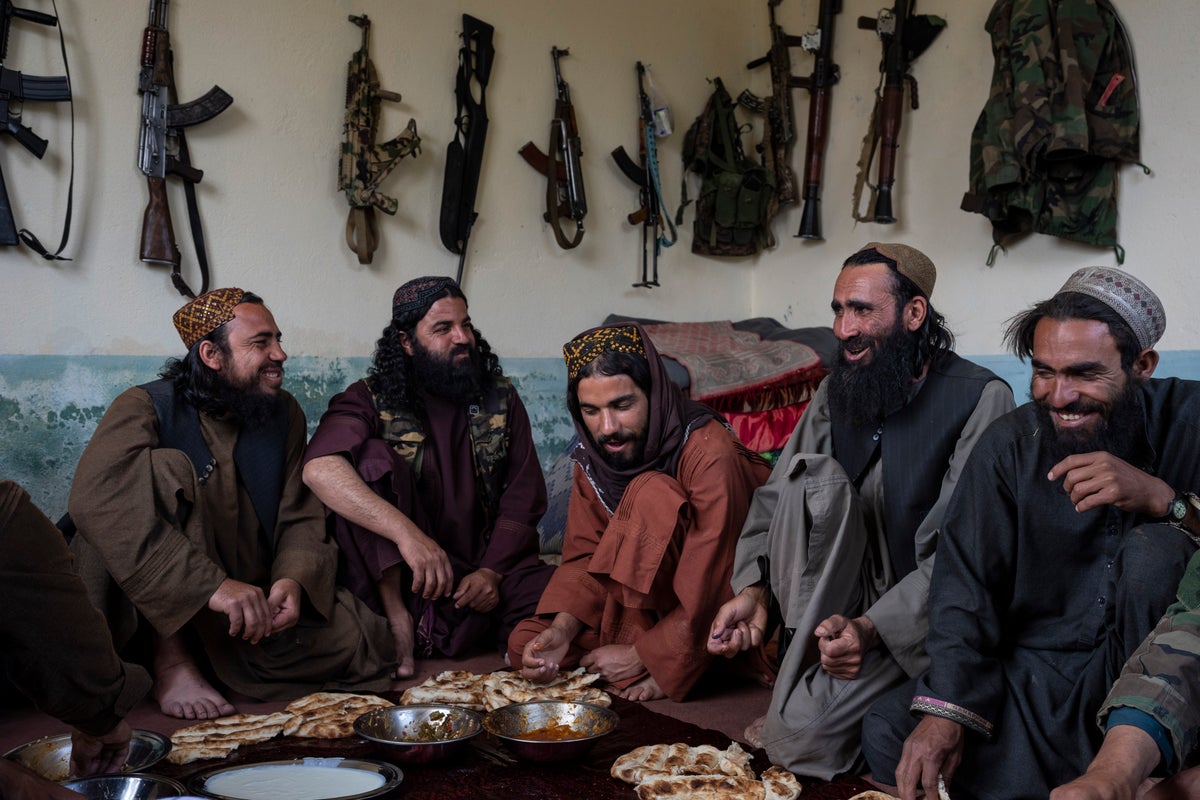 A senior Tory MP has apologized for posting a video online praising the Taliban for "improving a lot" Afghanistan since taking power.
Tobias Ellwood, leader of Parliament's Defense Committee, said he "made a mistake" and deleted the video, which was taken during a recent trip to the country.
The clip, in which he urged Britain to resume talks with the Taliban and claimed the oppressive regime had achieved a peace not achieved since the 1970s, had faced backlash from other Tory MPs for days.
Defense Committee member Mark Francois called Mr Ellwood's claims "completely bizarre" and accused him of "praising the Taliban's leadership of Afghanistan".
"He didn't mention the fact that the Taliban were still trying to identify and kill Afghan citizens who had helped our forces, nor did he specifically mention the fact that young girls in Afghanistan don't even have the right to go there ." school under this government," added Mr. Francois.
He said Mr Ellwood is not speaking on behalf of the Defense Committee.
Former Tory leader Sir Iain Duncan Smith said the video was "not a very welcome statement" given the ongoing persecution in Afghanistan. And Veterans Affairs Secretary Johnny Mercer said it was "clear" that the Taliban continue to pose a "serious threat" to human rights.
In the video, Mr Ellwood said: "It feels different now that the Taliban have returned to power. Well, it might be hard to believe, but security has improved significantly, corruption has gone down and the opium trade has all but disappeared. Now there are solar panels everywhere that power irrigation pumps, allowing more plants to grow."
But he apologized on Twitter on Thursday morning, saying: "However well intentioned, the reflections on my personal visit could have been better worded.
"I'm sorry for my poor communication."
Mr Ellwood, who lost his brother in the Bali bombings in 2002, said he was enticed by the attack to visit Afghanistan "many times" over the past decade.
"During my visit last week, I witnessed something I did not expect – an eerie calm and a visible shift in security, corruption and opium growth to report," he said. Without international intervention, the country's economy is at risk of collapsing, he said, fueling mass migration and allowing terrorist camps to thrive, reiterating calls for Britain to reopen its embassy in the country.
But Mr Ellwood acknowledged he also saw "the increasing restrictions on women and girls".
And he said, "Again, I'm sorry for my wording and I hope this puts my thoughts into context."