Government under fresh pressure to tackle Channel crossings after 6 deaths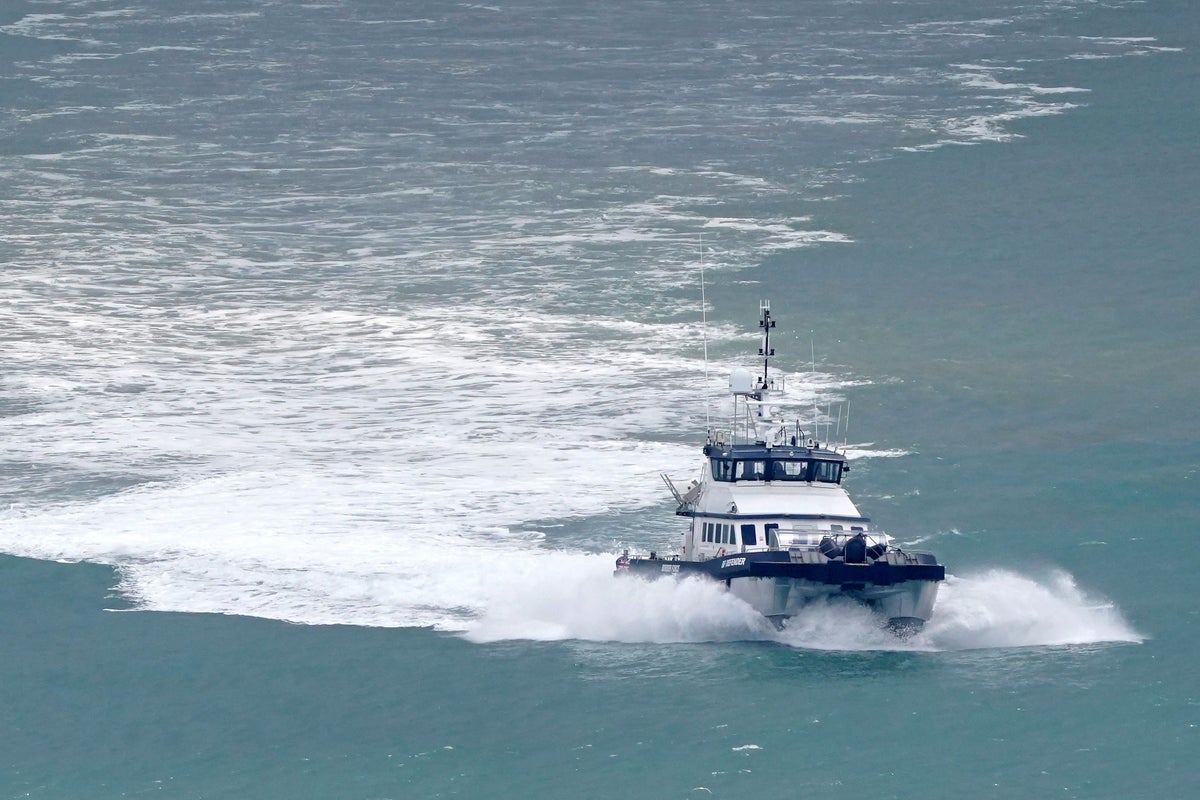 The government is under renewed pressure to deal with the migrant crossings crisis in the English Channel after the death of six people after a boat sank off the coast of France.
Activists called the incident a "appalling and avoidable tragedy," while MPs from across the political spectrum called for action to prevent criminal gangs from profiting from the dangerous journeys.
About 59 people were rescued by British and French coastguards on Saturday after an overloaded ship carrying migrants ran into trouble near Sangatte.
According to reports from survivors, around 65 or 66 people were originally on board the boat, the French Channel and North Sea maritime prefecture said.
According to a statement from the French authorities, it was one of several migrant ships heading in hopes of reaching the British coast.
Conservative backbencher and former party leader Sir Jake Berry wrote in the Sunday Express: "We must put an end to the despicable people smugglers who traffic in human misery and whose actions result in loss of life."
Meanwhile, Shadow Home Secretary Yvette Cooper said measures to deter criminal gangs that make the trips possible are "urgent".
Care4Calais said the incident was an "appalling and avoidable tragedy", while the refugee council warned that "more people will die" unless safer routes to the UK are created.
Home Secretary Suella Braverman described the incident as a "tragic loss of life" and said she chaired a meeting with Border Patrol officers later on Saturday.
This comes after the government was accused of allowing its "small boat week" linked to immigration announcements to become a farce after dozens of asylum seekers were taken away by the barge "Bibby Stockholm".
Senior Conservative backbencher David Davis said the Home Office's "appalling incompetence" was exposed after all 39 people on board the 500-passenger vessel disembarked following the discovery of Legionella bacteria in the water supply.
However, ministers intend to move ahead with their plans to lease more barges to house asylum seekers, as well as student accommodation and former office buildings, The Telegraph reported.
People who were staying at the Bibby Stockholm, which has been touted as a cheaper alternative to expensive hotels for those awaiting the outcome of their claims, are now being relocated to alternative accommodation.
The Home Office said the health and well-being of asylum seekers "remained the top priority" and that the evacuation had taken place as a precautionary measure, with all protocols and advice being followed.
Home Office figures show that 755 people crossed the Channel in small boats on Thursday – the highest daily number so far this year – and confirm the total has surpassed 100,000 since 2018.
About 343 people in six boats were spotted crossing on Friday, bringing the preliminary total for the year to date to over 16,000.