Graduates preparing to enter job market rife with opportunity, competition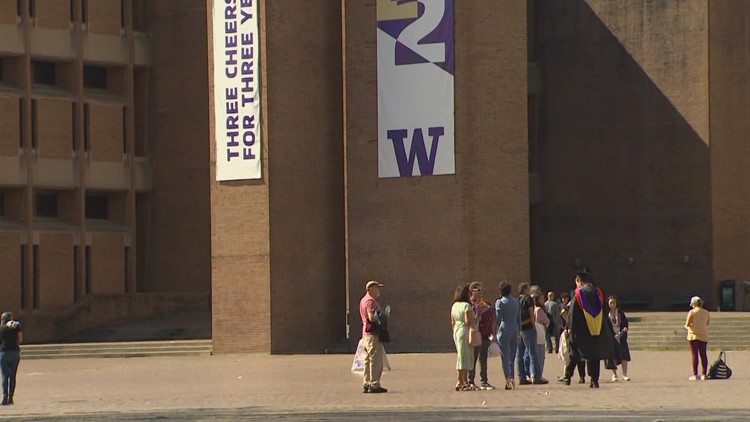 SEATTLE — The long academic journey for University of Washington graduates that took place this weekend has finally come to an end. Although they passed their final exams, the real test begins now: the job hunt.

"It's nerve wracking, we're all trying to figure out where to go, which route. The state of the economy and everything doesn't help either, applying for jobs is nerve-wracking," said Nafisa Omar, who graduated from UW on Saturday.

According to jobs website ZipRecruiter, the job market is hot, with about two open positions for every unemployed person. The company said many employers are lowering their experience requirements for some positions that were once out of reach for recent graduates. ZipRecruiter also said their research shows employers offer better compensation and benefits.
"They are worth more and deserve benefits or more from their managers for not treating them with the respect they deserve and I think it's really great that they can do that and recognize that in themselves," said Cynthia Nuno.

The US Bureau of Labor reports that the unemployment rate in May was 3.6% for the third straight month, meaning about six million people are out of work. It is this low rate that makes graduates optimistic about their own job search.
"I'm hopeful that more graduates are coming, we're moving into the workforce and hopefully there will be change," said Omar.
https://www.king5.com/article/news/education/graduates-enter-job-market-rife-opportunity-competition/281-503cd091-7145-4ed7-b660-19b17c2ab7ec Graduates preparing to enter job market rife with opportunity, competition