Greece fires latest: Corfu evacuations begin as Rhodes tourists fleeing wildfire spend second night in airport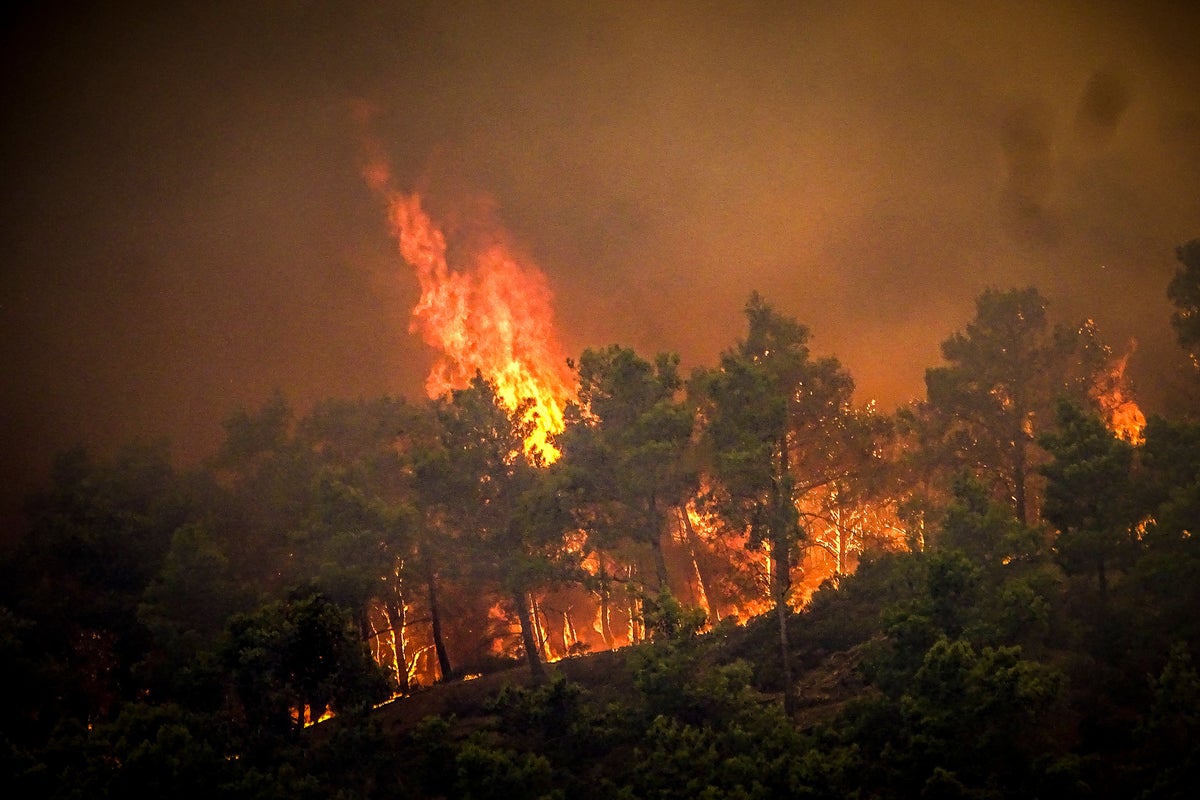 Forest fires in Greece: Rhodes tourists sleep on airport floor awaiting evacuation
About 2,500 people were evacuated from Corfu, the Greek Fire Service said, as dozens of wildfires broke out on the island after a fire in Rhodes sparked "the largest evacuation in Greek history".
Videos on social media show flames engulfing Corfu while smoke and orange haze blanket the night sky. The fire broke out in the northern part of the island, popular with British tourists.
The residents of Santa, Megoula, Porta, Palia Perithia and Sinies were ordered to evacuate to Kasiopi due to the fires in Corfu.
According to the AFP news agency, Yannis Artopios, a spokesman for the fire department, said about 2,466 people were evacuated overnight.
The order came after Jet2 and Tui canceled all flights to Rhodes. The Jet2 planes were to depart for the Greek island, full of tourists. But the planes remained empty and are instead being used to evacuate holidaymakers fleeing the fire.
Thousands of tourists were forced to flee their hotels and pictures captured the dramatic evacuation of the beaches by a fleet of private boats as the fires raged in the background.