Harry Maguire or David De Gea? Fault for calamitous Sevilla goal divides opinion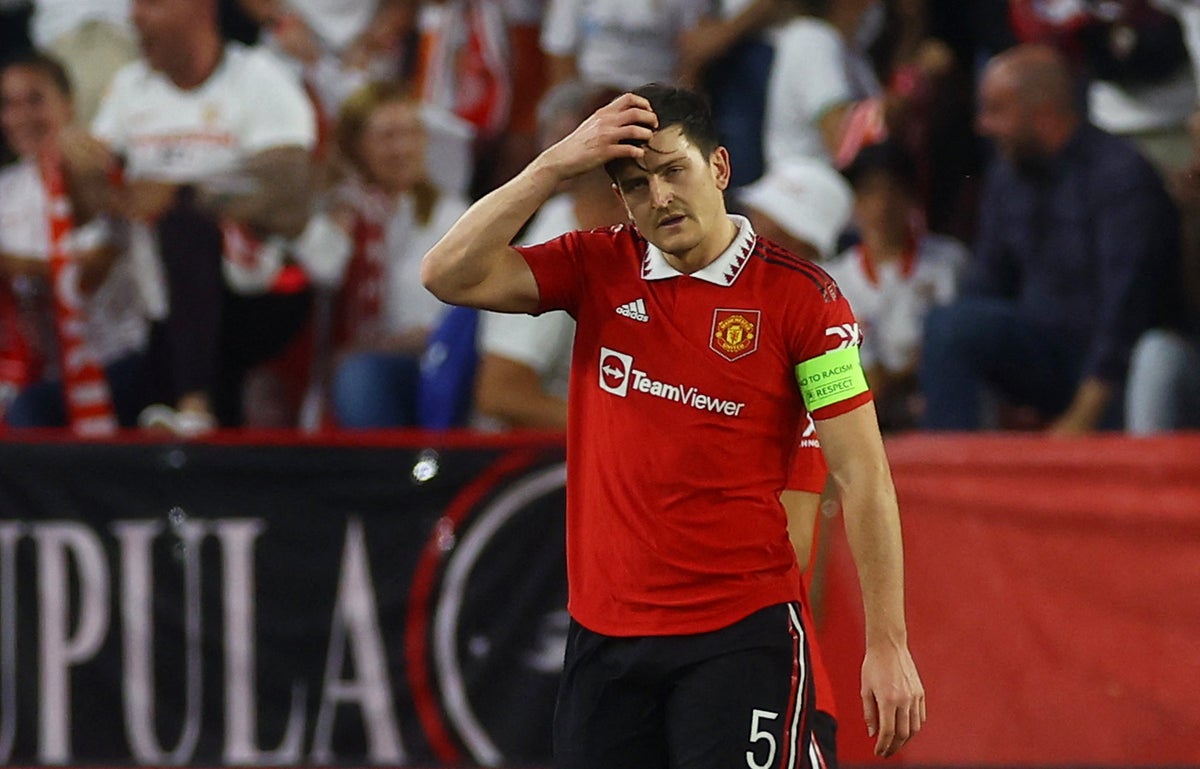 Manchester United captain Harry Maguire was involved in another disastrous moment against Sevilla as the Premier League side fell behind in the Europa League quarter-finals, but the England international was quickly defended by Gary Neville and Robbie Savage – who said , David De Gea is to blame .
After scoring a late own goal in last week's 2-2 draw at Old Trafford, Maguire was again at fault as United conceded the opener within the first 10 minutes of the second leg at the Ramon Sanchez-Pizjuan.
After receiving a pass from goalkeeper De Gea just outside the box, Maguire was quickly swarmed by three Sevilla attackers, with former Tottenham striker Erik Lamela recapturing the ball on the edge. It was then fed to striker Youssef En-Nesyri, who passed De Gea to put Sevilla ahead.
Maguire initially appeared to be to blame but former United captain Neville argued the defender should never have gotten the ball from De Gea. He tweeted, "Maguire takes a beating but I wouldn't like that pass from DeGea!"
Speaking to BT Sport, Savage also argued that De Gea was at fault for his fainting from behind. The commentator said De Gea should 'never' pass the ball to Maguire given the proximity of the Sevilla forwards around him.
"I don't think Maguire wants that pass," Savage said. "This is a mistake by De Gea."
However, another angle of the goal also showed Maguire asking for the ball with his back to goal before De Gea decided to pass it inside.
Former United midfielders Paul Scholes and Owen Hargreves were also devastating to United's game in goal.
"Just get rid of it. I can only think of one or two central defenders in world football who want the ball in that position," said Scholes. "Harry Maguire is not one of them."
United were missing the injured Raphael Varane and Lisandro Martinez, who have been Erik ten Hag's first-choice centre-backs this season.