Head of Japanese entertainment company mired in sex abuse scandal apologizes, promises fix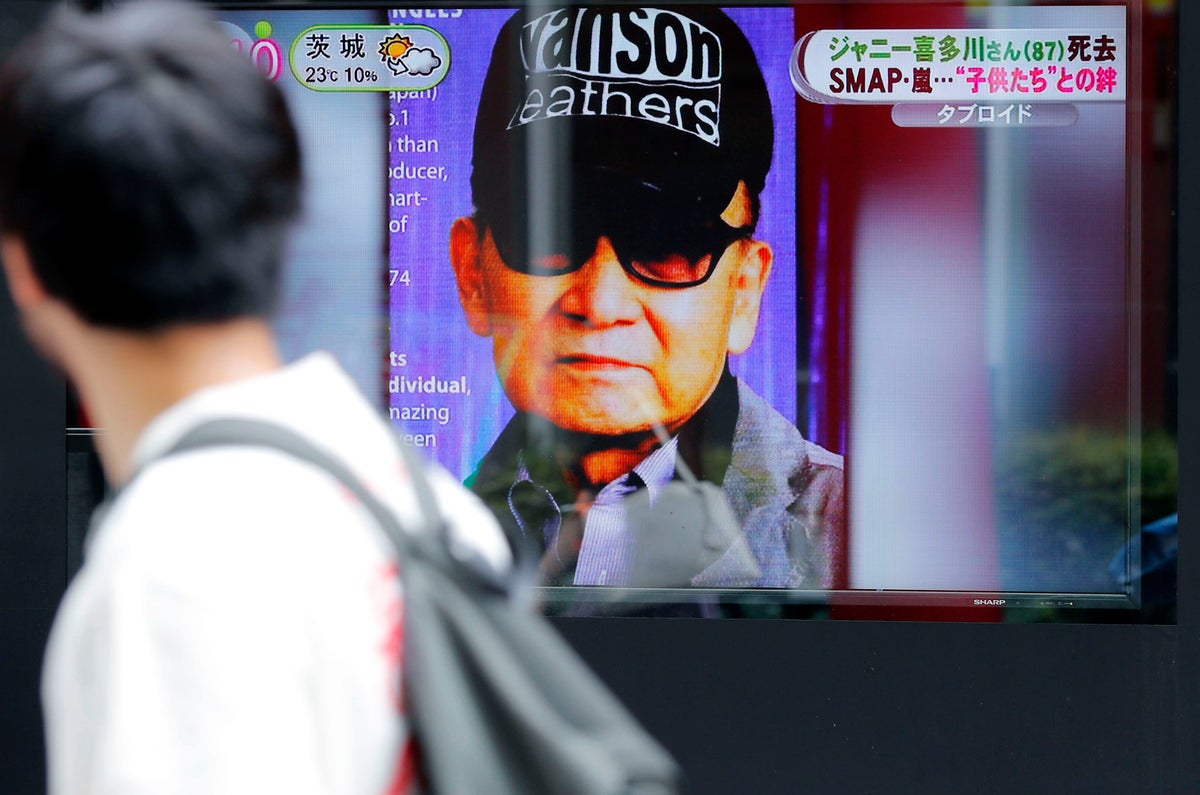 The head of a major Japanese talent agency for boy groups has released a YouTube video apologizing for the sexual abuse allegedly committed by her predecessor and promising to prevent a repeat.
Johnny Kitagawa, a Japanese entertainment influencer and founder of Johnny & Associates, has been the subject of allegations for more than 20 years, although he has never been charged with any crime. He died in 2019.
The allegations became a hot topic again after BBC News ran a special earlier this year detailing several people who said they had been sexually abused.
"More than anything, I sincerely apologize to the victims," ​​Julie Keiko Fujishima said solemnly, bowing four times during a minute-long video released late Sunday.
The scandal was a wake-up call for Japan's sluggish fight against sexual harassment. A consumer boycott has begun against Johnny's, as the company is also known, leading to a lengthy list as dozens of the "tarentos" or "talents" appear in various ads. A petition to express outrage has garnered thousands of signatures.
Fujishima apologized for the "disappointment and concern" fans must be feeling. In an additional written statement, she stressed that she was not aware of any wrongdoing, but acknowledged that it was not an excuse. Compliance teams and advisory services have been put in place, she said, but without launching an external third-party investigation.
According to the allegations, Kitagawa asked young singers and dancers, including many children, to stay at his luxury home. When he told one of them to go to bed early, everyone knew, "It's your turn."
Such a statement by musician Kauan Okamoto, who performed at Tokyo's Foreign Correspondents Club last month, fueled criticism of Johnny's. Okamoto was the first accuser to appear before reporters under his real name to tell his story and have his picture taken.
He was part of the backup group Johnny's Jr., which also acted as a talent pool for Johnny & Associates. The company has some of Japan's best actors under its wing.
Fujishima recently met with Okamoto.
She couldn't say for sure if his claims were true or not. But she sees people alleging abuse, and it "should never happen again."
"We're just starting out, but he gave us an opportunity to change," she said.
Okamoto's reaction to his first meeting with Fujishima, whom he dubbed "Julie San," was overwhelmingly positive. It's like talking to a mother, he added. He understood that she was genuinely sorry but had privacy and legal concerns.
Some critics said Fujishima's apology was insufficient, the company should hold a press conference, and she should resign to take responsibility.
Others have criticized that the Japanese mainstream media has remained silent for a long time, suggesting they fear retaliation and losing access to the talent pool. An exception was Shukan Bunshun, a weekly magazine that aggressively reported on the Johnny's scandal from the start.
Japanese entertainers face serious competition from neighboring South Korea, where groups like BTS have found far greater international success. A number of Johnny's stars have left the company over the years, including Okamoto.
"Everyone should come forward and tell the truth," Okamoto said in his latest YouTube video.
He was afraid of being rejected by Japanese society, although as a person and as a musician he just wanted love.
"It's not easy to achieve dreams through entertainment and really move people," said Okamoto.
___
Yuri Kageyama is on Twitter