Heather Knight proud of England's Ashes fightback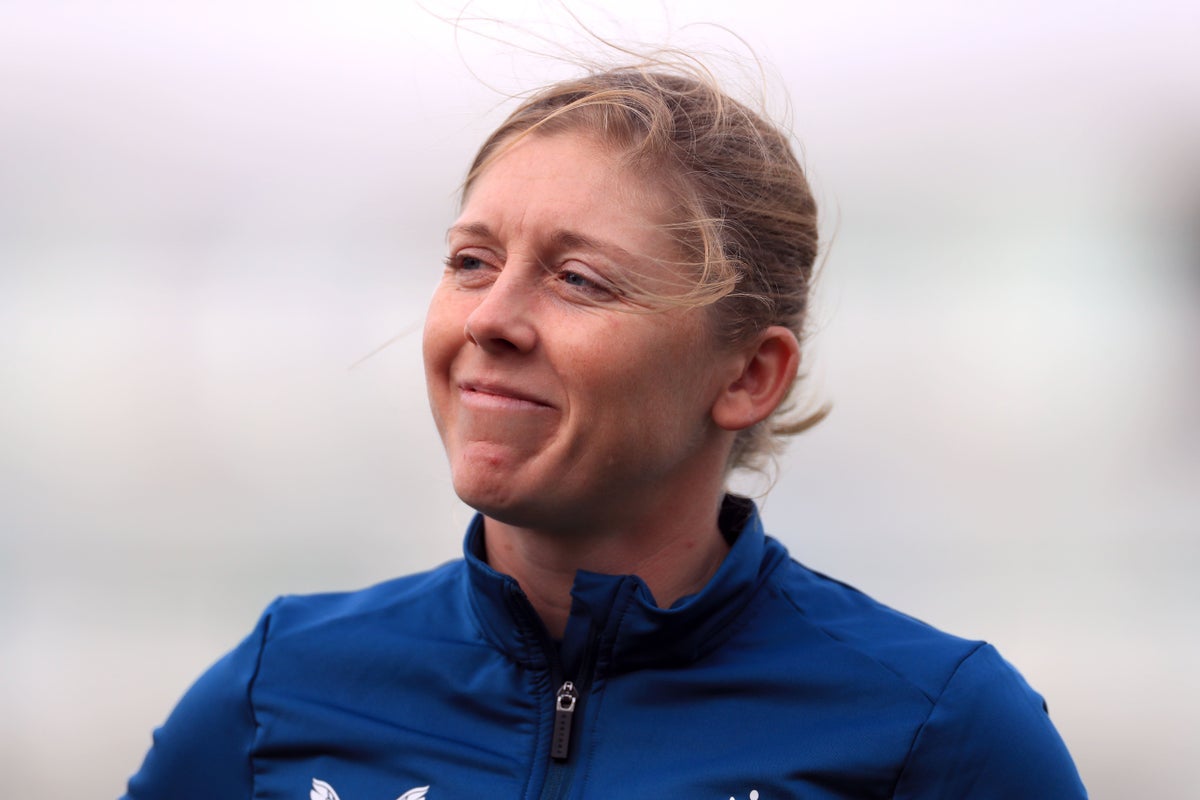 Captain Heather Knight said she was "super proud" after her England side pulled off a remarkable turnaround in the Women's Ashes to draw the series.
England trailed 6-0 after the first two games of the multi-format series – the Singles Test and the T20 Opener – but bounced back to win four of the remaining five white ball competitions with an 8-8 draw.
After winning 2-1 in the T20 games, England gave their second white ball series win over the world no.
"To win two series against the world champion in both formats is brilliant," Knight said.
"The Ashes had disappeared the other day and then the disappointment set in. But the character in the side that turned the tide here was amazing.
"We wanted to be true to the way we've played so far and it was a full stadium in front of a raucous crowd.
"We wanted to keep entertaining and playing the way we want to. With an ODI series at stake, there's no greater test of character than against a team we haven't beaten in 10 years.
"It's a disappointment that we didn't get the ashes but it's a draw and if you'd told me that at 6-0 down I would have bitten your hand off."
Nat Sciver-Brunt's second Century in three days – 129 after an unbeaten 111 at Southampton on Sunday – laid the foundation for England's run-of-the-mill success.
England hit a challenging 285 for nine in their 50 overs; Australia's goal was reduced from 44 overs to 269 after a 54-minute rain delay.
Kate Cross picked up three wickets and Lauren Bell and Charlie Dean two each, while Australia slipped to 199 total in 35.3 overs.
"Nat is amazing," Knight said. "She has shot four hundred in five games against the best team in the world.
"We talked about staying positive and believing we're good enough to beat this team.
"Even though we lost those two games, there was actually a growing belief that we were as good as this Aussie team and could compete with them.
"We had to do a few little things better because we felt we were so close in the Edgbaston (T20) loss.
"It was a great pleasure to play like we did this summer. The most exciting thing is that we didn't play our best cricket, that was probably our best performance.
"I think this team has a big ceiling to keep improving. I don't think there is a rift between the two sides right now. We've won two white ball streaks, I'm not sure how big the gap is."
Australia's captain Alyssa Healy said tourists could be satisfied the ash was "still within our reach".
Healy said: "We didn't make it across the finish line in the white ball games, but I'm proud of the way the series has turned out.
"It's been an amazing spectacle for cricket in general and it's really cool to be a part of.
"It's no secret that we haven't done our best throughout the series.
"England played really well and that doesn't take away from what they achieved, we don't. Now let's sit back and see what didn't go quite well for us.
"In the long run, it could be good for us to have those reflections and know that we can do better."