Heavy rains in southwest Japan cause flooding, mudslides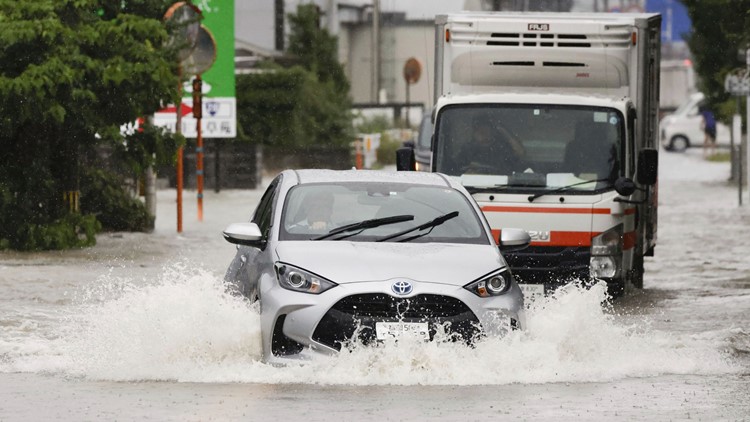 Floods and landslides have closed roads, canceled and delayed trains, and cut off water supplies in some areas.
TOKYO, Japan — Torrential rain fell in southwestern Japan, triggering floods and landslides and leaving at least six people missing on Monday.
Rain that has fallen in the Kyushu and Chugoku regions since the weekend has caused flooding along several rivers as well as landslides, closed roads, disrupted trains and cut off water supplies in some areas.
The Japan Meteorological Agency has issued an emergency heavy rain warning for Fukuoka and Oita prefectures on the main southern island of Kyushu, urging residents in riverside and hillside areas to exercise extreme caution. More than 1.7 million residents in vulnerable areas have been urged to seek shelter.
The Fire and Disaster Management Authority said at least six people were missing.
In the town of Soeda, Fukuoka Prefecture, two people were buried under a landslide. The agency said one person was rescued alive, but the other was found with no vital signs. Further information about their condition was not immediately available.
In the city of Karatsu in Saga prefecture, rescuers were searching for three people whose homes were damaged by landslides, the agency said.
Three others were missing elsewhere in the area.
Footage on public broadcaster NHK showed muddy water from the Yamakuni River rising over a bridge in the town of Yabakei, Oita Prefecture.