News
Hempfield School District concludes drag show investigation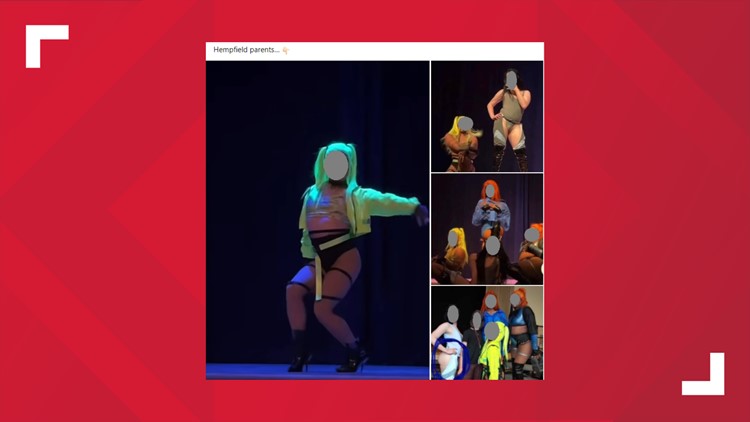 The results show the drag show was fully sanctioned but lacked proper oversight, the district said.
LANCASTER COUNTY, Pa. – After a month-long investigation, the Hempfield School District released its findings on the controversial drag show that took place on April 25.
The district ruled that the Gay Sexuality Alliance Club at Hempfield High School received full approval to host the event. The drag show was even promoted to high school.
However, the district found the drag show lacked proper oversight and supervision. The event drew a quick backlash from parents as images and videos from the drag show went viral.
"This has nothing to do with LGBT people. It has nothing to do with the GSA club at the school," said Meridith Hilt, mother of a first and eighth grader in the district. "This has to do with adults performing in a sexualized way for children in high school."
"The LGBTQ community is a protected class, but that doesn't mean it's immune from criticism," an East Hempfield Township resident said at a recent school board meeting.
The investigation also found a lack of professional judgment that allowed the drag queens to proceed with the event as they were dressed inappropriately for a school setting.
The incident resulted in three employees being furloughed.
Wendy Hutchinson said that if the GSA Club has been given permission to host the event, they should be allowed to go ahead as long as the event is supervised and parents are kept informed of what is going on.
"Kids are starting to figure out who they are, how they identify, and they should be able to express themselves freely," Hutchinson said. "If it's in a club or something, under supervision."
The school district says it will review its current after-school supervision policy. But the district says it can't share the details of disciplinary actions because of school staff's right to privacy.
The results of the survey can be found on the Hempfield School District website.
Download the FOX43 app here.
https://www.fox43.com/article/news/local/drag-show-investigation-hempfield-school-district-lancaster-county/521-d9dc201f-d2ea-42d2-82b5-216e1132f269 Hempfield School District concludes drag show investigation