Hilltop Link light rail extension to open September 16 in Tacoma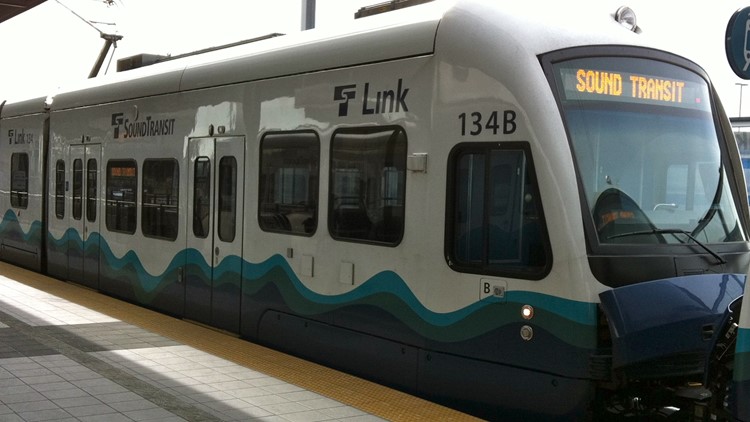 The Hilltop Link light rail extension adds 2.4 miles of track between Old Town Hall and St. Joseph.
The extension will double the length of the T Line, adding service between the Old Town Hall and the St. Joseph. This route will connect the Stadium District, Wright Park, and medical facilities with downtown Tacoma and Tacoma Dome.
When open, trains will run Monday through Friday from 5am to 10pm, Saturday from 7:20am to 10pm and Sunday from 10am to 6pm. Trains will run every 12 minutes Monday through Saturday, 6am to 8pm, and 20-minute intervals all other times.
Saint Joseph (Martin Luther King Jr. Way south of South 17th Street)
Hilltop District (South 11th Street and MLK Road)
6th Avenue (at MLK Road)
Tacoma General (MLK ​​Way at MultiCare Tacoma General Hospital)
Stadium Area (Northern 1st Street and North G Street)
South 4th (at South Stadium Way)
Old Town Hall Station (North Commercial Street South 7th Street)
As the extension expands, Sound Transit expects it to carry between 2,000 and 4,000 passengers daily by 2026.
The extension will be open more than a decade after being approved by voters. Planning began in summer 2013 with design work completed in May 2018. The project broke ground in November 2018.
The project has been hit by a number of delays and cost increases. In December, Sound Transit announced that the extension would not open in the spring of 2023, i.e. its previously scheduled opening date, due to problems with the shape of the track.
Another light rail expansion project that will connect Tacoma with Federal Way and Seattle is also facing delays. In March, the Tacoma Dome Link light rail extension was delayed for three years until 2035 so officials could thoroughly evaluate additional station options in Fife and a related station option. in the area south of Federal Way/Milton.
Sound Transit will hold an opening ceremony at the Tacoma Metropolitan Performing Arts Center at 10 a.m. on September 16. The public is invited to hear comments from local leaders and see performances from the center. Arts Center and NW Sinfonietta.