Hola Papi: 'I'm Terrified of Dating'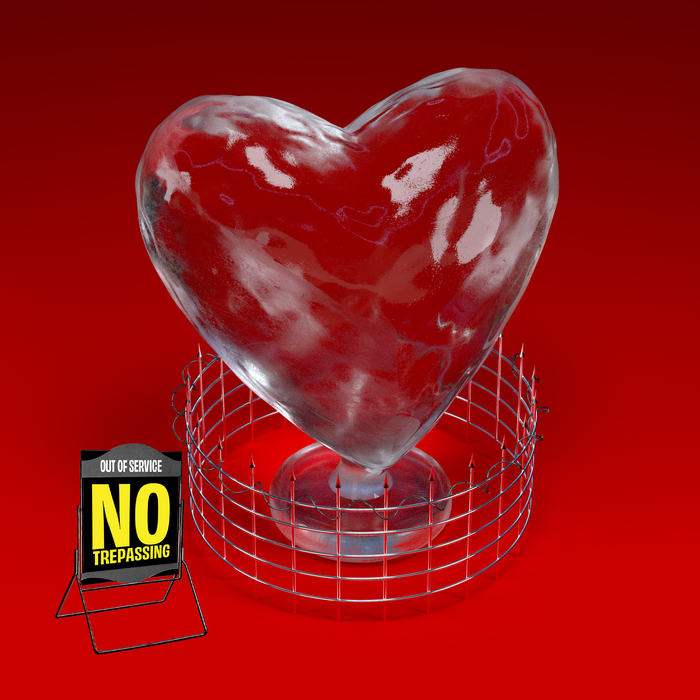 Illustrated by: Pedro Nekoi
This column was first posted in John Paul Brammer's Hola Papi newsletter, which you can subscribe to on Substack.
¡Hola, Papi!
For starters, I'll be blunt, so I understand if you don't answer. But I really hope you will solve my dating problem.
I was haunted by my boyfriend over a year at a time when my life was go down the drain. I was recently laid off, learned that I had to return home and lost my grandfather. Then my heart basically decided to close for good.
Everything picked up a little bit. I moved to Europe and got a good job. But my heart is still closed. I'm terrified of going on a second or third date with someone, and I haven't in the past eight years. On low days, I tell myself that because of a physical defect – like my teeth are not aligned. On my good days I say, "Turn them on if they don't want me."
Through it all, though, I was lonely, and I don't know what's holding me back. Is it body dysmorphia, low self-esteem, fear of being haunted again, or all of the above? Lately, I've been putting so much emphasis on being single that it gets in the way of other thoughts. The tape is always playing.
What the hell happened to my heart and head? It's not that I don't want a companion. I ache for it. But I don't seem to know the first thing about how to look it up.
Signed,
Scared single
Hey, Scared!
No worries about being upright. Love is love – as I always say specifically about straight people. Indeed, love, unfortunately, is love. It is scary and dangerous for everyone. However, I am frequently asked to pursue it. What a terrible world we live in, if you ask me.
Perhaps you are right to fear love. Are we afraid of the tide? It is not natural that we fear the push and pull of a force greater than ourselves – a force that threatens to strike us like a rogue wave, tossing our feet away from us, pulling us up just to Are we broken on the rocky shore?
I do not know. Those are for poets, and we can't take all of our cues from poets. I know many of them, and their rooms are messier than you can imagine. However, Scared, I understand why, after feeling devastated by an affair, you'll be afraid to "go back there". I was "out there." There are wolves.
On the other hand, "here" doesn't feel great either. We become lonely. We always think about loneliness. We started to think, Why am I so lonely? What happened to me? Wouldn't my life be better, wouldn't I be happier, wouldn't my insecurities disappear if I had a boyfriend? I know. I received countless letters just like yours. Dating is scary. Man It's so scrary. But so is being alone.
But do you know what I think? I think many people are not afraid of dating because they are afraid of other people. I think a lot of us are afraid of dating because we're afraid of ourselves or more specifically, dating proves the worst voice in our heads is correct – the one that says we're not enough. attractive or interesting to deserve. a relationship.
The catch-22 the devil is that we tend to believe that the only thing that will silence that voice is to prove it wrong by finding someone who wants to be with us. The remedy for being too insecure so far has been to date someone. I'm giving myself a headache.
You have placed yourself in the valley between two impossibilities, and from that chasm sprang grief, anxiety, and discontent. We have to get you out of there, which requires either side to make concessions. There may be wisdom in changing the way you think about dating.
Dating shouldn't be a desperate attempt to find someone who makes you feel better about yourself. It will only make you feel worse if a date ends poorly or leads nowhere. When I'm dating, I try to put all my doubts and insecurities aside and think, I'm here to get to know this person. That's it. That is a goal. It also goes both ways. They are also sitting down to get to know us. We're both trying to see if a second date is what we want to do.
How often, I think, we walk into a bar, restaurant or coffee shop with the expectation that we are about to do a series of pass or fail tests with high odds: based on our desires , can this person be "one," if we are about to embark on a relationship with someone. It's all a little much. I think of it like, Let's establish a connection and if it's a good one, let's explore it. If we like what we find in that discovery, let's build on it. If not, there are other adventures to be made.
That's right, dating is a real jungle workout for our worst fears of doing acrobatic moves. It will absolutely hit you in some sensitive spots. Usually, dating isn't fun. Some guys on Hinge just replied "What's up?" from last year with "I'm doing well, just a lazy Sunday here" 363 days later. But that doesn't have to be scary.
What I want you to do is think – really think – about what you want in a relationship. Forget validation and forget your fear of being single. What kind of communication do you want? What kind of future do you want to build? How does a partner complement that vision? Be honest with yourself about whether you are safe enough to say such things to others. If not, then your problem is not dating. It's about your relationship with relationships.
I'm not saying we have to love ourselves before we can love someone else. I don't always love myself, but I still love and be loved. However, what I am saying is that we should respect ourselves enough to ask for what we want in life, be brave enough to start getting it, and be gentle enough not to be hard on ourselves when it comes to life. facing the inevitable storm. way.
It's okay, I have to say I'm afraid of being single! Just like dating isn't a personal attack, Not dating. You said you wanted to go back there, so I've settled on that, but whether you're filling out a Tinder profile or not, that's dealing with what friend want to get out of life and take steps to make it happen, and dating can definitely be part of that.
Many sites suggest joining a club, fitness group, or volunteering, so here are options for posterity. I don't have room to go too deep into them, because I've spent too much time talking about tides. Sorry.
Con mucho love,
Papi
Originally published on October 12, 2022.
This column first appeared in John Paul Brammer's Hola Papi newsletter that you can subscribe to on Substack. Buy his books, Hola Papi: How To Get To The Walmart Parking Lot And Other Life Lessons, here.
https://www.thecut.com/article/hola-papi-im-terrified-of-dating.html Hola Papi: 'I'm Terrified of Dating'