Home Office 'agreed to lobby for facial recognition use to cut shop crime'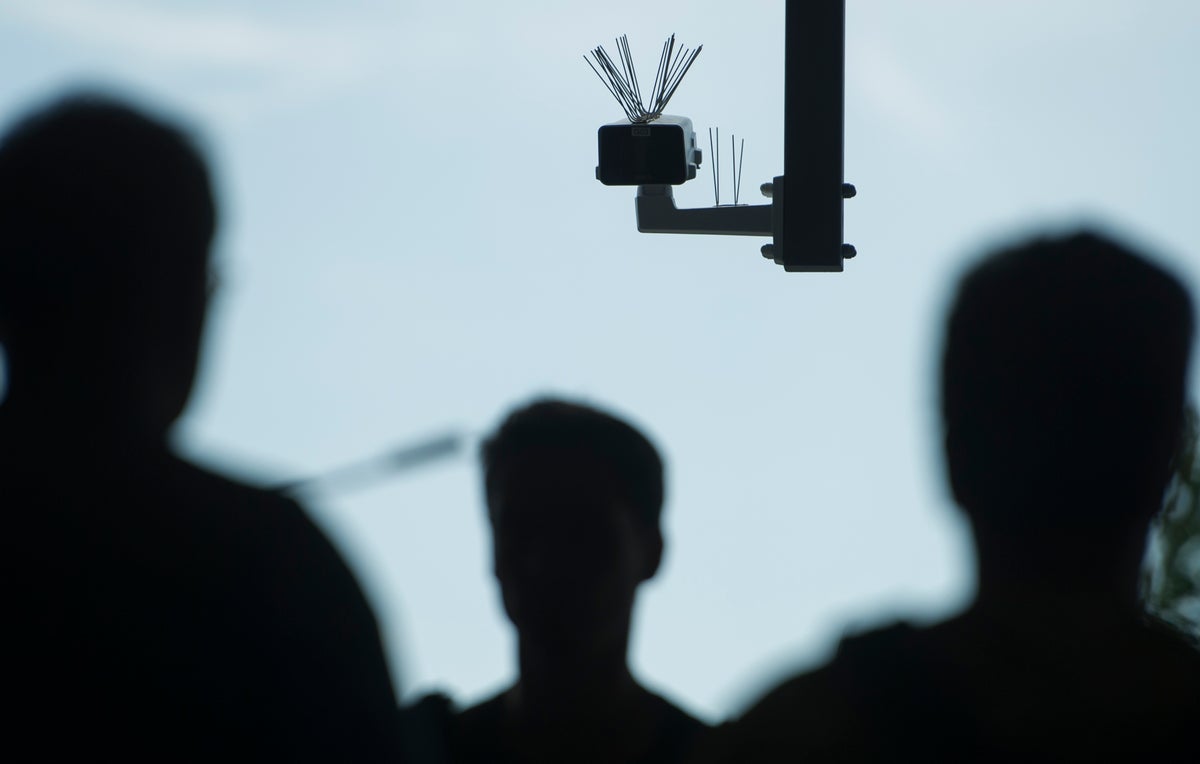 The Home Office must answer "urgent questions" over reports officials have agreed to lobby the privacy commissioner about the benefits of facial recognition to tackle crime in shops and supermarkets.
The Observer reported on a meeting in March between Police Secretary Chris Philip, Home Office officials and Facewatch, a company that bills itself as the UK's leading facial recognition retail security company.
Critics and activists have raised serious privacy concerns about this technology, which some retailers use to deter theft and other crimes.
Minutes of the meeting obtained and viewed by Big Brother Watch, a civil liberties activist, through a freedom of information request The Observershow that officials would "draft a letter to the ICO outlining the impact of retail crime" as part of an agreed plan of action.
The Information Commissioner's Office is an independent data protection and personal data regulator.
The paper reports that Mr Philp would also "consider a speech to highlight the benefits of FR." [facial recognition] to the foreground".
The junior minister also told the firm during the meeting "that the ICOs are independent and he cannot seek to change their decisions or opinions."
Mark Johnson, advocacy manager at Big Brother Watch, said the details of the meeting made for "awkward reading".
"The Home Office urgently needs to answer questions about this meeting, which appears to have prompted officials to lean on the ICO to favor a company selling highly invasive facial recognition technology."
"Live facial recognition is an authoritarian mass surveillance tool that turns the public into walking ID cards," he said.
Mr Johnson added: "When used in retail, these face scanning systems work by adding customers to secret watch lists without due process, meaning people can be blacklisted and refused entry into stores even though they are completely innocent are."
"This may sound like something out of an episode of Black Mirror, but it's happening in the UK today.
"Government ministers should work to protect human rights and not approach private companies whose products pose serious threats to civil liberties in the UK."
Mr Johnson said the UK should follow the lead of Brussels, where the EU has taken steps to ban facial recognition technology in public spaces.
The Home Office said facial recognition technologies could be beneficial.
A spokeswoman said: "Businesses are at the heart of our communities and it is important that businesses are free to trade without fear of crime or civil unrest."
"That is why we continue to work closely with retail companies, security officials, trade associations and the police to ensure we are as robust as possible in responding to retail crime.
"New technologies like facial recognition can help businesses protect their customers, employees and inventory by actively fighting shoplifting and crime."