Hong Kong closes schools as torrential rain floods streets, subway station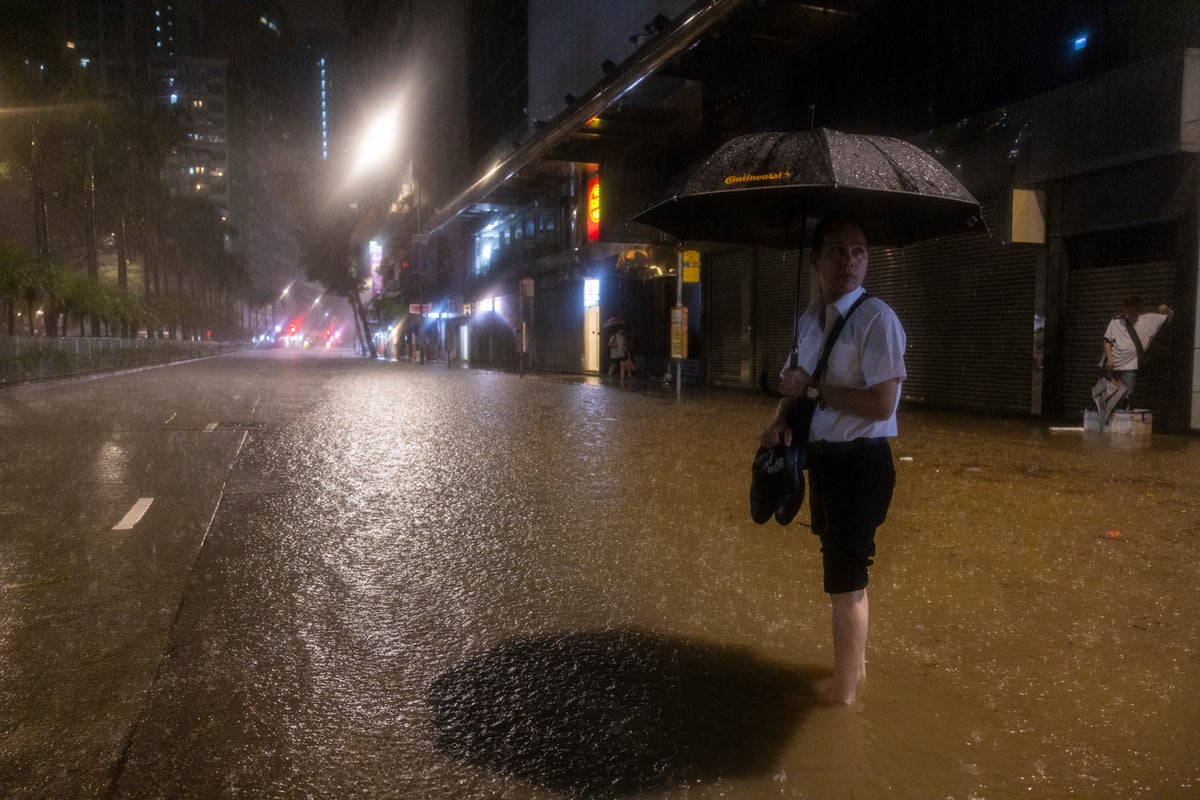 Hong Kong closed schools and halted stock market trading on Friday as torrential rain hit the city overnight, flooding streets in parts of the city and a subway station.
Heavy rains poured over the city from Thursday night and the government warned that the weather would continue until midday on Friday.
The Hong Kong Observatory said it recorded 158.1 mm (6.2 inches) of rain in the hour between 11 p.m. Thursday and midnight, the highest rainfall since records began in 1884.
The highest "black" rain warning, the first in nearly two years, was issued on Thursday evening and remained in place on Friday morning, with residents urged to seek safe shelter if they were outdoors.
Videos shared on social media showed a flooded subway station and water rushing down the station's stairs and escalators.
Other videos showed cars trapped in muddy water on flooded roads, including in the city's harbor tunnel that connects Hong Kong Island to Kowloon. Another video showed a flooded shopping center in the eastern district of Chai Wan.
Most of the city's bus services were suspended, as were parts of the city's subway network affected by the rain.
Authorities announced that classes were suspended for the day and asked non-essential employees not to go to their workplaces.
A government statement in the early hours of Friday said Hong Kong leader John Lee was "very concerned" about severe flooding in most parts of the territory and had ordered all ministries to "respond with all their might."
The Hong Kong Stock Exchange was not open for morning trading on Friday and will remain closed in the afternoon if the city's "black" rain warning remains in place at 12 p.m
The city's observatory attributed Friday's rain to a "low pressure trough" linked to the remnants of Typhoon Haikui, which swept across Taiwan and southern China's Fujian province earlier this week.
The torrential downpour came days after the city was closed due to another typhoon, Typhoon Saola.