Hottest day of the year expected to hit during bank holiday weekend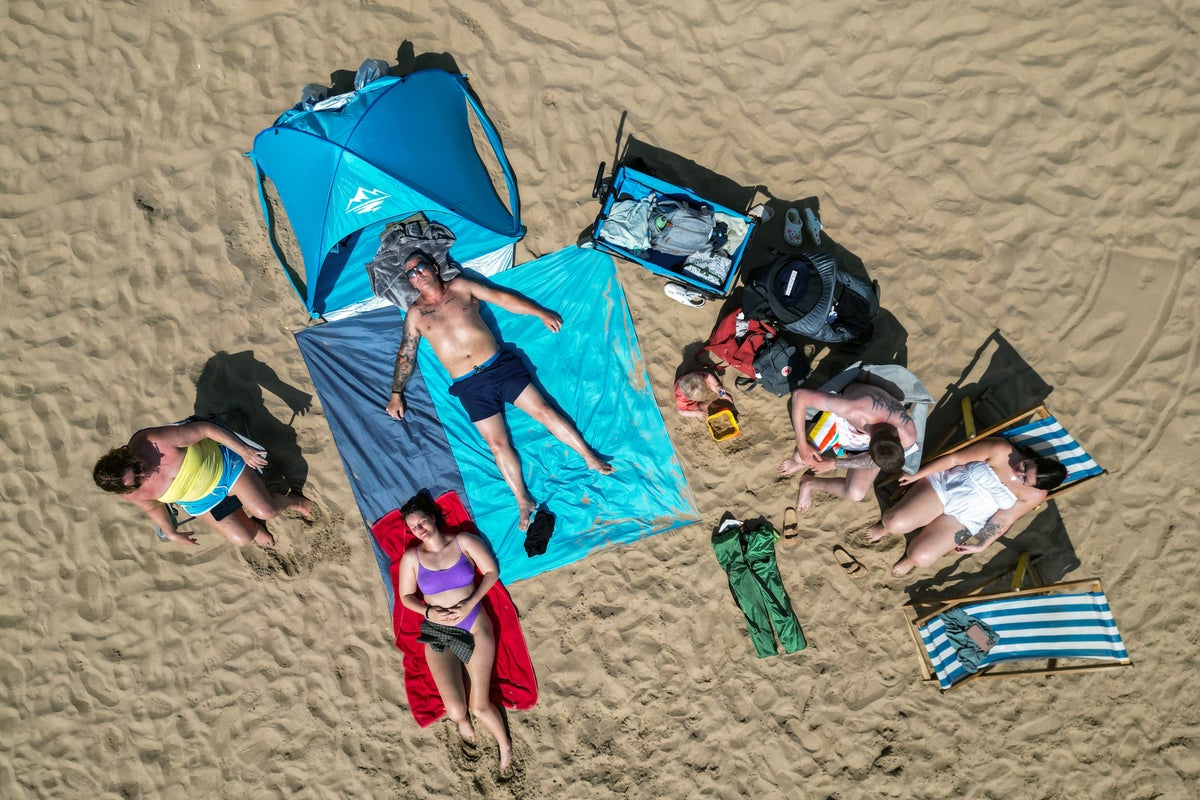 Warm weather is not expected to abate over the weekend, with highs of 24C possible in south-east Wales and around the Bristol Channel on Saturday and Sunday.
Other areas of the UK can look forward to temperatures in the high teens and early 20s.
Met Office forecaster Simon Partridge said the bank holiday weekend's high temperatures were a rarity in relation to the expected drought.
"We're slowly getting there. A touch of summer," said Mr Partridge. "I guess it's pretty seldom that dry and sunny on a bank holiday weekend, so we're not doing too badly."
Rain is unlikely to trouble the UK for the next few days. The Met Office's deputy chief forecaster Steven Keates said there were signs the dry, bright weather was likely to persist for most people – and there would be little rain over the next week.
The highest temperature in the UK was in Bainbridge on Friday, where it reached 22.6C.
However, meteorologists assume that the hottest day is yet to come and temperatures are expected to reach up to 24 °C.
The highest temperature of 2023 was recorded in Cardiff on Monday at a balmy 23.4°C.
Paul Gundersen, chief forecaster at the Met Office, said: "The jet stream in the north of the UK keeps erratic weather systems in check and ensures high pressure prevails, bringing fair weather to most of the UK."
"The current position of the high pressure means we will see westerly airflow over Britain, a cooler direction than if air were brought up from the south, and areas like Spain or Africa."
"As such, a heatwave is unlikely to materialise, but temperatures will still be warm, reaching the low 20s for many, particularly in the south west and south of Wales."
Meanwhile, travel experts are warning of a stressful time on the roads.
RAC spokesman Rod Dennis said: "We expect families to make the most of the mostly fine weather over the coming days, meaning we are predicting the busiest late May bank holiday since the pandemic."
"Day trips will also play a big role in many parts of the UK over the next week and semester as popular coastal and inland routes become increasingly busy.
"Leaving early in the morning or postponing trips into the evening is the best way to avoid the inevitable delays.
"Nobody wants a breakdown to affect them and time with family and friends, and yet many of the jobs our patrols go on are entirely avoidable if drivers do a few checks before hitting the road.
"It's a must to make sure the oil and coolant levels are where they should be, as is checking the tires for damage and the correct air pressure."