Hours after the end of Title 42, migrants search for legal ways to stay
Still, the full impact of the policy change after the changes remained to be seen, Irene Valenzuela, the executive director of El Paso County's Community Services Department, told NBC News Thursday.
"I think Friday morning will be the real test," she said.
Valenzuela said what worries officials the most is "the unknown, of which you don't know the exact number, that's still waiting for him."
Title 8 allows more people to apply for asylum, which could slow down processing at border facilities, but also includes a procedure to quickly return people across the border, known as "expedited deportation".
Title 8 also provides penalties, including a possible five-year prison sentence and criminal prosecution for those who repeatedly attempt to enter the United States illegally. Title 42 had suspended those penalties, leading to an increase in the number of people who repeatedly crossed the border after being deported.
At the same time, the US on Wednesday enacted new asylum restrictions, meaning that migrants, with some exceptions, are not eligible for asylum unless they use existing legal procedures, present themselves at a port of entry via the online app CBP One, or apply for an application in a third country through which they traveled, their application for asylum was rejected.
El Paso County has braced for a possible surge in thousands of migrants arriving in the city after Title 42 is repealed, Valenzuela said.
"The systems are in place to prepare us for the influx of migrants into our community," she said. "Any system can collapse if extreme volume comes in that we didn't anticipate."
"We are as well prepared as possible. And we'll see how all these new rules and guidelines will affect that," she said.
As of Friday, the county's Migrant Support Services Center will be able to handle 800 people per day, up from 650 currently, Valenzuela said. Migrants arrive at the center after being processed by immigration authorities with the aim of making travel arrangements for onward travel. The service center has looked after around 34,000 people since October.
Once processed, migrants can exit El Paso and make their way to their next destination after first purchasing their own bus and plane tickets. Many wish to leave El Paso and join loved ones in other states or travel to the city where their trials are being held.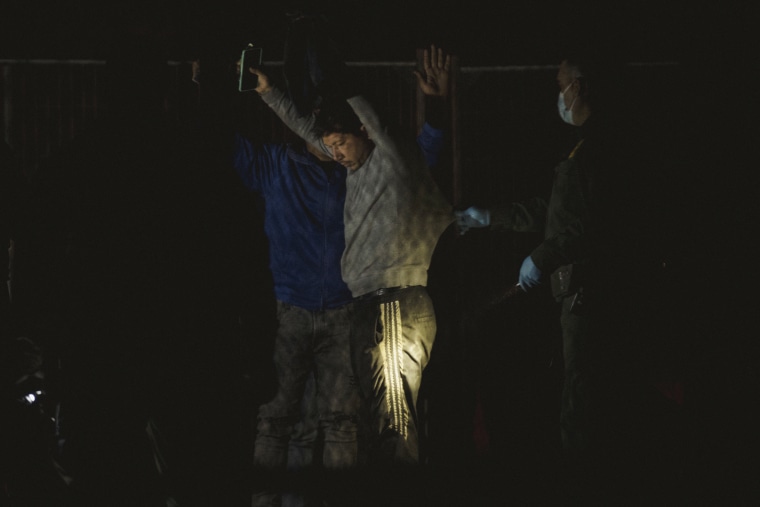 Valenzuela said the hope is to increase capacity to up to 800 people per day, or potentially more if needed could help ease the pressure on NGOs hosting migrants. In recent weeks, up to 3,300 migrants in the area have been staying outside a local church and homeless shelter because temporary shelters have been stretched to capacity.
In the hours before Title 42 was lifted, migrants in Juarez, Mexico, waited sometimes for days at the border wall for a chance to enter the United States
"Tonight is the decision for many of our Venezuelan brothers and many of our companions from other countries who are fighting here," said Jesús Miguel Roera Mendoza, 26. Roera Mendoza has been waiting for clearance along the border wall for about ten days. On Thursday, he made a more than two-hour round trip to get food and cleaning towels.
"We carry our hearts in our hands," he said, partly emotionally, saying deportation back to Venezuela would be "fatal."
He added, "We want to do things right … we want to enter legally."
Damià Bonmatí, Noticias Telemundo Investiga contributed.