How Do You Know If You're With the Right Person?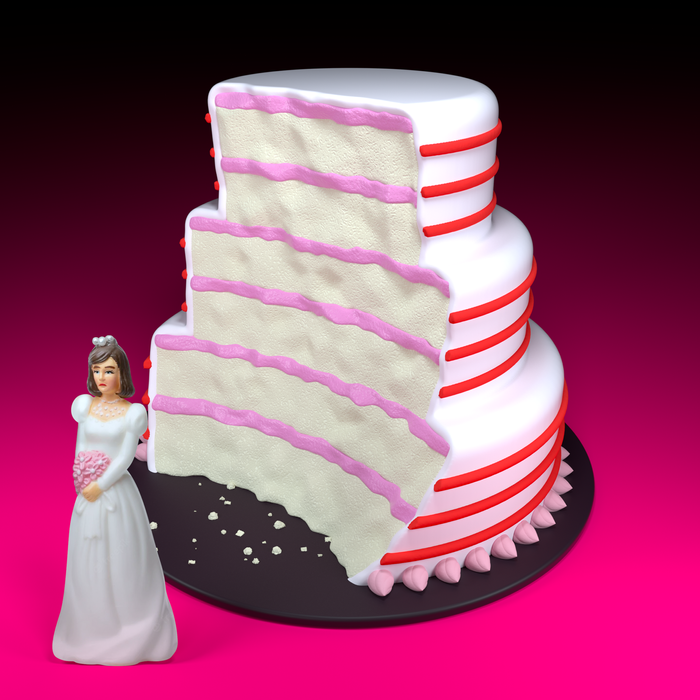 Illustrated by: Pedro Nekoi
¡Hola, Papi!
I recently ended my first relationship and I am facing a lot of regrets. I have never dated anyone, and only Just discovered I am a lesbian. When I started dating, I set out to explore a lot, because I didn't have the experience in college, high school, or even early 20s like many of my peers did. I almost immediately ended a relationship with a woman. We dated for several years, starting just a few months before the pandemic.
My partner is always in it more. She's dated before and has been hanging out since college and knows what she wants. I was able to cope with a serious situation, but I had a pretty bad fall and then the pandemic hit, so it was only natural to get more serious.
But I was missing something. Maybe it's because I watched too many romantic comedies, but I always thought that I would only know when everything was right, that I would be confident that I was in love and that this was the person I would spend my future with. I don't feel that for her.
This spring, it seems that each of us is busy doing our own thing, and we are growing apart. I ended things successfully with the understanding that we will remain friends. It seems to be working and it's like I (maybe unfairly) get to take my cake and eat it. I told a friend that I hope we can be together when we get older and wiser (which makes me think I actually saw a future for us but didn't realize until it was too late).
Keeping friends is probably the wrong decision. It lasted a week, and went poorly. It didn't last and we didn't communicate for months, as initiated, understandably, by my ex.
I feel like I've lost the most loved, most important person in my life, and I don't know if it's love and I messed up, or it's dependence.
Papi, how do you know something is true? How do you know you're with someone you have a future with? How do you know you're in love if you've never been in it or even been in a relationship before? How do you know if you're unhappy because you're unhappy, or if you're unhappy in your relationship?
Signed,
Poor brain
Hey, BB!
There are many things to address in your letter. I have my job cut out for me! I guess I'll start with the part that called me first: the concept of a future we have to look for, a picture in our minds of what the "good ending" looks like, and trying to set everything up in the presentation so we get there in the end.
Of course, there is some wisdom in that. We want to put ourselves on the path to better things – warmth, calm, happiness. But I also find that putting "someday" at the heart of all of our work can cost us today. The future becomes perfect and ideal because it doesn't exist yet. We can color it however we want. We pretend that there is a future free of worries and filled with the best even when we should know from personal experience that the future doesn't really work out that way.
The future is not just five years away. The future is also tomorrow, next week, and next month. We're in some version of the future, our feet firmly planted one future, at this very moment. It sounds like what you're describing is the fear you mess up with when you lose "one," the key, who intends to bring it all back to you.
"The one" makes a lot of sense if you are thinking of your whole life as a project leading to an ideal future, right? "Person" is the person you are suppose so that in the end, who, like you, struggled and grasped in the dark to find their soul mate, and when you finally come together, all you have to do is hold on to the days his remaining.
Supposedly, for those who giggle, it's true, that there is such a thing as a person who, if not destined by fate to be your forever, is – I don't know – who will optimize the happiness and joy of the partnership. She's out there and may or may not be your recent ex. Okay, sure. Where do we go from there? This illusion closes more doors than it opens. It does not serve you.
I think it's more than likely that people come into our lives for a period of time, and there are ways they are "right" and ways they don't, ways they fit in and ways they don't, and are happy. happiness and anxiety, connection and discomfort. We come up with our equations, measuring if the best days are worth more than the worst, if it's more satisfying or stressful. But, in the end, there's no science about happiness – or love, for that matter. There is no mathematically correct answer, most correct answer, the answer closest to the last decimal of "best result". Only life.
So I can't tell you if you made the right decision to end this relationship. It could be that your gut is telling you to sever it, that while this person is great and the relationship is lovely in many ways, it's not working the way it should. It could also be that you had some issues to deal with and those problems led to the end of the relationship. For example, you correctly determined that it was a bad idea to try to keep her close in your emotional orbit after breaking up with her.
Regardless, BB, life goes on. You learn from your past experiences. You get a better understanding of what you want and don't want, and you find ways to communicate that more. You move forward. The future may or may not be related to this person. Either way, it doesn't help if you wonder if you're ruining a hypothetical perfect future. It does not exist. You do.
The scary part is that you may never know with 100% certainty that you're with the right person. However, over time, you get to know yourself better, your needs and desires, and your shortcomings. Hopefully, we mature and we navigate those things with more energy and grace. We find new opportunities to share ourselves with others. We do our best.
It's your first breakup, BB. Mistakes or not, no matter what the future holds, you will move forward with the lessons you learned from the relationship. Now you have the opportunity to grow, build and learn from it, to continue to have a better idea of ​​who you are and what you want. We don't always find the perfect answer. But, with patience, we can get close enough.
Con mucho love,
Papi
Originally published September 28, 2022.
This column first appeared in John Paul Brammer's Hola Papi newsletter that you can subscribe to on Substack. Buy Brammer's books, Hola Papi: How To Get To The Walmart Parking Lot And Other Life Lessons, here.
https://www.thecut.com/article/hola-papi-is-she-the-one.html How Do You Know If You're With the Right Person?