How much does the royal family cost? A breakdown of the key figures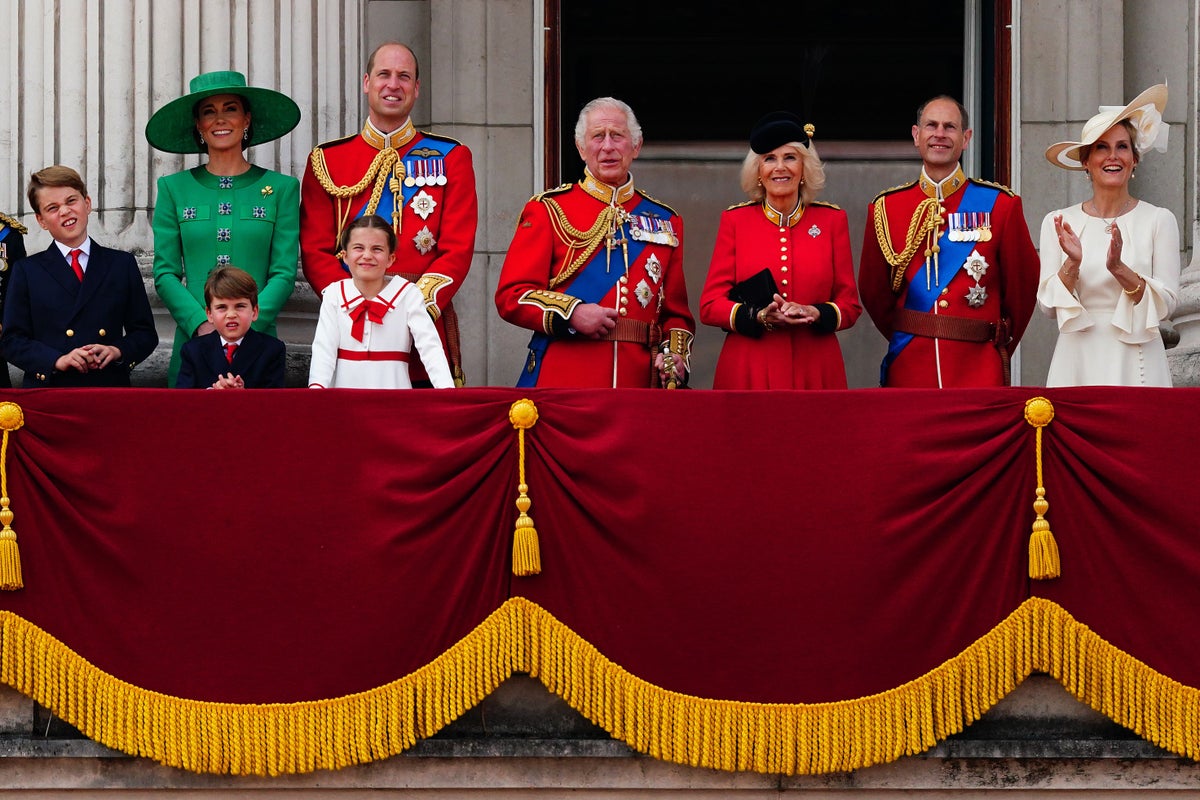 Here are some of the key numbers from the royal tally for 2022-2023.
– £86.3million – The total taxpayer-funded Sovereign Grant is made up of £51.8m for 'core funding' and an additional £34.5m for Buckingham Palace reservations.
– £107.5million – Official monarchy net spending, up £5.1m or 5% from £102.4m in 2021/2022.
– £1.6million – Amount spent from the Sovereign Grant towards the funeral of the late Queen.
– £700,000 – Amount spent from the Platinum Jubilee Sovereign Grant (including £300,000 from 2022-23)
– 517 – Full-time equivalent employees paid from the Sovereign Grant, including temporary contracts, increased from 491.
– £27.1million – Staff wage costs increased by £3.4m or 14% compared to £23.7m a year earlier.
– £2.4million – The cost of housekeeping and entertaining the royal household rose by £1.1m (from £1.3m).
– £3.9million – Expenditure on official royal travel, down by £0.6million, or around 13%, from £4.5million last year.
– £1.02million – Cost of 179 helicopter rides by members of the royal family.
– £186,571 – Cost of charter flights for the royal couple to Rwanda for the Commonwealth Heads of Government meeting.
– £146,219 – Charter flights for the first official state visit of the King and Queen to Germany in March 2023.
– £25,687 – Cost of a home-to-home charter flight for the King as he flew from Aberdeen to Northolt in October 2022.
– £1.29 – Cost per person in the UK to fund the whole government subsidy
– 77p – Cost per person for the "core" part of the Sovereign Grant for official duties, excluding funds for the long-term work at Buckingham Palace.
– 183.207 – Correspondence items received by Buckingham Palace in 2022-2023, including 67,693 before the Queen's death and 115,244 after, making it the busiest year on record for incoming mail.
– 9.7% – Percentage of staff from a minority ethnic background working for Buckingham Palace, compared to 9.7% in 2021-22 and 8.5% in 2020-21. The goal was 10% and now it is 14%.
– 16.3% – Percentage of ethnic minority staff working for Kensington Palace. (13.6% last year)
– More than 2,700 – Official engagements by members of the royal family in the UK and abroad, compared to 2,300 last year.
– £5.9million – The Prince of Wales's private income from the land holdings of the Duchy of Cornwall – spent about six months in 2022-23 as the new heir to the throne.
– £6.9million – Amount of money retained from the property for ongoing operations rather than going to William as a salary.
– £12.8million – Salary received by the King as Prince of Wales from the Duchy.
– £24 million – The Duchy of Cornwall's total annual profit for 2022-23, which would normally have equaled Williams' full salary.