How Seattle became host of 2023 MLB All-Star Game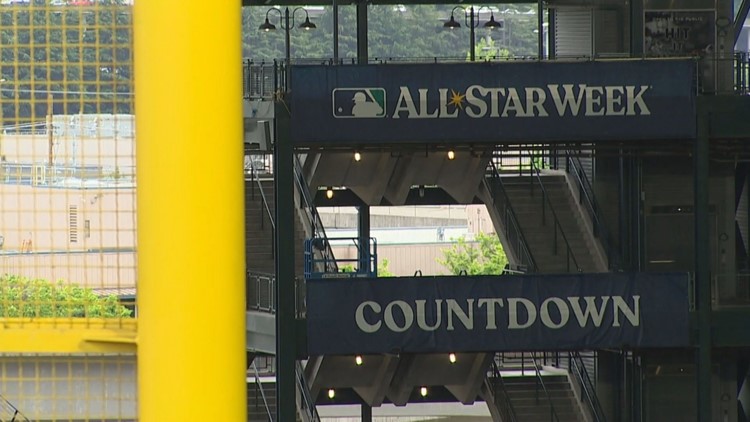 SEATTLE – The 2023 MLB All-Star Game will return to Seattle for the third time in the city's history. The first time the city hosted the game was in 1979 and the second time in 2001.
It was a competitive process to secure an All-Star Game that took a lot of time, planning, and money.
The Seattle Athletic Commission and the Seattle Mariners submitted bids in 2020 to host an All-Star game in Seattle. In September 2021, it was announced that Seattle would host All-Star Week 2023. Beth Knox, President and CEO of the Seattle Athletic Commission, said it was a comprehensive selection process with Major League Baseball officials.
"They all come and do a site visit to determine: Do we have enough hotels? Do we have enough entertainment and attractions to entertain guests while they're here? And then, Of course, can we successfully host just one big All-Star Game tournament, but all the activity around it?" said Knox.
Knox said this week it will cost $6 million due to payments for location, city services and staffing. The commission has raised private funds to cover the costs.
"Once you are awarded a prize for any event, the responsibility for paying for that event rests with the local organizers. So that's a big responsibility," Knox said.
However, Knox sees this as an investment as hundreds of thousands of people are expected to visit during All-Star Week.
An analysis by Visit Seattle is expecting a $50 million economic impact for the city, though Knox said after final calculations she expects it to be much more.
"It takes your city to the national level and has an incredible economic impact on your city," said Knox.
In 2022, Los Angeles hosts The All-Star game that Knox attended. One advantage of Seattle over LA, she says, is that it's more central and walkable.
"LA is very spread out, it's a huge area," Knox said. "Seattle is super compact. Our urban environment allows people to stay in downtown hotels, walk to the stadium or ride a scooter, as they please, by public transport."
While the focus is on the All-Star game right now, Knox said the event opens the door for Seattle to host even more major sporting events in the future.
"Seattle didn't have a history of hosting many major sporting events before, and that's about to change," Knox said.