How to check if you have skin cancer: Symptoms and signs to look out for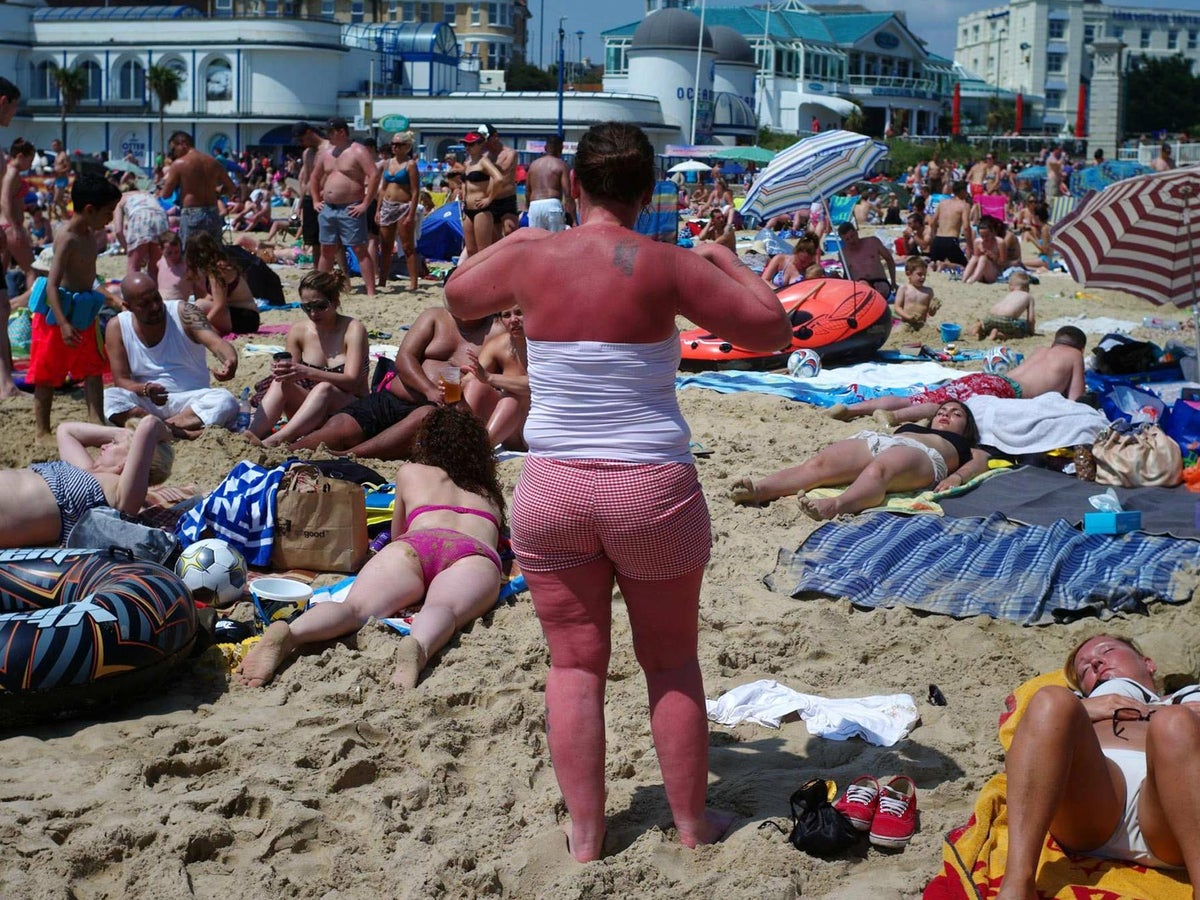 It is the most common type of cancer in the UK, killing around 2,100 people each year. Still, a "shocking" number of people are unaware of the dangers of skin cancer, its connection to sunburn, and recognizing the signs of this deadly disease.
According to a new study by the British Association of Dermatologists (BAD), an overwhelming 77 percent of people would not recognize the signs of melanoma – a malignant skin cancer tumor – despite the majority of Britons worrying about skin cancer.
Cancer Research UK has warned that the number of skin cancer cases will increase by half by 2040 as the number of diagnoses soared due to the boom in 'cheap package holidays' in the 1960s.
The number of skin cancer diagnoses hit a record 17,545 per year between 2017 and 2019, and the charity projects that number will rise to 26,531 each year through 2040.
There are two types of skin cancer; Melanoma, the deadliest form with around 13,000 new cases diagnosed in the UK each year and non-melanoma with more than 100,000 new cases diagnosed each year.
The risk of melanoma doubles if a person has had five or more sunburns at any age, the Skin Care Foundation says, but adds that experiencing just one blistering sunburn in childhood or adolescence increases a person's likelihood later in life developing melanoma more than doubled.
Non-melanoma comes in two most common forms: basal cell carcinoma, which accounts for about 75 percent of all skin cancers, and squamous cell carcinoma, which accounts for about 20 percent. It is mainly caused by excessive exposure to UV light.
But despite the serious cancer risk that sunburn poses, nearly three-quarters of people surveyed by BAD admitted they had sunburned in the past year alone, while 40 percent of people never checked for signs of cancer.
How to check possible signs of melanoma and non-melanoma skin cancer:
melanoma:
The NHS states that the first sign of melanoma is often a new birthmark or a change in the appearance of an existing birthmark.
Moles are usually round or oval, with a smooth edge and no more than 6 mm in diameter. Any change in size, shape, or color, any bleeding, crusting, or itching, or how painful a mole is should be shown to a doctor.
The NHS has an ABCDE checklist to help people tell the difference between a normal mole and melanoma:
Asymmetric – Melanomas have two very different halves and an irregular shape.
Edge – Melanomas have a nicked or ragged edge.
Colors – Melanomas are a mixture of two or more colors.
Diameter – Melanomas are more than 6 mm (1/4 inch) in diameter.
Enlargement or elevation – a birthmark that changes size over time is more likely to be a melanoma.
Non-melanoma:
Non-melanoma usually appears as a lump or discolored patch of skin that does not heal. If a person develops one of these spots that does not heal after four weeks, they should see their GP.
Signs of basal cell carcinoma can look like a small red or pink lump, but it can also appear as a pearly white or waxy looking lump or a red or scaly patch of skin.
The lump, whether pink or white, grows slowly and may crust, bleed, or develop into a painless ulcer.
Signs of squamous cell carcinoma are the appearance of a firm pink nodule. This lump can have a flat, scaly, or crusted surface, often bleeds easily and is tender to the touch, and can also become a painless ulcer.