How to stretch your lower back
Knowing how to stretch your lower back can make a big difference in preventing lower back pain, an extremely common condition that can be caused by exercise, poor posture, spinal problems, or injury. .
Certain pieces of exercise equipment can be helpful for stretching and strengthening your back, such as foam rollers or a set of best resistance bands. And one of the benefits of yoga is that it also stretches your back.
Here's what to do if you're experiencing stiffness and need some relief.
What causes low back pain?
Before learning about how to stretch lower back muscles, let's discuss the common causes of lower back pain. Depending on the cause of your pain, you may want to take a different approach to full stretching.
We spoke with Alexandra Merisoiu, founder of the Move Wild and Legacy Karate Academy. She holds a Level 4 certificate in physical activity and lifestyle strategies for low back pain management. "Lower back pain is often caused by poor posture, tight muscles, and a general lack of mobility and flexibility," she says. "This is called non-specific low back pain because it's not caused by events like an accident, a slipped disc, or any other obvious reason."
This type of pain is important to deal with, as it can eventually lead to injury in other muscle groups from the extra stress. "Furthermore, discomfort can affect your mood, focus, productivity, and general health," she says.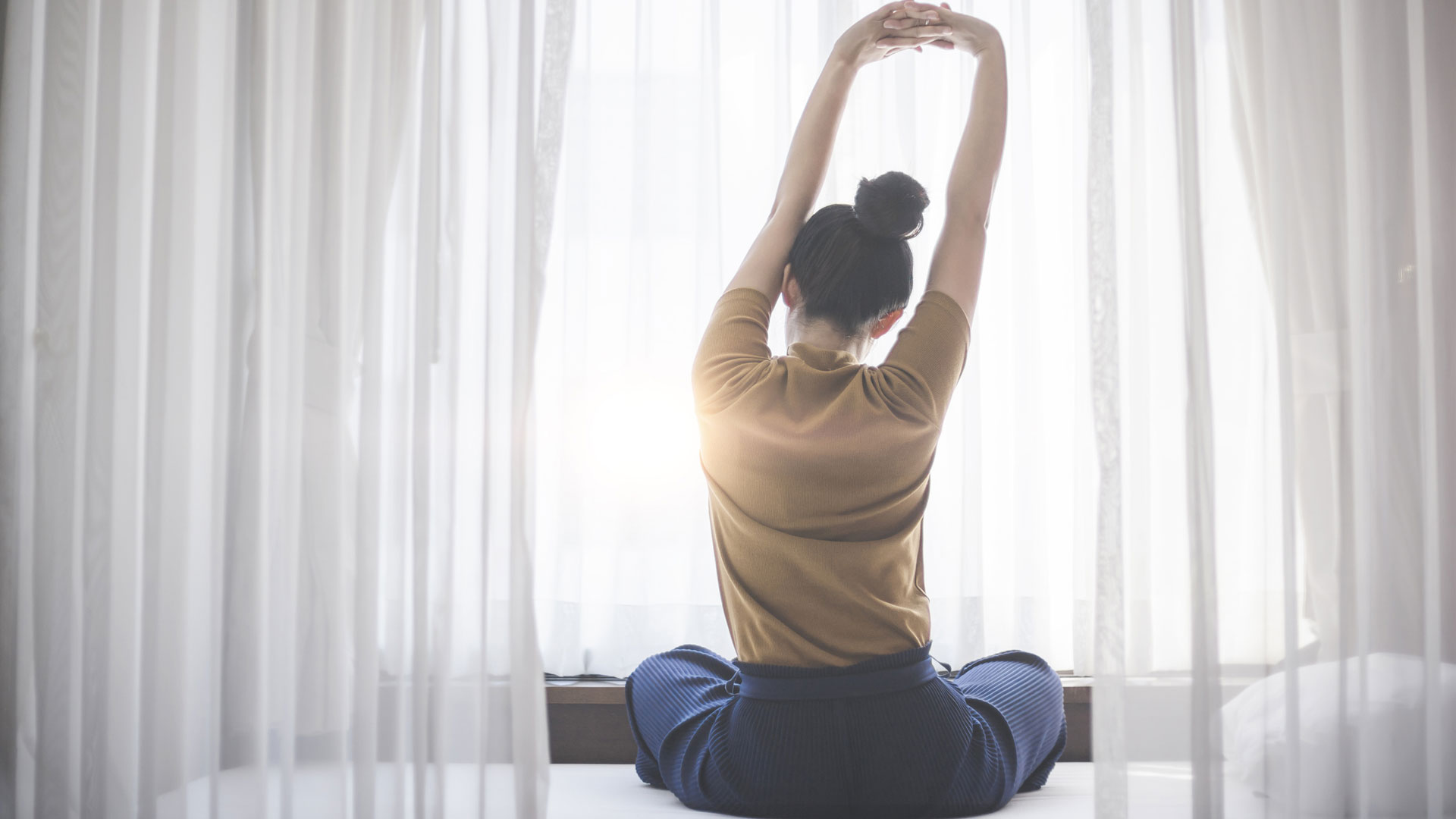 Merisoiu recommends doing regular stretches to reduce stress in the lower back, while helping to improve posture and increase mobility and flexibility to prevent this type of low back pain in the future.
Treat your lower back pain with stretching
If you have lower back pain from stress caused by inactivity or poor posture, here are some stretches that Merisoiu recommends trying.
Child's pose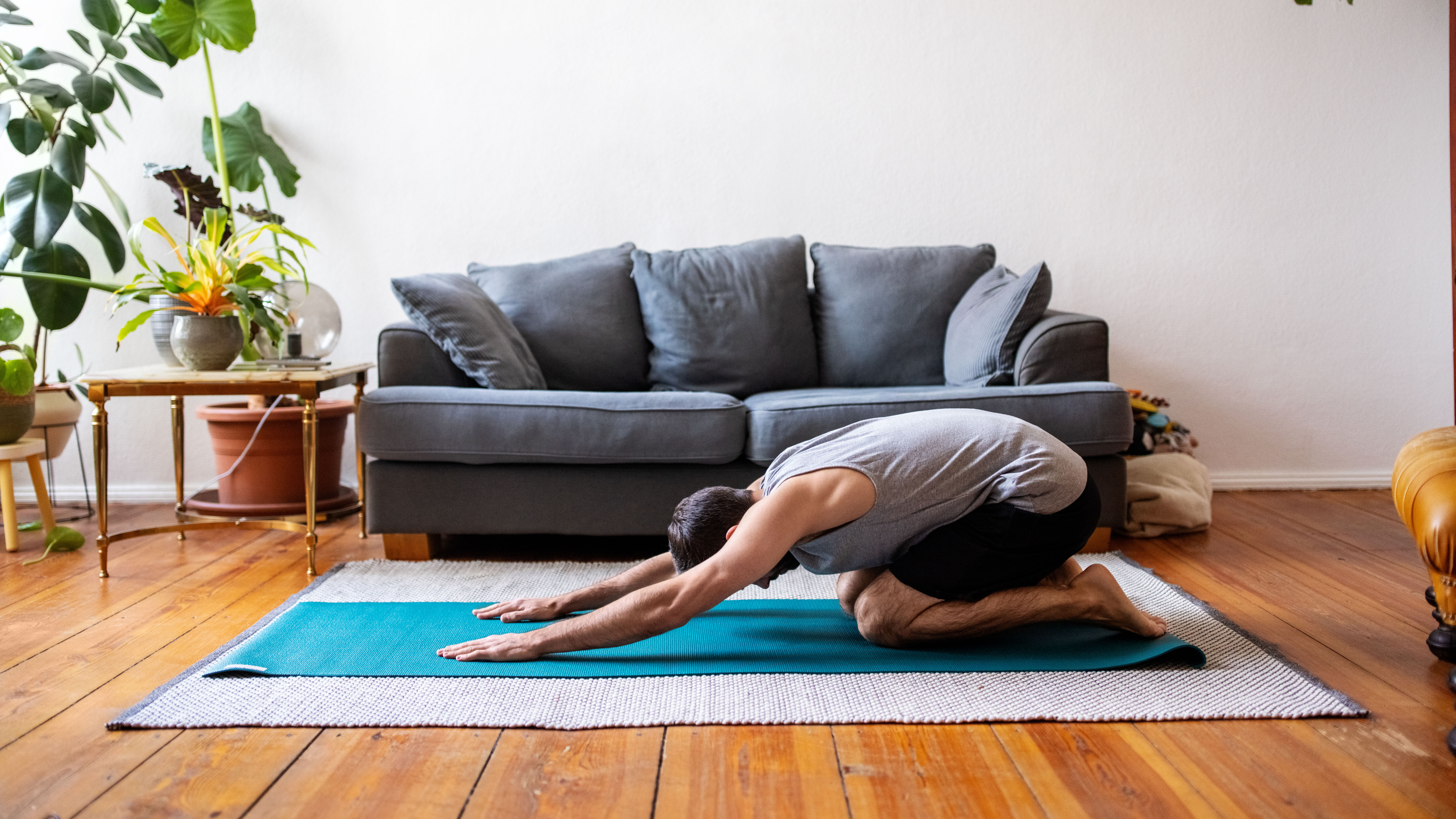 Sit on your knees, your butt on your heels. Bend forward from the hips, placing your hands on the floor in front of you and reaching as far as you can, while keeping your butt on your heels. Hold for as long as you like and 'breathe' into your lower back.
Assault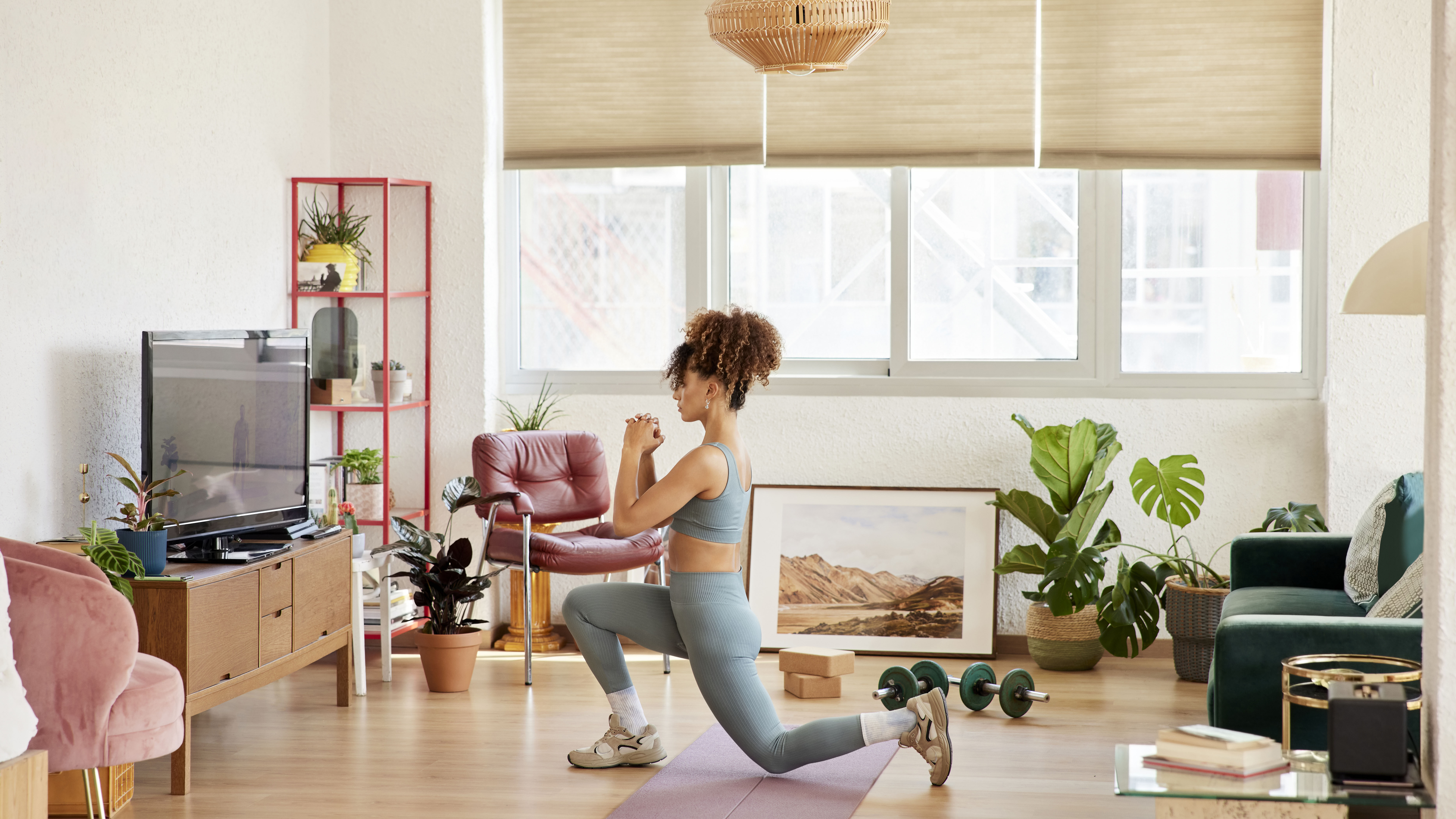 To stretch your hip flexors, take a long step forward with one of your feet. Bend your front knee and back knee, and lift your back heel off the floor. Make sure your front heel is deeply embedded in the ground. You should feel a stretch in the front of your back leg at the hip. Hold for up to 30 seconds on each side.
Knee to chest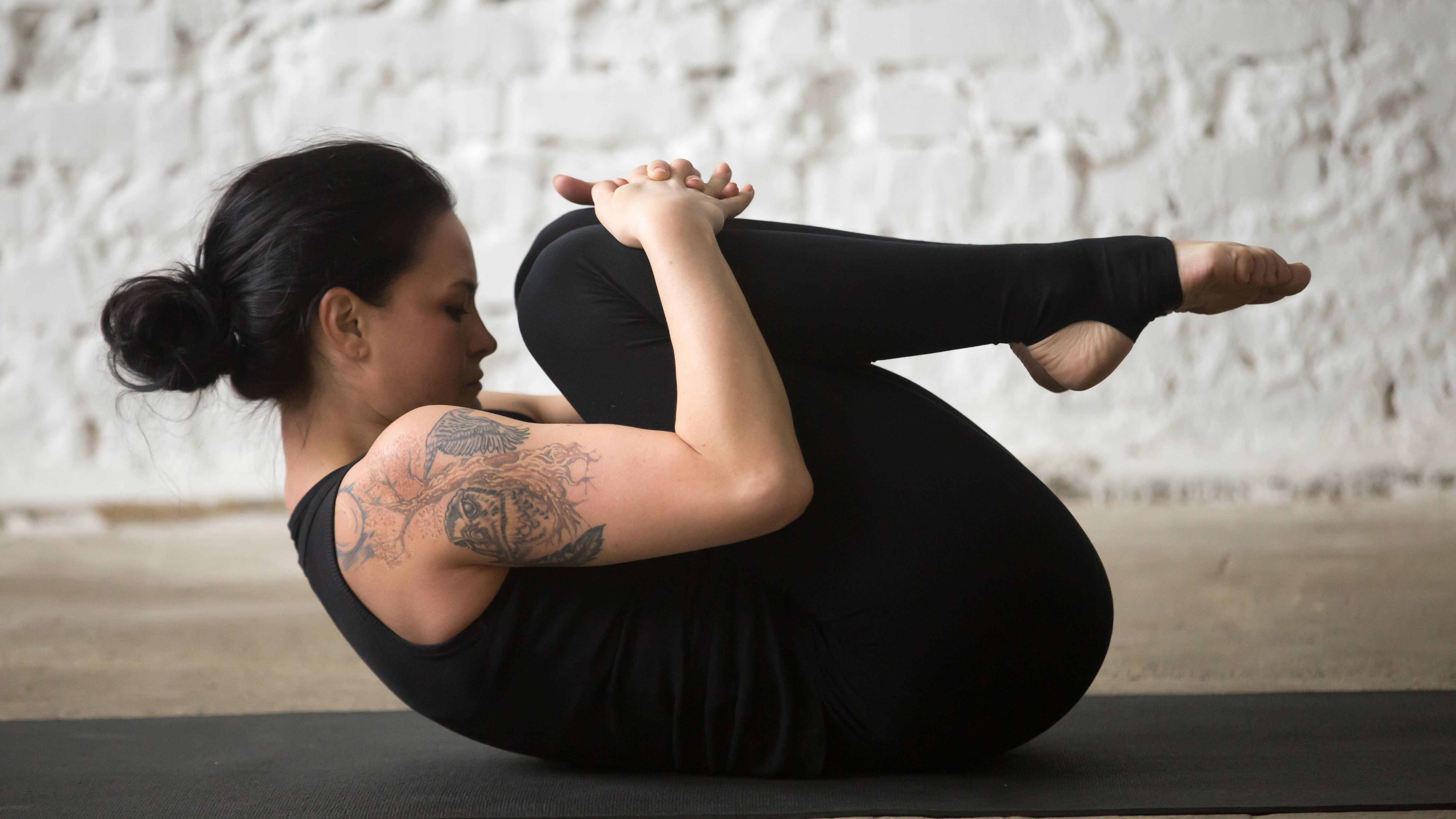 Lie on your back, bring your knees as close to your chest as possible and bring your forehead to your knees. Hold for 10 seconds, release and repeat.
Buttock and biceps muscles stretch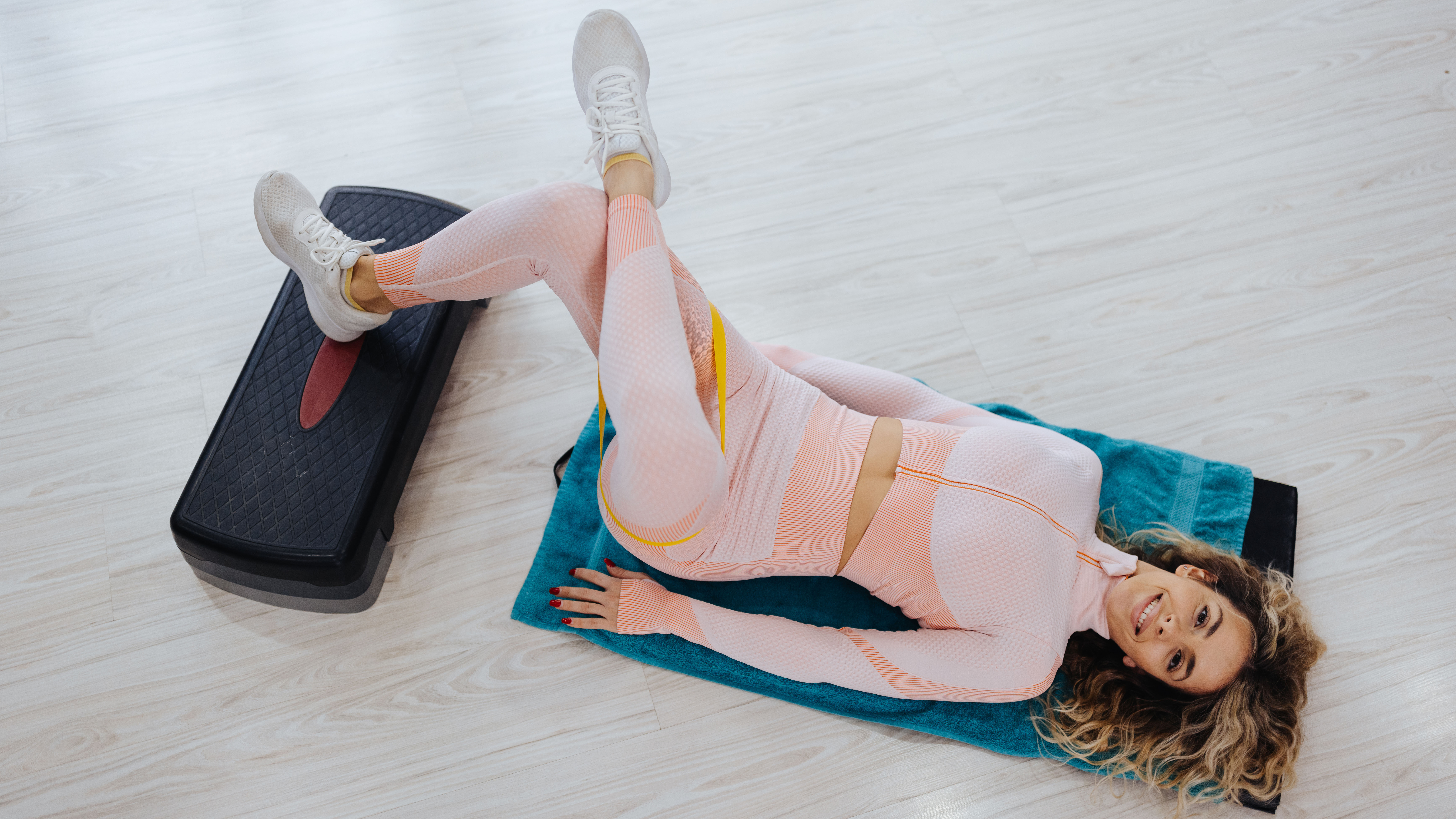 Lie on your back, bend your knees and place your feet on the floor. Place your left ankle on your right thigh, just below the knee. Place your hands behind your right thigh, resting your back and head on the ground. Hold for 30 seconds and switch sides.
Rabbit Pose
Kneel on the ground and reach your hands behind your back to grab your outer ankle. Place your forehead on the ground just in front of your knees. Lift your butt to the sky and feel your lower back stretch.
Use a resistance band to stretch
To add to your stretch, you can also use a resistance band, like the TRX strength band. Here are a few stretches you can try with a cuff to increase mobility of the muscles in and around your lower back.
Fast forward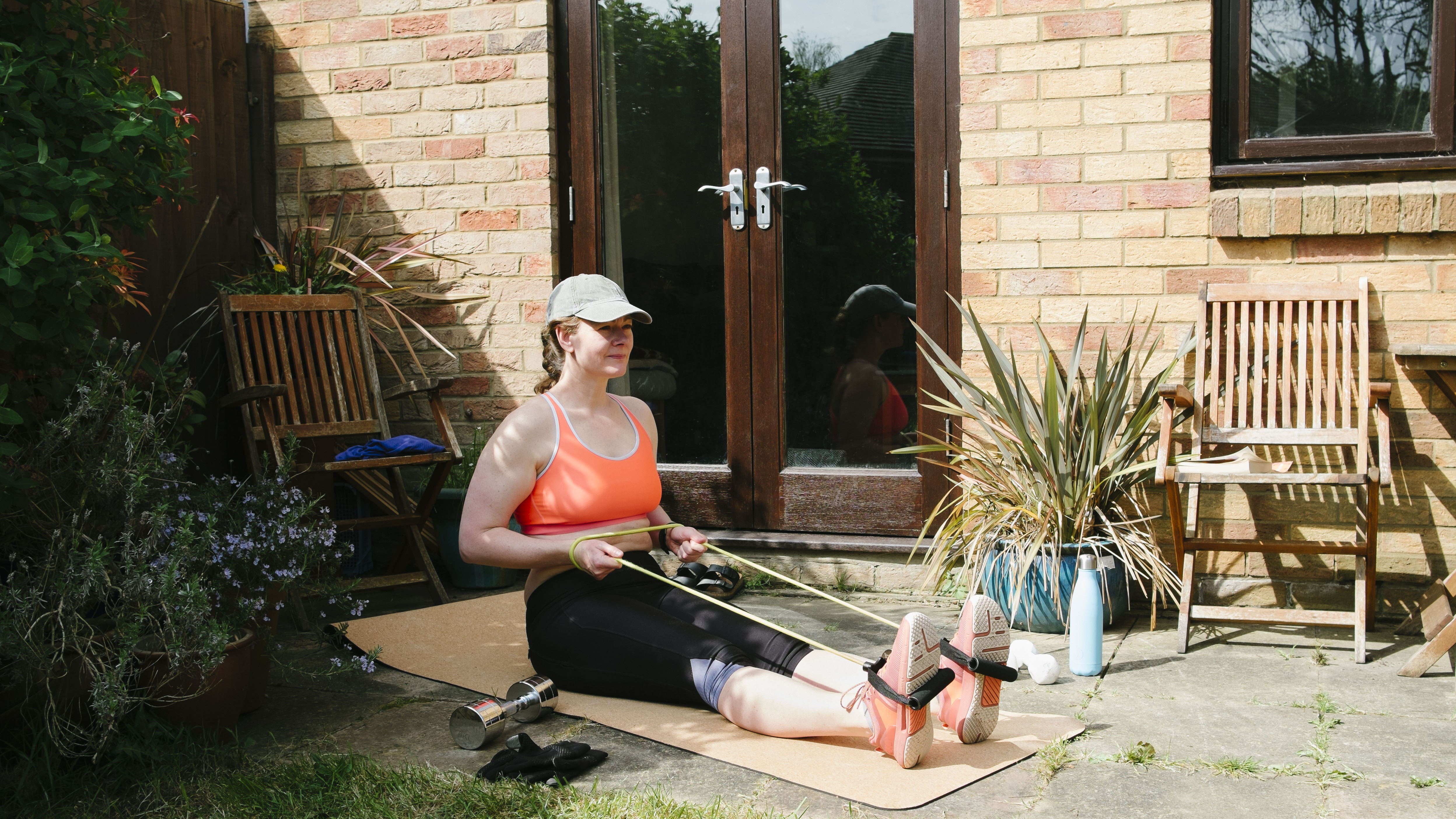 Sit with your legs straight in front of you. Loop the rope around both feet. Pull both ends of the band to bring the body closer to the thighs in a forward fold. Try to avoid rounding your upper or lower back.
Side stretch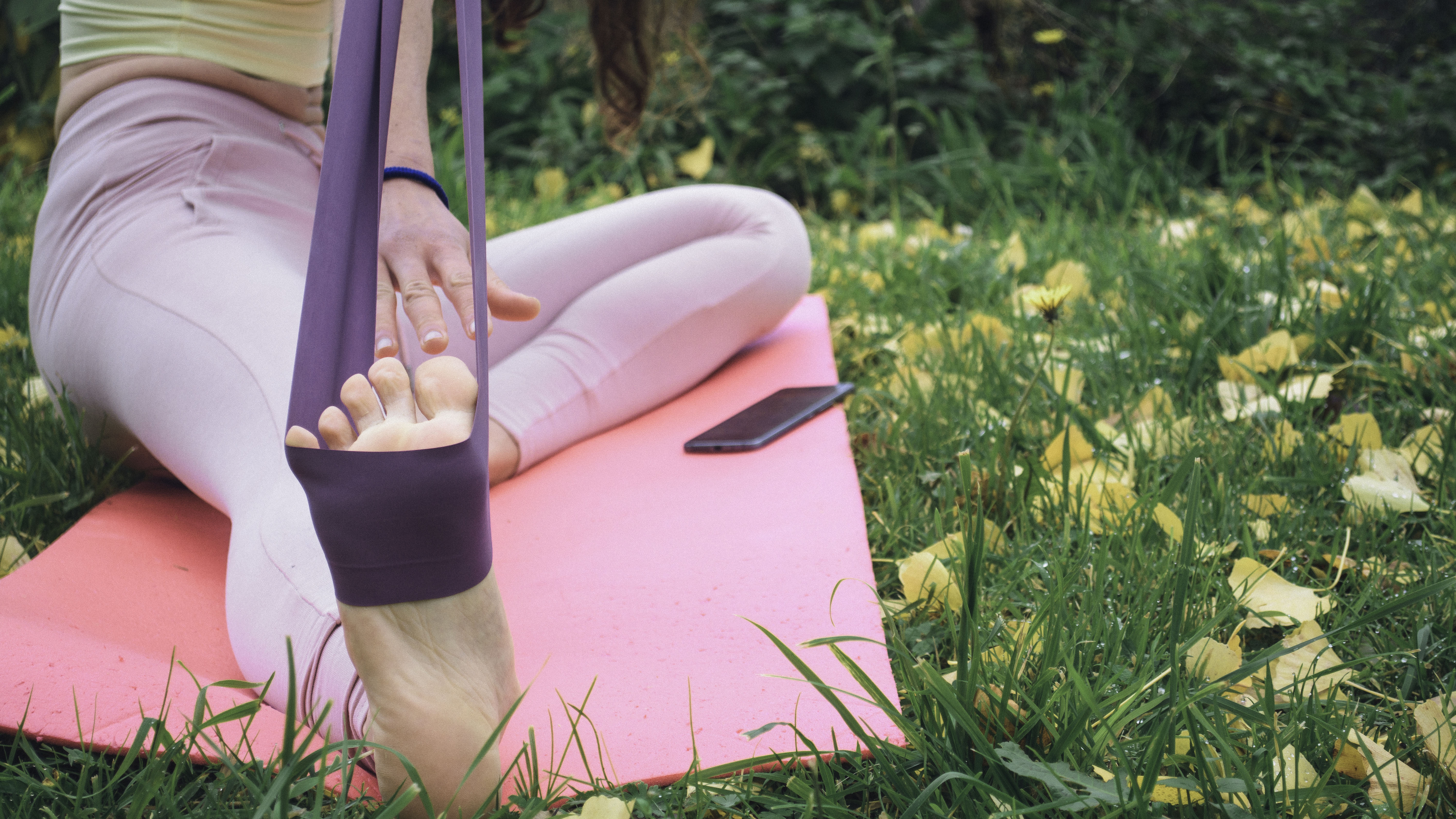 Sit with one leg straight out to the side and the other leg bent, soles of the feet touching the inner thighs of the straight leg. Loop the rope over the leg of the straight leg. The opposite hand grabs both ends of the band and extends across the straight leg, keeping your body forward. You should feel the stretch through your side and side of your lower back.
Outer butt lift
Lie on your back, one leg stretched out in front of you. Loop the other foot over the strap like a strap, then secure both sides of the strap together. Rotate your legs, bend your knees to a 90-degree angle, then pull your feet in the ice toward you, bringing the entire leg closer to your chest. Keep your lower back flat with the floor. You should feel your glutes stretch and your lower back relax.
How to prevent future lower back pain?
While stretches can be very beneficial in reducing lower back pain, it's important to make lifestyle changes to prevent lower back pain in the future. Here are some ways you can stop the pain.
Improve your sitting posture. Merisoiu says, "Make sure your entire back is at the back of the chair with your buttocks close to the chair. Avoid creating a gap between your lower back and the chair."
Continue working. If you lead a sedentary lifestyle, try to get up and active every hour or so to prevent stress from building up in your lower back and improve the natural mobility of your joints.
Incorporate resistance bands into your workouts. This will strengthen the muscles around your lower back and prevent pain. Try adding a resistance band to squats, side leg raises, shuttlecocks, and more.
https://www.livescience.com/how-to-stretch-your-lower-back How to stretch your lower back