How to watch Championship play-offs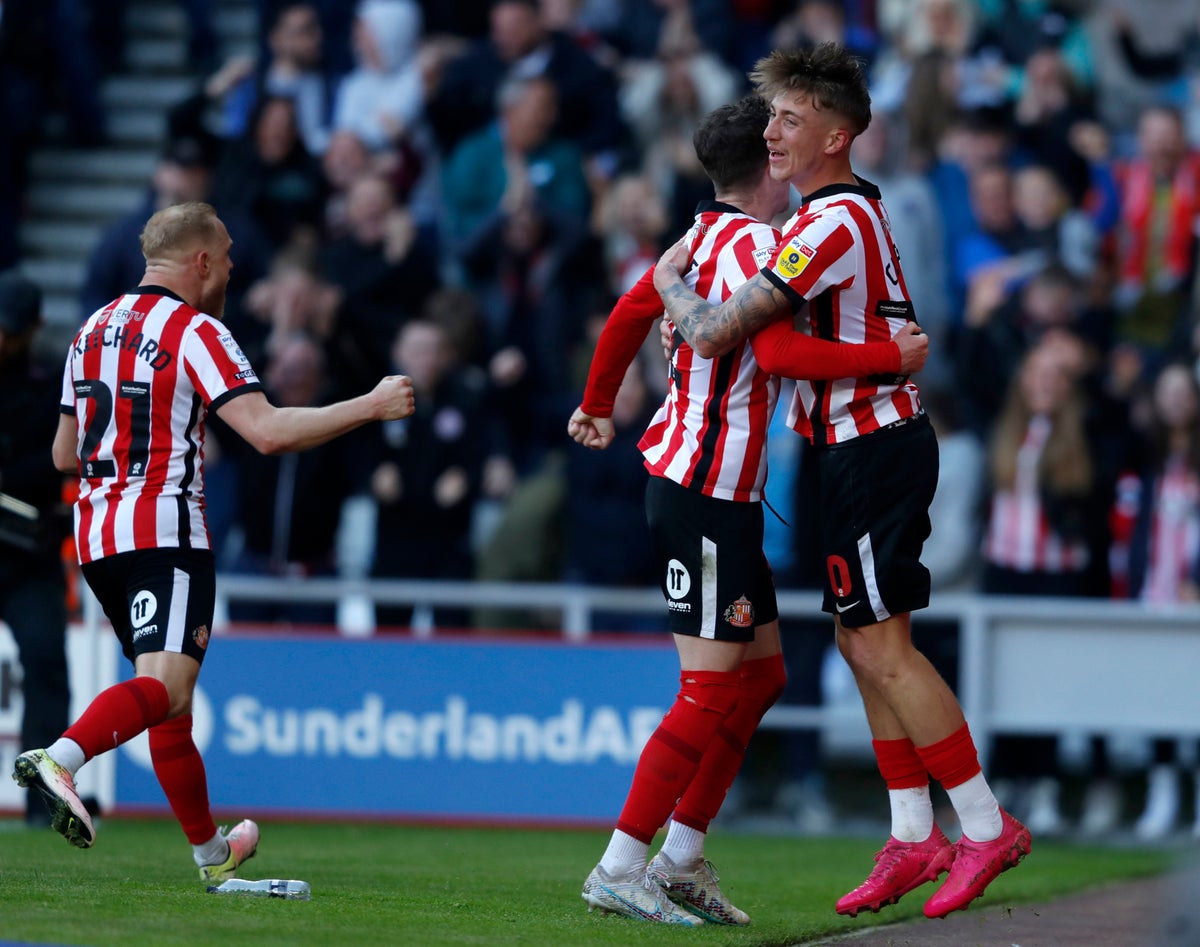 A place in next season's Premier League is at stake as four teams begin their play-off campaigns at the end of the Championship season.
Two clubs have already secured automatic promotion: Burnley are on their way to the title and Sheffield United have also been relatively comfortable in second place.
Luton Town, Middlesbrough, Coventry City and Sunderland are vying to join them in the top flight. The latter two clubs secured their spots on a dramatic final day after a close race for the final play-off spots.
To secure a prestigious appointment at Wembley Stadium and a chance at the Premier League, they must first get through the home and away semi-finals, a two-legged tie.
Here's everything you need to know:
When are the Championship Playoffs held?
The play-offs begin on 13 May with the semi-final first leg between Sunderland and Luton and conclude with the second tier final at Wembley on Saturday 27 May.
Who qualified for the playoffs?
In the Championship, teams finishing third, fourth, fifth and sixth compete for the final spot in the Premiership. They are: Luton, Middlesbrough, Coventry and Sunderland.
how can i watch it
All play-off action will be streamed live on Sky Sports for UK viewers. Subscribers can stream any game through the Sky Go app.
Championship Playoff Schedule:
Semi-final first leg:
Saturday May 13th 5:30pm BST: Sunderland 2-1 Luton (Stadium of Light, Sunderland)
Sunday 14 May 12pm BST: Coventry vs Middlesbrough (Coventry Building Society Arena)
Second leg:
Tuesday 16 May 8pm BST: Luton vs Sunderland (Kenilworth Road, Luton)
Wednesday 17 May, 8pm BST: Middlesbrough vs Coventry (Riverside Stadium, Middlesbrough)
Finals: Saturday, May 27, 4:45 p.m. BST
Who qualified for the League One and League Two play-offs?
In the first division, it is the finishers in the same distribution from third to sixth place: Sheffield Wednesday, Barnsley, Bolton, Peterborough.
In the second division, an additional automatic promotion place is awarded, meaning that the fourth- to seventh-placed clubs advance to the play-offs: Stockport County, Carlisle United, Bradford City, Salford City.
League One playoff schedule
Semi-final first leg:
Friday 12 May 8pm BST: Peterborough 4-0 Sheffield Wednesday (London Road, Peterborough)
Saturday 13 May 3pm BST: Bolton 1-1 Barnsley (University of Bolton Stadium)
Second leg:
Thursday 18 May 8pm BST: Sheffield Wednesday vs Peterborough (Hillsborough, Sheffield)
Friday 19 May 8pm BST: Barnsley vs Bolton (Oakwell, Barnsley)
Finals: Monday 29 May 3pm BST
League Two play-off schedule
Semi-final first leg:
Saturday 13 May 7:45pm BST: Salford City 1-0 Stockport County (Moor Lane, Salford)
Sunday 14 May 7pm BST: Bradford vs Carlisle (Valley Parade, Bradford)
Second leg:
Saturday, May 20, 12:30pm BST: Stockport County vs. Salford City (Edgeley Park, Stockport)
Saturday 20 May 3pm BST: Carlisle United v Bradford City (Brunton Park, Carlisle)
Finals: Sunday, May 28, 1:30pm BST