How to watch every Women's World Cup match on TV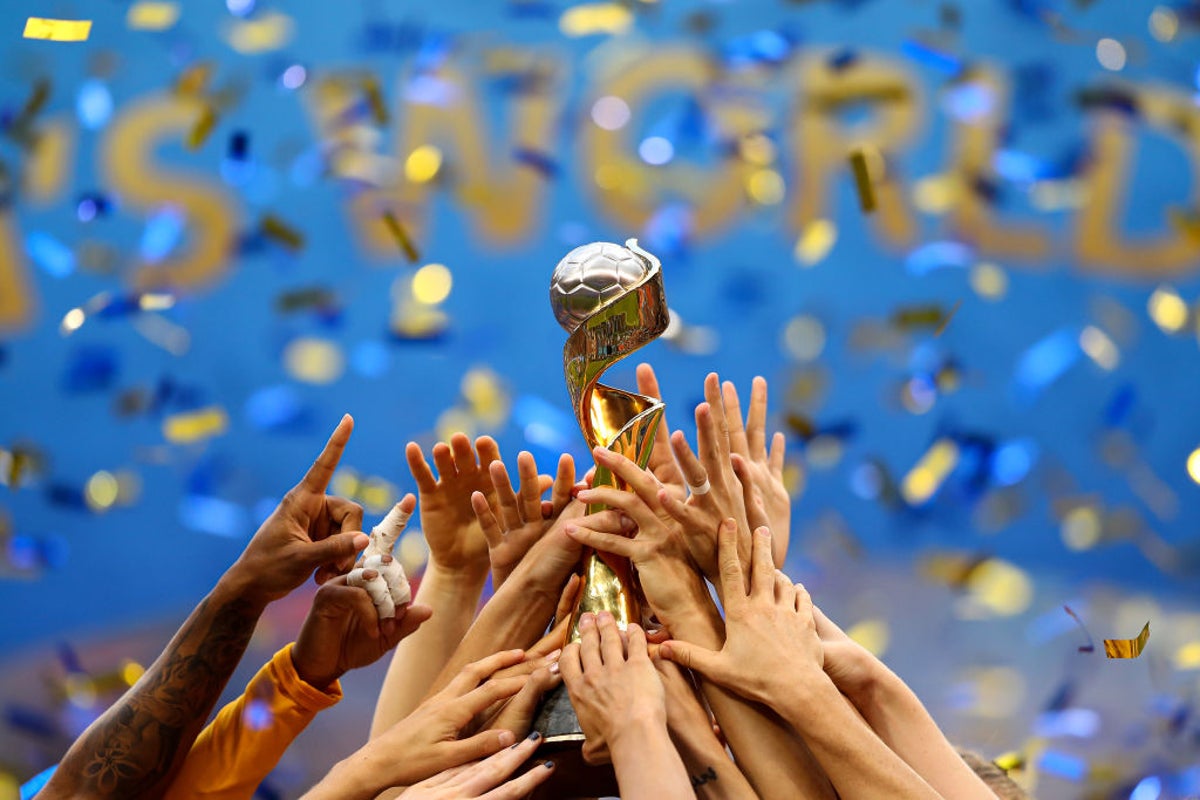 Steph Catley's penalty gave co-hosts Australia a narrow win over the Republic of Ireland in front of a record-breaking home crowd after captain Sam Kerr missed the first two games of the Women's World Cup through injury.
Catley took Kerr's armband after the star striker was sidelined with a calf injury he sustained in training the day before the tournament, and the substitute captain converted a second-half penalty to give Australia a winning start to secure the season World Cup in front of over 75,000 fans at the Sydney Olympic Stadium.
Earlier, co-hosts New Zealand celebrated their first ever World Cup win on their 16th attempt when Hannah Wilkinson's goal shocked group favorites Norway at a packed Eden Park. It was also a record attendance for New Zealand, male or female, with over 45,000 spectators in attendance to celebrate a historic win at the tournament.
Here's everything you need to know to follow the Women's World Cup.
How can I watch the Women's World Cup?
For UK viewers, every match will be available on the BBC and ITV.
The BBC will have live coverage on television and the BBC Sport website, with live audio commentary available on BBC Radio 5 Live, 5 Sports Extra and the BBC Sounds app.
For ITV, live coverage will be available both on television and online through ITVX.
At the moment, the BBC and ITV have only announced the group stage schedule, although the BBC has said it will broadcast both semi-finals and the final on both channels.
When can I watch England?
England play their first game of the World Cup against Haiti in Group D on July 22. The game starts at 10:30am BST and will be shown on ITV.
England will play Denmark on July 28th. Kick-off is at 9:30am BST. The game will be broadcast on the BBC.
England's last game of the group stage is against China on Tuesday 1 August and will be broadcast on ITV. Game starts at 12pm BST.
Should England reach the Round of 16, the game will be broadcast live on the BBC.
Full TV schedule for the group stage
(All kick-off times BST)
Thursday, July 20th
Group A: New Zealand 1-0 Norway (08:00, Auckland) – BBC One
Group B: Australia 1-0 Republic of Ireland (11am, Sydney)-ITV 1
Friday 21st July
Group B: Nigeria vs Canada (03:30, Melbourne) – BBC Two
Group A: Philippines vs Switzerland (06:00, Dunedin) – ITV 1
Group C: Spain vs Costa Rica (08:30, Wellington) – BBC Two
Saturday 22nd July
Group E: USA vs Vietnam (02:00, Auckland) – BBC
Group C: Zambia vs. Japan (08:00 Hamilton) – BBC
Group D: England v Haiti (10:30, Brisbane) – ITV
Group D: Denmark vs. China (13:00, Perth) – BBC
Sunday 23 July
Group G: Sweden v South Africa (06:00, Wellington) – BBC
Group E: Netherlands vs Portugal (08:30, Dunedin) – BBC
Group F: France v Jamaica (11:00, Sydney) – ITV
Monday 24th July
Group G: Italy vs Argentina (07:00, Auckland) – ITV
Group H: Germany vs Morocco (09:30, Melbourne) – ITV
Group F: Brazil v Panama (12:00, Adelaide) – ITV
Tuesday, July 25th
Group H: Colombia vs Korea Republic (03:00, Sydney) – BBC
Group A: New Zealand vs Philippines (06:30, Dunedin) – ITV
Group A: Switzerland vs Norway (09:00, Hamilton) – ITV
Wednesday July 26th
Group C: Japan vs Costa Rica (06:00, Dunedin) – ITV
Group C: Spain vs Zambia (08:30, Auckland) – BBC
Group B: Canada vs Republic of Ireland (13:00, Perth) – ITV
Thursday 27 July
Group E: USA vs Netherlands (02:00, Wellington) – BBC
Group E: Portugal vs Vietnam (08:30, Hamilton) – ITV
Group B: Australia vs Nigeria (11:00, Brisbane) – BBC
Friday 28 July
Group G: Argentina vs South Africa (01:00, Dunedin) – ITV
Group D: England vs Denmark (09:30, Sydney) – BBC
Group D: China v Haiti (12:00, Adelaide) – ITV
Saturday 29th July
Group G: Sweden v Italy (8.30am, Wellington) – BBC
Group F: France v Brazil (11:00, Brisbane) – BBC
Group F: Panama vs Jamaica (13:30, Perth) – ITV
Sunday 30 July
Group H: Korea Republic vs Morocco (05:30, Adelaide) – BBC
Group A: Norway vs Philippines (08:00, Auckland) – BBC
Group A: Switzerland vs. New Zealand (08:00, Dunedin) – BBC
Group H: Germany vs Colombia (10:30, Sydney) – ITV
Monday 31 July
Group C: Costa Rica v Zambia (08:00, Hamilton) – ITV
Group C: Japan v Spain (08:00, Wellington) – ITV
Group B: Ireland vs Nigeria (11:00, Brisbane) – BBC
Group B: Canada vs Australia (11:00, Melbourne) – BBC
Tuesday, August 1st
Group E: Vietnam vs Netherlands (08:00, Dunedin) – ITV
Group E: Portugal vs USA (08:00, Auckland) – ITV
Group D: Haiti vs Denmark (12:00, Perth) – ITV
Group D: China v England (12pm, Adelaide) – ITV
Wednesday, August 2nd
Group G: South Africa v Italy (08:00, Wellington) – BBC
Group G: Argentina vs Sweden (08:00, Hamilton) – BBC
Group F: Jamaica v Brazil (11:00, Melbourne) – ITV
Group F: Panama v France (11:00, Sydney) – ITV
Thursday, August 3rd
Group H: Korea Republic v Germany (11:00, Brisbane) – BBC
Group H: Morocco vs Colombia (11:00, Perth) – BBC