How to watch PLL games on ESPN, ESPN+, ESPN2, and ABC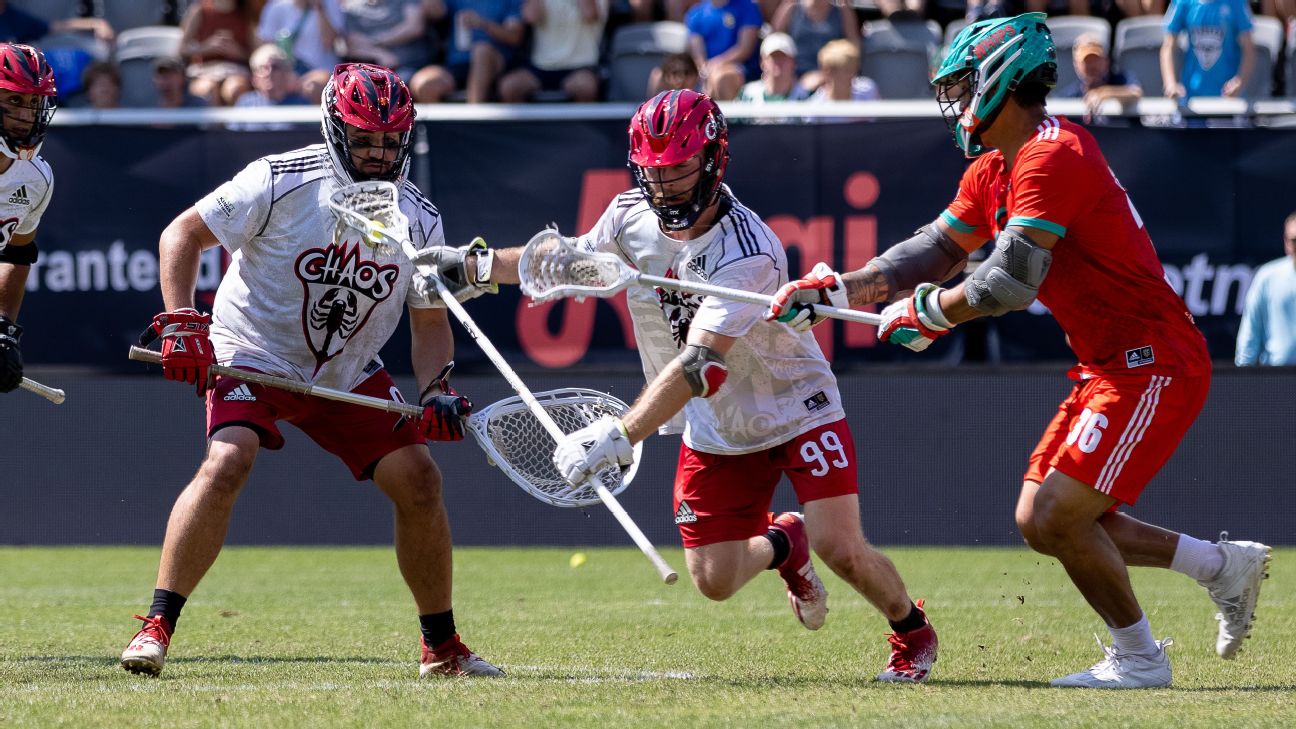 In June, the Premier Lacrosse League (PLL) will start its fifth season in America. The Waterdogs won the 2022 PLL Championship. Will another team come out on top this year? Here's everything you need to know about the league.
When does the 2023 PLL season start?
The opening weekend on Saturday, June 3rd at 1:00pm ET will see the first game of the season between Redwoods LC and Atlas LC, exclusively on ABC. A championship rematch between Chaos LC and Waterdogs LC is scheduled for Sunday, June 4 at 1 p.m. ET on ABC.
How can I see all PLL regular season games?
The 2023 PLL season schedule features 16 games across ESPN's linear platforms – ABC (8), ESPN (2) and ESPN2 (6), with all 48 games streamed live on ESPN+.
What other PLL events should I look at?
In addition to opening weekend, ESPN will televise the 2023 PLL All-Star Game on Saturday, July 22 at 8 p.m. The 2023 championship is scheduled for ABC on Sunday, September 24 at 3 p.m.
The league will be on two-week hiatus for the 2023 Men's Lacrosse World Championship, scheduled to take place June 21-July 1.
ESPNU will also televise the 2023 PLL Draft on Tuesday, May 9 at 7 p.m
What is the Premier Lacrosse League?
The Premier Lacrosse League is a men's professional lacrosse league based in the United States. PLL consists of eight teams with lacrosse players from all over the world. Former professional lacrosse player Paul Rabil founded PLL in 2018 with his brother Mike Rabil.
Why should fans tune in to the upcoming PLL season?
Paul Rabil, co-founder of PLL, recently explained the growing interest surrounding the league, stating, "Our 2023 slate of broadcast, cable and streaming matches is record-breaking… We're excited to bring more lacrosse to even more fans." and Explaining ESPN's commitment to lacrosse in general, Dan Margulis, ESPN Senior Director, Programming & Acquisitions, said, "With all 48 games available on ESPN+ and 16 on our linear platforms, it's another year , in which we feature the sport's biggest outdoor lacrosse stars on ESPN platforms. "continue to be the ultimate destination for the sport."
How can I learn more about PLL?
To stream PLL actions, sign up for ESPN+. For the latest results, news and more, visit the ESPN PLL Hub page and official website of the league. For social content, follow PLL on Instagram, Twitter, Facebook, youtubeAnd tick tock.