HS2: What is it, how much has it cost and how have the plans changed?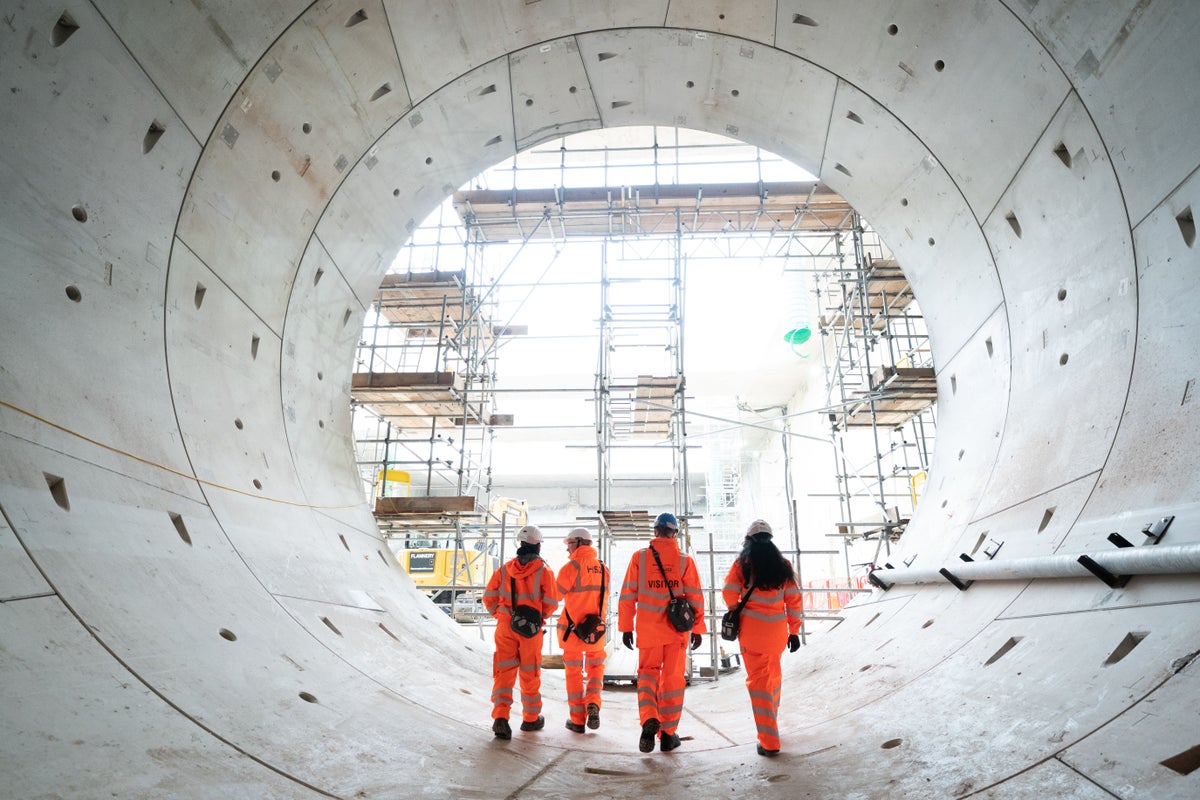 The Prime Minister is reportedly considering scrapping plans for the HS2 high-speed rail line from Birmingham to Manchester amid rising costs.
Critics of such a move include former prime ministers Boris Johnson and David Cameron, some business leaders and the Labor mayors of Greater Manchester and London, Andy Burnham and Sadiq Khan.
But Chancellor Jeremy Hunt has suggested the scheme is "out of control" and former transport secretary Grant Shapps said the government cannot issue a "open-ended check" if costs continue to rise.
A decision on the fate of the Manchester leg of the project is expected in the coming days.
Here, the PA news agency explains what HS2 is, takes a look at the costs involved and how plans have changed.
– What is HS2?
A project for a high-speed rail link connecting some of the country's largest cities and would link London, the Midlands and the north of England. The construction is divided into three phases.
Gordon Brown's Labor government established HS2 Ltd in 2009 and the project has been supported by successive Conservative governments since 2010.
In 2020, then-Prime Minister Johnson recommitted his government to the program following a review.
– How much has it cost so far?
In 2013, HS2 cost an estimated £37.5 billion at 2009 prices, but the sums continued to rise.
In 2015 a budget of £55.7 billion was set for the whole of HS2. However, according to some reports, the cost is now over £100 billion, reflecting the recent rise in inflation.
– What were the original plans?
Phase 1: London Euston to Birmingham Curzon Street, with intermediate stops at Old Oak Common in the western suburbs and Birmingham Airport.
Phase 2A: Extension of the route from Fradley in the West Midlands to Crewe in Cheshire.
Phase 2B: Consisting of an eastern leg from the West Midlands to the East Midlands and a western leg from Crewe to Manchester.
– How have the ambitions shrunk?
Ministers have already decided to pause parts of the project and even delete sections in the north.
The eastern section between Birmingham and Leeds has been reduced to a spur line which will terminate in the East Midlands.
In March it was confirmed that construction between Birmingham and Crewe would be delayed by two years and that services may not be introduced to central London until the 2040s.
Transport Minister Mark Harper announced that work at Euston would be paused for two years as the cost was expected to almost double to £4.8 billion.
The break means Old Oak Common, in the capital's western suburbs, will be the railway's only London station when services to and from Birmingham Curzon Street begin between 2029 and 2033.
The Prime Minister is now reportedly considering axing the Birmingham to Manchester route. A decision on the fate of the line north of Birmingham is expected in a few days.