Hunt continues for father of 10-year-old who was found dead in Woking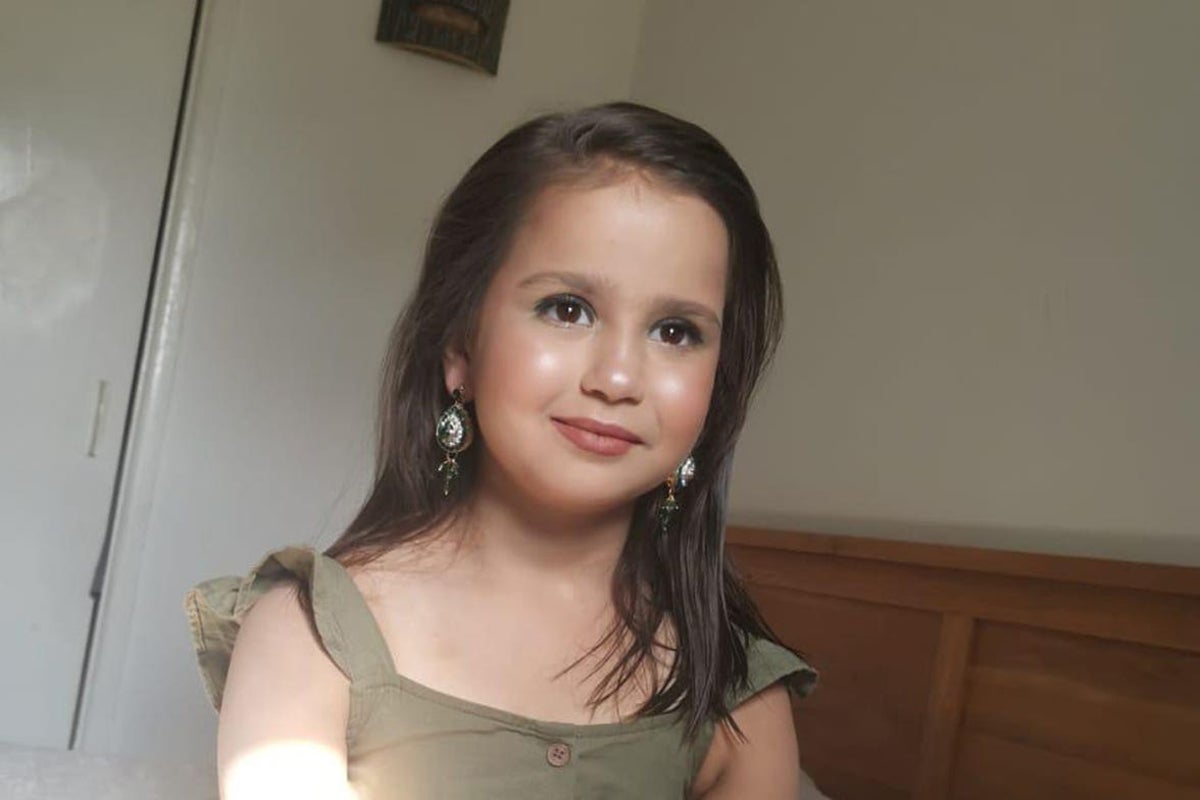 Criminal Police are still searching for the father of 10-year-old Sara Sharif, who suffered serious injuries over a period of time before being found dead.
Sara's body was found at her home in Woking after her father Urfan Sharif called officers from Pakistan around 2.50am on August 10, Surrey Police said.
The find on the Hammond Road semi-detached house has sparked a murder investigation and an autopsy has now revealed the extent of her injuries.
Detective Superintendent Mark Chapman of Surrey and Sussex Police Serious Crime Team said Mr Sharif, his partner Beinash Batool and brother Faisal Malik are wanted for questioning.
He said it was understood Mr Sharif, 41, was traveling to Islamabad with his partner Ms Batool, 29, and brother Mr Malik, 28, on August 9, a day before Sara's death was discovered.
They were traveling with five children, aged between one and 13, he added.
An autopsy that took place on Tuesday could not clarify the cause of Sara's death; further tests are carried out.
Mr Chapman said: "Although the post-mortem has not been able to provide us with a definitive cause of death at this time, the fact that we now know that Sara sustained multiple and serious injuries over an extended and prolonged period has significantly changed the nature of the death. " our investigation, and we have extended the timeline of our investigation."
There is no formal extradition deal between the UK and Pakistan, but Mr Chapman said people have been extradited from the Asian country before.
Police are working with the Crown Prosecution Service, Interpol, the National Crime Agency and the Foreign Office to conduct their investigations and liaise with Pakistani authorities.
Mr Chapman added: "I would like to assure you that we are doing everything possible, including working with our partners and international agencies, to ensure those responsible for Sara's tragic and untimely death are brought to justice."
Officials do not want to identify anyone else in connection with the investigation, Mr Chapman said.
Sara's mother is being assisted by specialist officers and police say she and Sara have not been in contact.
Olga Sharif described her daughter as "an amazing child" in an interview with The Sun and told the newspaper that her life "will never be the same again".
Police are expected to remain at the property in the quiet Woking village of Horsell for "a few weeks".
Locals spoke of their shock and fear the day after the 10-year-old's body was discovered.
Many of the flowers left on the sidewalk in front of the house featured warm messages from local families, while one person left behind a stuffed unicorn.
One note read: "Sweet girl, I'm so sorry your glow was extinguished too soon."