Hunter Biden sues Rudy Giuliani over notorious laptop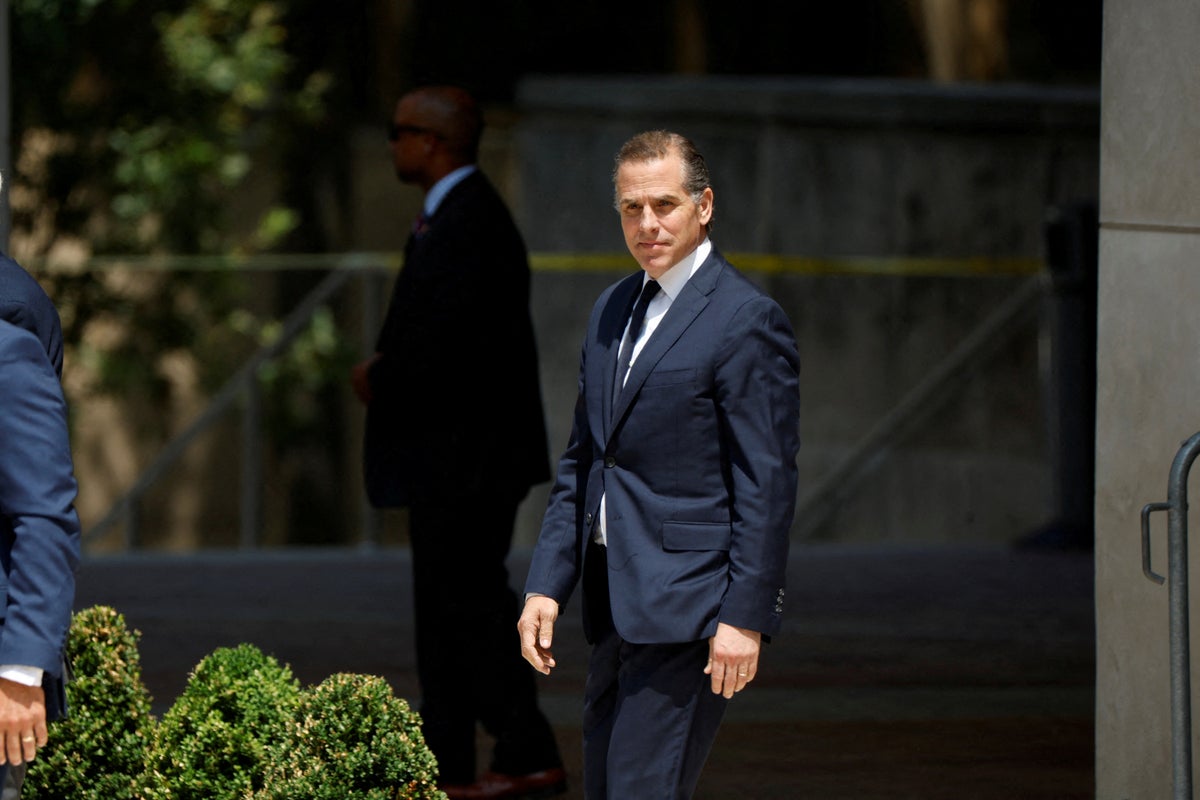 Hunter Biden sues ex New York City Mayor and personal lawyer of Donald Trump Rudy Giuliani about the infamous Laptop he went to a Delaware Computer repair shop.
In a new lawsuit, President Joe BidenHis son sued Mr. Giuliani and Mr. Giuliani's former lawyer, Robert Costello, for damages over alleged computer fraud and data access violations on the laptop that infamously became the source of right-wing attacks against Hunter and his father.
The lawsuit accuses Mr. Giuliani and Mr. Costello of being "among those primarily responsible for the so-called 'total destruction' of Plaintiff's digital privacy." They are also among those primarily responsible for the " "the complete destruction" of the plaintiff's data."
"Over the past few months and even years, the defendants have spent an extraordinary amount of time and energy searching for, hacking, manipulating, manipulating, copying, distributing, and generally engaging with data shared with them or stolen from Plaintiff's devices or storage platforms, including what Defendants claim was obtained from Plaintiff's alleged "laptop" computer," the lawsuit states.
In addition to Mr. Giuliani and Mr. Costello, two of the companies Giuliani Partners, Giuliani Group and Giuliani Security & Safety are named as defendants.
In October 2020 — a month before the presidential election — reports surfaced about the contents of a laptop that Hunter Biden dropped off at a computer repair store in Delaware and never picked up.
The hard drive infamously ended up in the hands of Mr. Giuliani – a close ally and personal lawyer of Mr. Trump who became a key figure in the former president's election fraud allegations after his defeat by Mr. Biden.
The new lawsuit comes as Hunter has pushed back against attacks from the right and filed a series of lawsuits in recent weeks.
Earlier this month, Hunter filed a lawsuit against former Trump administration White House adviser Garrett Ziegler over the laptop.
He also sued the IRS for illegally disclosing his private tax information after two IRS whistleblowers came forward with information.
Earlier this month, Hunter was charged with three gun crimes following a lengthy federal investigation.
He is accused of lying on a form when purchasing a firearm in October 2018.
At the time, he was struggling with drug addiction; It is illegal to buy a gun while using drugs.
The charges came after he reached a deal with the Justice Department in June – before it collapsed before a judge.
As part of the agreement, Hunter Biden had agreed to plead guilty to two tax crimes for failing to pay his taxes on time in 2017 and 2018.
In return, prosecutors would not charge him with a gun possession violation.
The judge refused to accept the scope of the plea deal and the agreement – dubbed a "sweetheart deal" by Mr Biden's critics – fell through, paving the way for Hunter to be hit with a three-part criminal indictment.
Beyond the federal gun case, Hunter is also being investigated for his taxes and business dealings.