Hurricane Hilary on path to Southern California: Live updates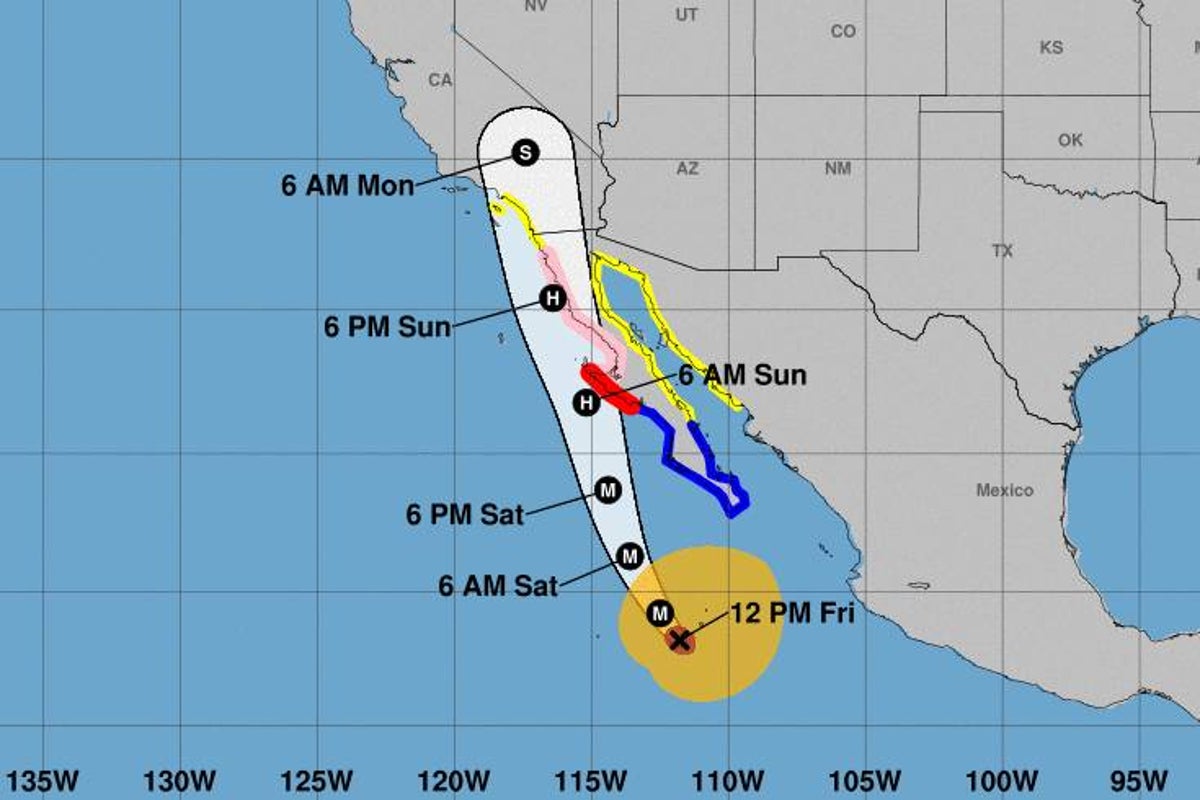 California prepares for Hurricane Hilary
Southern California has received its first tropical storm warning as "big and mighty" Hurricane Hilary targets Mexico and the region in the next 48 hours.
The National Hurricane Center says the watch is unprecedented for the region and Hilary is expected to bring heavy rain and a risk of flash flooding from the Baja California peninsula to Nevada.
On Friday, the hurricane was about 360 miles southwest of Cabo San Lucas, Mexico, with maximum sustained winds of 145 miles per hour.
"It's rare-nearly unprecedented in the modern record-that a tropical system like this moves through Southern California," the Weather Channel's Greg Postel told CBS News.
The last time California was hit by a tropical storm was in 1939 before they were even given names, and the state has been battered by subtropical storms in the years since. That storm killed 45 people, most by drowning.
The hurricane is expected to hit Baja Mexico over the weekend, weaken and make contact with southern California Sunday night as a tropical storm.
"Right now, it looks like we're still going to have a tropical storm as it makes its way into southern California, but it will weaken fairly quickly," said National Weather Service meteorologist Brandt Maxwell.