Husband of missing Georgia mother-of-four arrested after her body is found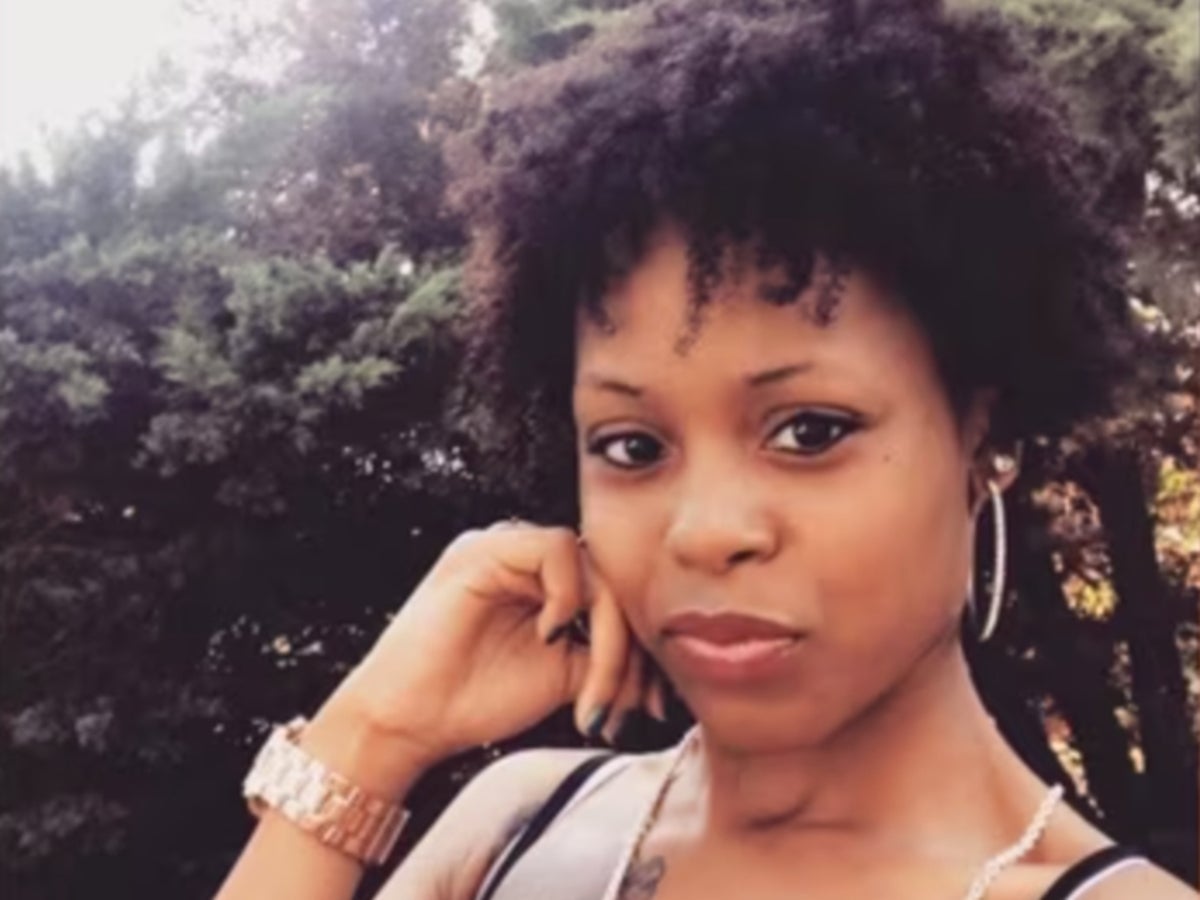 Family and friends gathered Monday night for a candle-lighting ceremony to honor the murdered Georgia mother-of-four after her body was found near her charred car last week.
Imani Roberson, 29, who was last seen in Conyers on July 16, had been missing for two weeks before her remains were found on Friday.
Roberson's husband, Donell Anderson, 22, has been arrested and charged with her murder, Rockdale County Sheriff Eric Levett announced Saturday. During a press conference, he said there would be more arrests in this case.
Police said Roberson disappeared after she and her four children visited her mother's home for a family dinner. She left two of the children with their mother and returned home with their three-year-old and their one-month-old.
The next day, Roberson's mother called her repeatedly, but she didn't answer. When she traveled to her daughter's house to find her, she found it empty. On July 17, she filed a missing persons report. All four children are safe, authorities added.
"When I couldn't reach Imani nearly three weeks ago, I knew something was wrong," her mother, Clarine Andujar-White, said during Saturday's news conference.
"Last night my worst fears were confirmed and our family is devastated."
Investigators were immediately suspicious after finding blood at Roberson's home and other locations, CNN reported.
"It was clear that a crime was evident in Imani's disappearance," the sheriff's office said.
A week later, Roberson's white Mazda SUV was found charred after being set on fire in the Atlanta area, about 24 miles away.
Her body was found by cadaver dogs on Friday and her husband Donell Anderson was arrested at an apartment a short time later.
Mr. Anderson was charged with first degree murder, first degree murder, aggravated assault and possession of a firearm while committing an attempted crime.
​"When that body was found, it was our mission, mine in particular, to make sure we could convince our judges and/or the DA's office that we had enough evidence to get an arrest warrant and get him off the streets to fetch," Sheriff Said Levett said.
"This investigation is ongoing and I can assure you that another arrest will be made," the sheriff added.
Mr Anderson appeared in court on Sunday morning. He was represented by a public defender but will ultimately retain his own attorney, officials said.
Sheriff Levett said the coroner was conducting an autopsy to determine Roberson's cause of death. Your children will now be in the care of their grandparents.
Roberson's father, Ronald Acklin, got emotional during Saturday's news conference, saying that this was "not the news" the family was hoping for.
He also said that this is not the first time he has lost a child and that he was prepared for the news of her death.
"I've made my peace with that," he said.
The ceremony for Roberson took place outside Roberson's home in Conyers.
The family asked people to bring candles and balloons in Roberson's favorite colors of purple and white.