Ibai Says Twitch Capped Viewers on His 3.4M Velada Stream
Tensions continue to simmer between Spanish streamer Ibai Llanos, who broke the world record for most simultaneous live viewers on Twitch with his annual boxing event on Saturday, and Twitch. After slams onto the platform on Saturday for failures during La Velada del Año III, which attracted 3.4 million viewersthe streamer says many experts have told him they believe Twitch has limited the number of viewers on his stream – a claim Twitch firmly denies.
How does Gerard Pique's new Twitch Indoor Soccer League work?
"They told me that Twitch capped some of my viewership, that more people weren't able to access my stream, and that there's a reason, looking at the data from Twitch Tracker, which shows that the number of viewers rises and falls. Ibai said in a stream on Sunday, citing messages he received from people claiming to be experts and his own video editor. "I have no fucking idea if that's true, but I've gotten so many messages from people saying, 'Ibai, they robbed you.'"
Twitch told Gizmodo in an email Tuesday morning that the viewership cap claims were based on La Velada del Año IIIa streamer vs. streamer boxing match, meaning "The Night of the Year" in English, were wrong.
"We have absolutely no cap on viewership," said a Twitch spokesperson.
Many streamers in the industry expected La Velada del Año III Breaking the previous Twitch world record, also set by Ibai with the same event last year, which attracted 3.35 million viewers – easily broken given the size of this year's event. From showcasing streamers-turned-boxers from six different countries and hosting the event in one of Spain's largest football stadiums with a personal audience of more than 70,000 people, La Velada del Año III is the biggest event in Ibai's career so far.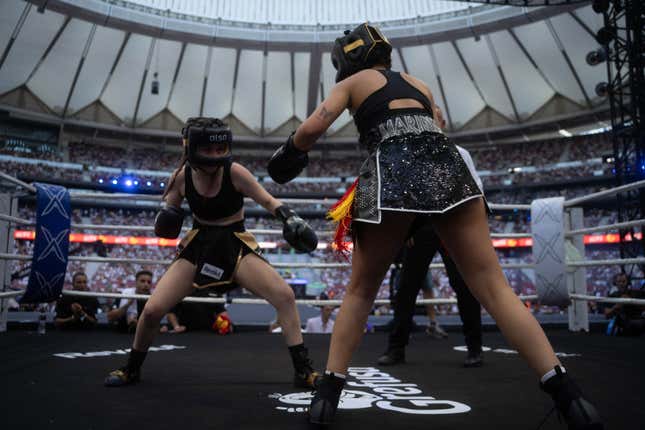 In the end, Velada actually broke Twitch's world record, attracting 3.44 million concurrent viewers. according to streams charts, an increase of around 86,600 spectators compared to the previous year's event. While the new record was clearly impressive, it was also a bit disappointing. According to some streamers, Twitch was to blame.
"Yesterday @IbaiLlanos literally broke Twitch," the streamer said Shadounewhose real name is Gabriel Marolt, wrote in a tweet on Sunday, citing data from analytics company Twitch Tracker. "He reached 3,499,999 viewers several times and it was impossible to get more than that. It looks like Ibai has reached the maximum viewership allowed by Twitch."
Marolt's analysis of Twitch Tracker's data was one of the most cited so-called "evidence" that Twitch capped Ibai's Velada stream, despite the platform's staunch denial. Gizmodo contacted Twitch Tracker Tuesday morning for comment on its data and the claims, but didn't immediately receive a response.
Another piece The alleged proof is a screenshot of the Velada stream with 5.4 million viewers, a number that reportedly appeared on Twitch after one of Ibai's fellow commentators asked people to open Twitch individually on their phones to get the "real" viewer count. Although many people watch Velada together, Twitch Watch parties count as one viewer since only one device is connected to the stream.
When asked about the doubts about Velada's viewership and the alleged viewer cap, Streams Charts, an analytics service that competes with Twitch Tracker, dismissed the claims. The company informed Gizmodo that the 5.4 million circulating viewership was most likely an error in the Twitch media player, which happens from time to time and is not uncommon.
As for claims of an alleged cap, Streams Charts said that Twitch Tracker's design alone may have caused some confusion. Twitch Tracker updates its data every 10 minutes via the Twitch API, Streams Charts explained. In contrast, Streams Charts updates its data every minute and in its view the peak during the stream of Ibai was correct. Streams Charts shared the up-to-the-minute data obtained from Twitch with Gizmodo, which actually shows that the stream's maximum viewership was 3.44 million, not 5.4 million.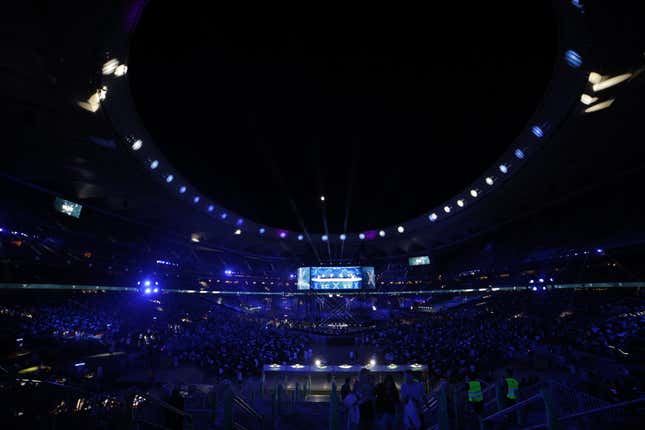 Ibai said Monday that he spoke to Twitch about claims his stream was cut and the outages some users reported on the day of the event. The streamer had Twitch had previously criticized the failures during the Veladait was a shame to host the event and "to see a $300 million platform failing to provide a good server." Speaking to Twitch, Ibai said the platform told him that it is very difficult to host a stream with so many viewers and that she did her best.
Although the streamer appeared to still have doubts about his viewership, he told his community that it was time to put matters to rest.
"It's all good. We improved the new record a bit so that we can beat it again next time," says Ibai said on a stream. "In the end, the record doesn't matter, it's not useful. If Twitch paid me more, gave me a trophy, a t-shirt, a pin, or a pair of socks for my viewers, I would say it means a lot to me. But what's at stake here is really a matter of personal ego, which is abhorrent and doesn't matter at all."