Image of 'strange' creature captured at Amarillo Zoo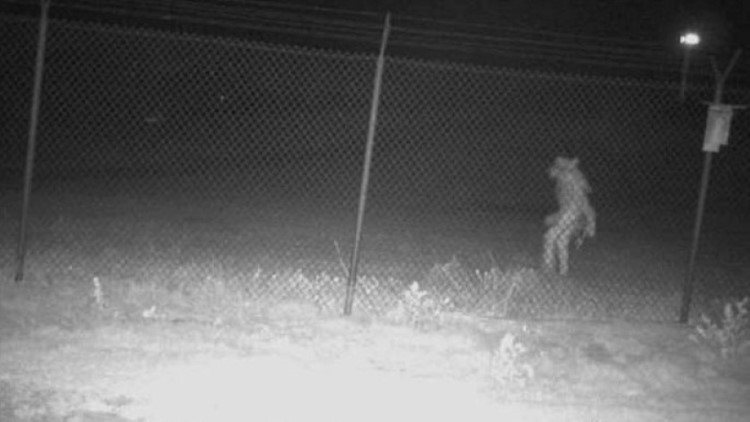 The picture was taken in front of the Amarillo Zoo during the night hours of May 21, according to the city.
AMARILLO, Texas – A chupacabra? A person in a costume? Sonic the Hedgehog?
The possibilities are seemingly endless when people are trying to figure out what exactly was caught by cameras at a Texas zoo.
A picture from the Amarillo Zoo shows some sort of creature or object that appears to be standing outside a barbed wire fence.
The city of Amarillo took to Facebook to ask if anyone could identify the creature in the "strange image."
According to the city, the photo was taken around 1:25 a.m. on May 21.
"Any idea what this UAO – Unidentified Amarillo Object might be?" wrote the city.
"Definitely a young werewolf…no big deal," one person replied.
"Rocket Raccoon from Guardians of the Galaxy," wrote another.
What does the Amarillo Zoo think?
While the zoo didn't offer any guesses, it did react to how popular the image has become.
"Of all the creatures in our beloved zoo, it would be the unidentified one that would make us viral," the zoo wrote in a Facebook post.
https://www.king5.com/article/news/weird/amarillo-texas-zoo-strange-unidentified-creature/287-60a4d44d-1f7e-4a3d-bcbc-57abc6b2f41f Image of 'strange' creature captured at Amarillo Zoo