In Edinburgh TV Festival's Alternative MacTaggart, Meera Syal likens on-screen diversity to 'window dressing'.
Meera Syal has said that diversity on screen is only "window dressing" if things don't "change fundamentally in the power structures".
The goodness gracious star reflected on her experiences as a British-Asian woman in the film and television industry in her Alternative MacTaggart discussion at the Edinburgh TV Festival on Friday (25 August).
During the conversation, the actress and author told the annual festival's chairperson, Fatima Salaria, that she started writing after only being offered roles, "the usual parade of victims of an arranged marriage, sister of a victim of an arranged marriage, Mother of Victim of Arranged Marriage" to play an arranged marriage".
"Now of course it's very different: mother of a terrorist, grandmother of a terrorist," she added.
Syal, 62, added that she's been "blessed" with "interesting" roles in recent years and thinks her on-screen performance has improved.
"I think there's really a change in the cast, and that's fantastic for all of us, but I worry that unless the power structure changes fundamentally, it's just window dressing," she said.
Syal argued that there is a "flood" in the TV industry of people who pursue entry-level education but then get stuck at a "huge bottleneck" that prevents them from moving up the career ladder.
She added, "How do you get these people out there so that they can actually get their hands on the sand and the dirt, learn their craft, and have the room to make mistakes that everyone needs?" We still have a long way to go us, but it has to be collaborative, and that's why I come back to the mentors.
"I don't consider it defeat if you have to go to someone who is more powerful and may not be of the same culture as you to say, 'I need you to open this door.' Maybe that's a common one Responsibility."
Syal rose to fame as one of the creators and stars of the BBC sketch comedy show goodness gracious, which originally aired on BBC Radio 4 in the late 1990s and was later televised on BBC Two. It ran across three series and also helped push Sanjeev Bhaskar's attendants Nina Wadia and Kulvinder Ghir.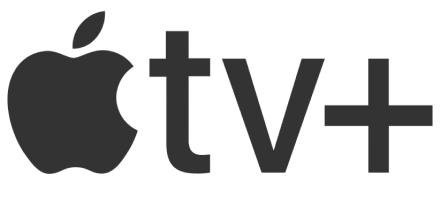 Watch Apple TV+ for free for 7 days
New subscribers only. £6.99/month. after free trial. The plan will automatically renew until canceled
Access unlimited streaming of movies and TV shows with Amazon Prime Video
Sign up now for a 30-day free trial
I think about how she made her break with that goodness graciousSyal said it was "oddly easier" to commission a more varied story in the 20th century because there was a "hunger" to unlock unexplored stories.
"I think it was a turning point in all of our careers in terms of visibility and we've all done different things, but I think we were all pretty sad that we didn't get promoted after that big win," Syal said .
Recalling that creative colleagues from other popular shows were mentored at the time, she added, "I think that was my disappointment, but I think we've brought something really wonderful to the BBC and would have loved to have done more."
When asked if she felt the cast weren't subsequently included in future collaborative projects because it posed a potential "risk" for the broadcasters, Syal agreed that they might have been. "It's those programs that have actually changed the landscape if you have the ovaries to do it," she said.
The Alternative MacTaggart Lecture, established in 1997, provides a platform for alternative voices in the television industry. It has previously been presented by actress Rose Ayling-Ellis, presenter Jameela Jamil, politician Jeremy Corbyn and US television host Jerry Springer.
This year's MacTaggart Lecture was given by Louis Theroux on Thursday (24 August). During his speech, Theroux spoke about a perceived "atmosphere of fear" in the television industry, but said playing it safe "never worked for me."
Additional Press Association coverage.