In victory for Trump, Florida GOP won't require signing loyalty oath to run in presidential primary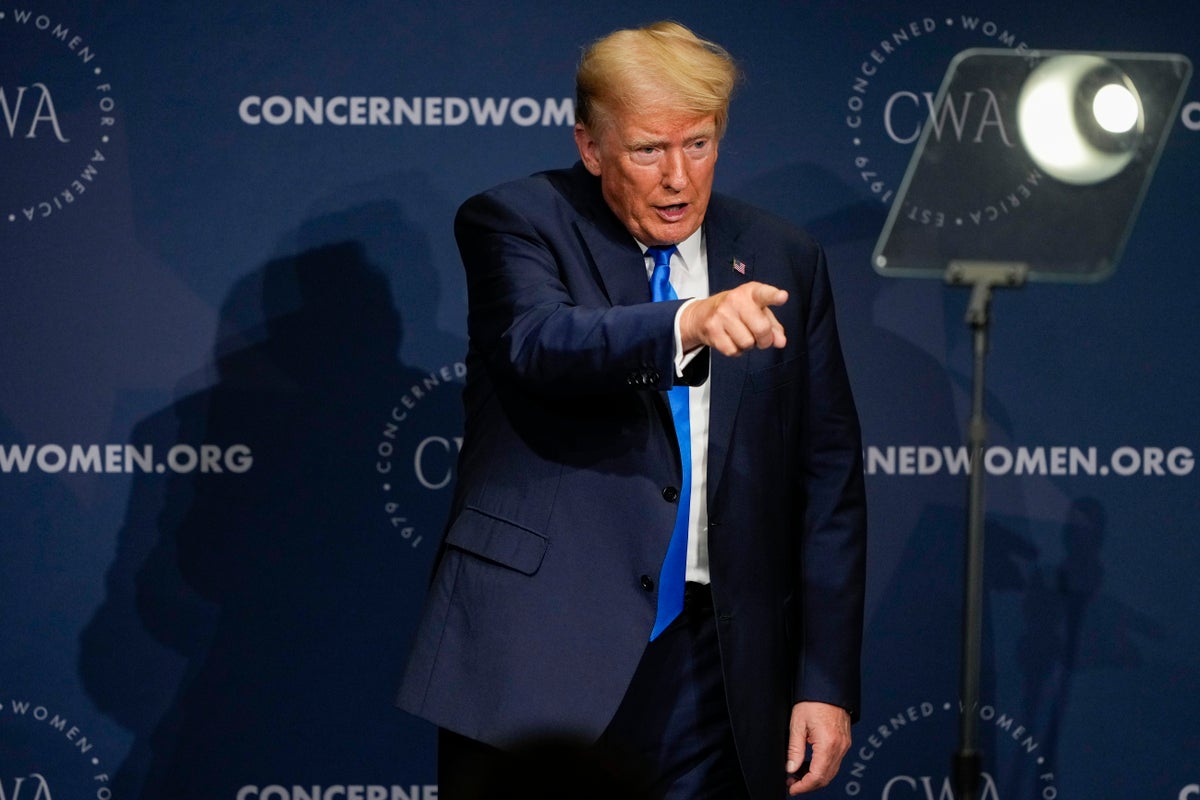 The Republican Party of Florida voted Friday against requiring candidates running in the state's presidential primary to pledge to support the eventual nominee, thus supporting former President Donald Trump card does not have to sign an oath to run alongside the governor in the March election. Ron DeSantis.
The decision is seen as a victory for Trump, who has refused to make a similar pledge required for candidates to run in national elections GOP Debates. The state party only introduced the voluntary commitment requirement in May.
Since then, Trump has maintained dominance over the Republican field while DeSantis, long viewed as his main rival, has faltered and had to lay off dozens of staffers. There is a particularly fierce rivalry between Trump and DeSantis in their shared home state of Florida.
The oath requirement would have forced the primary candidates to support the eventual candidate in order to appear on the ballot. Had Trump been excluded from the primary, he might not have been able to run on the Republican line in the November general election.
Former state GOP chairman and state Sen. Joe Gruters called for lifting the requirement during a party meeting Friday. Gruters is a longtime Trump supporter and one of the few Republican lawmakers in Florida to support the former president over DeSantis.
"By introducing this, whether intentional or not, the party looks like it favors a particular candidate," Gruters said. "This has become a proxy battle — the Trump world versus the DeSantis world."
Trump's campaign did not immediately respond to a message seeking comment on the vote, but members of Trump's campaign shared posts on X, the website officially known as Twitter, written by others who cast their vote as a victory for Trump had given.
Gruters said the requirement would also have violated Republican National Committee rules that prevent states from changing the nomination process within two years of an election. But RNC rules give each party until Oct. 1 to decide on their plans for nominating delegates who will formally choose a presidential candidate.
"When people say, 'Trump doesn't want to sign the Pledge of Allegiance,' that's not the point. "It's about the party setting up artificial roadblocks that didn't exist four months ago," said Gruters.
___
Associated Press writers Adriana Gomez Licon in Miami and Michelle Price in New York contributed to this report.