Indiana funeral director pleads guilty to 40 theft counts after decomposing bodies found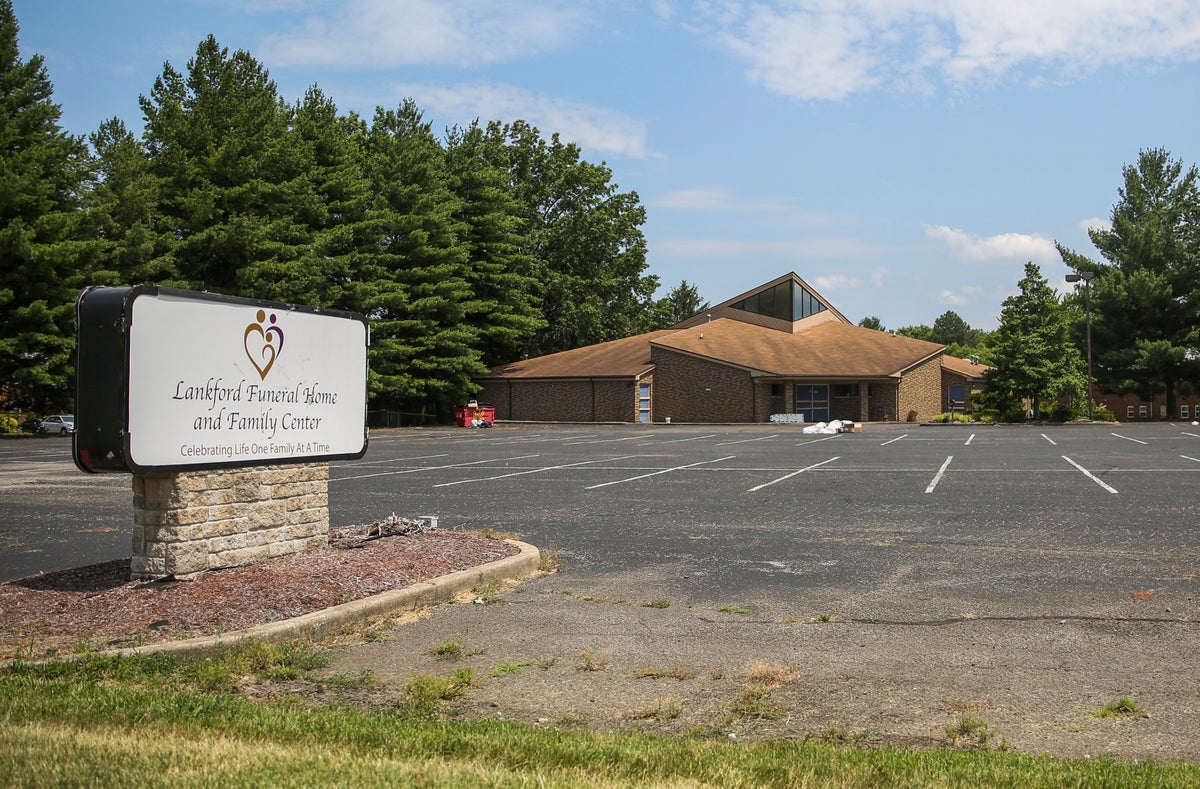 The director of a southern Indiana funeral home where 31 decomposing bodies and the ashes of 17 others were found pleaded guilty to more than 40 felony counts on Friday.
Randy Lankford, owner of the Lankford Funeral Home and Family Center in Jeffersonville, faces a 12-year sentence: four years in prison and eight years house arrest, said Clark County Circuit Court Judge N. Lisa Glickfield.
Lankford was charged with theft for failing to provide funeral services for which he had been paid, and must also pay 53 families in compensation totaling $46,000.
Lankford was released into domestic custody after the hearing. A formal sentencing hearing is scheduled for June 23.
Jeffersonville police began investigating the funeral home in early July last year after the coroner's office reported a strong odor emanating from the building. The uncooled bodies were found in various states of decomposition, some having been at the funeral home since March.
Clark County Prosecutor Jeremy Mull said the many indictments against Lankford and existing court supports due to the COVID-19 pandemic have complicated the process. He said he believes the state's move to eliminate about half the cases will bring the most immediate form of relief.
"We wanted to achieve justice for these families," he said.
Derrick Kessinger attended the court hearing on Friday. He said he trusts Lankford while the remains of three loved ones lay at the funeral home.
"It was tough, but I forgive him for what he did," Kessinger said. "I hope he can find forgiveness."
Kessinger eventually received the cremains.