Inflation cooled significantly in June, bringing price hikes close to normal levels
Consumer prices rose 3 percent last month from a year ago, marking a significant slowdown and stoking hopes that the long run of high inflation is coming to an end.
The new data Wednesday morning from the Bureau of Labor Statistics came days after the government's release indicated that hiring slowed last month but remained steady. The jobs report showed the economy continued to shrink in June as the central bank struggled to get back to work and cut prices while staving off a recession.
Consumer prices rose 4% in May from a year ago.
The latest data showed a notable rebound in June but still well above the Federal Reserve's inflation target of 2%.
Data released on Wednesday exceeded the expectations of economists surveyed by BloombergThose expect inflation to drop to 3.1% in June.
Inflation rose a modest 0.2% on a monthly basis, up from a 0.1% increase in May.
Despite the encouraging report, core inflation – which excludes volatile food and energy prices – was still up 4.8%.
Meanwhile, food prices continued to rise faster than overall inflation, up 5.7% in June from a year ago.
Wheat flour prices rose about 12% in June from a year ago, nearly four times the overall rate of inflation; while the price of bakery products increased by 9.5% during that period and the price of biscuits increased by almost 9%.
Egg prices, which surged last year after a severe outbreak of bird flu, fell nearly 8% in June from a year earlier. Prices for milk, seafood and bacon also fell during that time.
The Fed will meet in about two weeks to consider whether to escalate the fight against inflation with an additional rate hike.
Last month, the Fed halted a series of aggressive rate hikes, ending a 15-month streak of 10 rate hikes.
However, nearly all members of the decision-making committee believe the central bank will need to impose at least one more rate hike this year, Fed Chairman Jerome Powell said shortly after the interim announcement. stop.
In his speech late last month, Mr. Powell delivered an upbeat message about the US economy and downplayed the risk of a recession.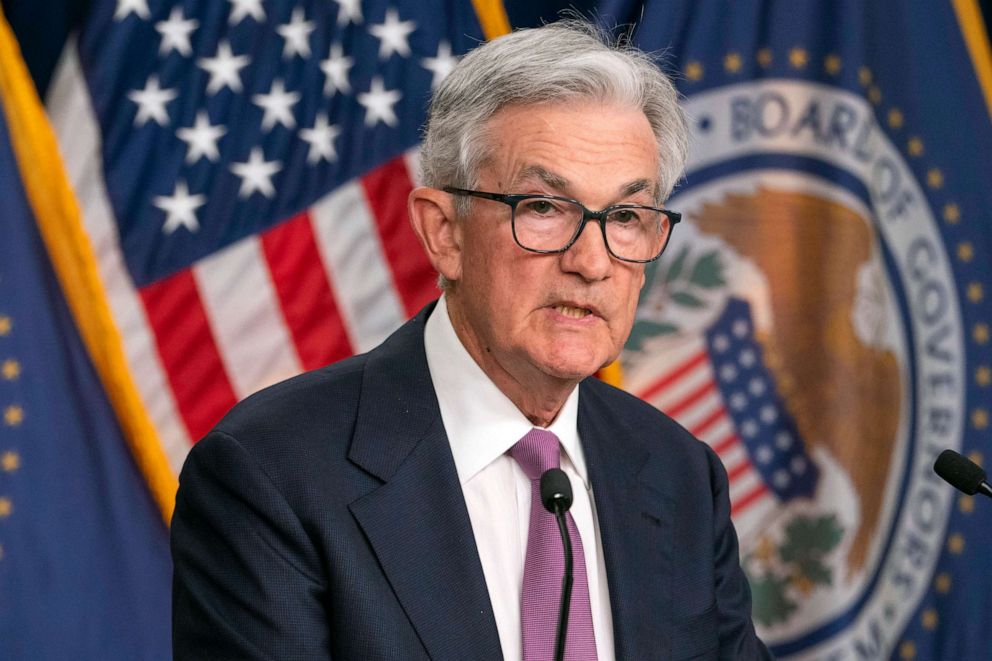 At a conference hosted by the European Central Bank in Sentra, Portugal, Mr. Powell said: "The US economy has actually recovered quite well.
While acknowledging that a recession is "certainly possible," he said such an outcome "is not the most likely case."
"The economy is recovering and is still growing, albeit at a modest pace," he added.
According to the Commerce Department, a major upward revision showed last Thursday that the U.S. economy grew significantly earlier this year than an initial measurement indicated.
Gross domestic product grew at a 2% annual rate in the three-month period ending in March – a jump from the previous estimate of 1.3%.
Meanwhile, a jobs report on Friday showed that US employers hired 209,000 workers in June, marking a strong performance, albeit a slowdown from the previous month.
Wage growth, as measured by workers' average hourly earnings, was flat at 4.4% year-on-year. As part of its fight against inflation, the Fed keeps a close eye on the pace of wage growth, because in theory, employers raise prices to keep up with higher wages.
"The labor market is really pulling the economy," Powell said late last month, ahead of the release of hiring data for June. "It's a very strong labor market."
"In my view, the least likely case is that we find a better balance without a severe recession," he added.