Inflation remains frozen on 8.7 per cent ahead of Bank decision on interest rates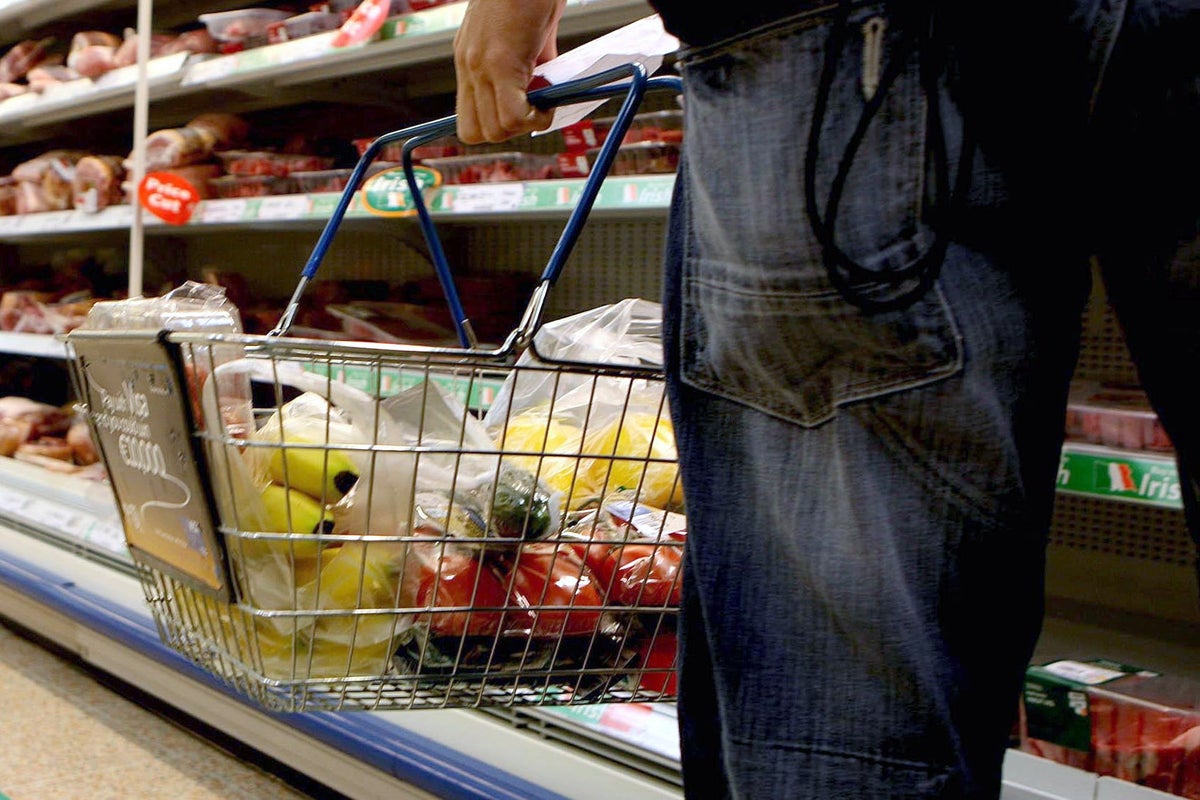 Bank of England bosses are poised to raise interest rates further and create more suffering for mortgageholders after inflation unexpectedly froze at 8.7% last month.
The Office for National Statistics said rising prices for airline tickets, leisure and cultural goods and services meant the rate remained flat. Of concern, core inflation – which discounts volatile price elements like food and energy – rose to a 31-year high of 7.1% from 6.8% in April.
May's headline figure, which came in higher than economists had predicted earlier in the year, dashed hopes of inflation falling for a third straight month. Analysts had expected the consumer price index, which peaked at 11.1 percent in October last year, to fall to 8.4 percent.
But the fact that the rate has been flat over the past month will add to growing concerns that rising prices are taking hold in the economy.
ONS Chief Economist Grant Fitzner said: "After falling last month, annual inflation was little changed in May and remains at historically high levels."
"The cost of air fares rose more than a year ago and is at a higher level than usual in May. Rising prices for used cars, live music events and computer games also contributed to keeping inflation high."
The bank will now almost certainly hike interest rates when officials meet tomorrow. Some city analysts believe the base rate could rise to a staggering 6 percent, causing even more trouble for tracker deal mortgage holders.
Economists had expected rising prices to fall to 8.4 percent last month, and the fact that that figure remains unchanged is another blow to Rishi Sunak's pledge to halve inflation by year-end.
Millions of households across the UK continue to struggle with the tightening cost of living and the government is under increasing pressure to step in on mortgage assistance, although Chancellor Jeremy Hunt has so far ruled out doing so.
Figures earlier this week showed that the average cost of a two-year fixed-rate mortgage contract rose more than 6 percent for the first time since December.
Marcus Brookes, chief investment officer at Quilter Investors, said the inflation figures showed the UK appeared to be "suffering from more unique" circumstances compared to other Western countries of a similar size.
"Today's inflation figures will be a bitter pill for consumers, investors and the government," he said.
"With CPI on hold and core inflation rising, this confirms that the Bank of England has no choice but to hike rates tomorrow. After falling from double digits last month, we now have to wait for inflation to return to normal levels on its downward trend."
He added: "The UK appears to be suffering from a more unique set of circumstances and this leaves the Bank of England little choice, although there is agreement that this inflation is being driven by supply issues rather than demand issues."
Mr Hunt said: "We know how badly high inflation is hurting families and businesses across the country and our plan to halve the rate this year is the best way to keep costs and interest rates down."
"We will have no hesitation in supporting the Bank of England in pushing inflation out of our economy while providing targeted support on the cost of living."
Liberal Democrat Treasury Department spokeswoman Sarah Olney claimed Mr Hunt was "just sitting by" and said the figures showed the government was "failing miserably to bring inflation down".
Ms Olney called for a £3bn mortgage protection fund
"This has to be the most callous government that has ever walked down Downing Street. It is as if ministers lived on another planet."
Labour's shadow chancellor, Rachel Reeves, said: "This Tory government cannot deal with this problem because they are the problem."
"13 years of the Tories and their disastrous mini-budget is damaging our economic security and making families worse off. To simply continue down the Tory path of controlled decline is not the pinnacle of Labor ambition."
She added, "We need a safer economy, safer family finances, and a plan to help us capitalize on the opportunities ahead."
"With a relentless focus on the cost of living, our tough budgetary rules and our mission for growth, a Labor government will deliver just that."